Cristiano Ronaldo is past it, his critics cry. Sure, at 37, he is not the player he once was. How a player possibly keep up the standards he set at Real Madrid when he regularly scored more than 50 goals a season, more than 60 twice.
Ronaldo has been missing an abnormally high number of chances for Manchester United too, but it has to be said, his teammates are not helping.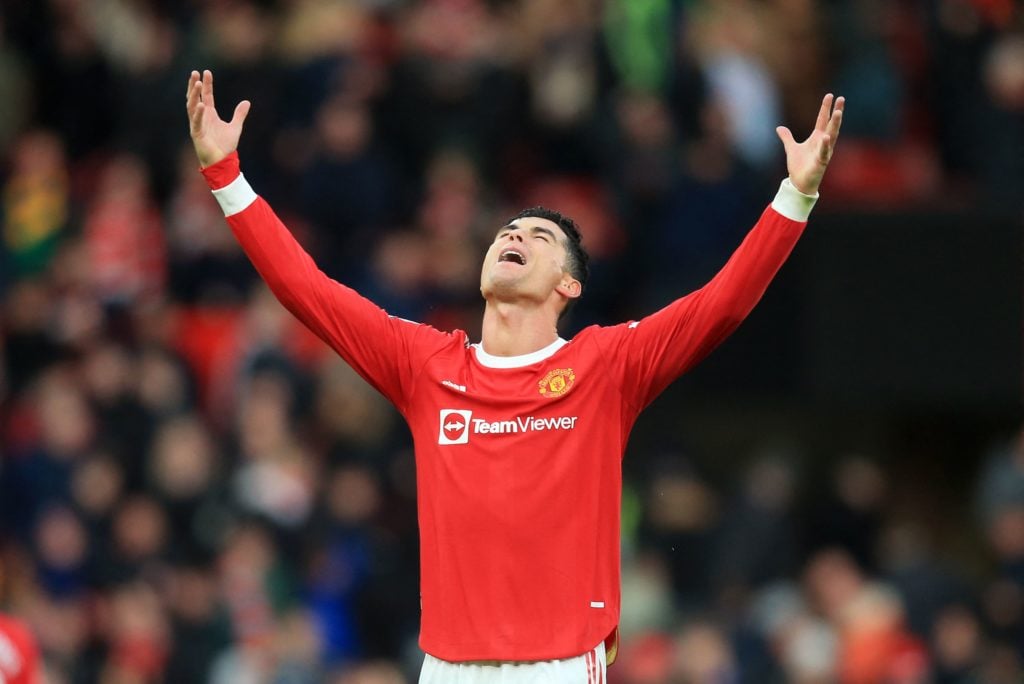 A video going viral on social media shows how Ronaldo's Manchester United teammates have missed opportunities to play him in when he has been open for a tap in, or clear shot.
The TikTok video shows Ronaldo circled in open space, twice in the FA Cup defeat to Middlesbrough, once in the loss to Aston Villa, once against West Ham, and recently against Southampton.
On each occasion the United forwards have taken the single-minded options and either shot and missed, or lost the ball. No wonder Ronaldo is frustrated.
The situation repeated itself at the weekend when Bruno Fernandes could have squared a pass against Watford for Ronaldo to tap the ball into an empty net.
He missed his effort and Watford held United to a 0-0 draw, a frustrating result which has damaged the team's top four hopes.
To be fair to Bruno Fernandes, you would normally back him to score in those scenarios. In United's recent win over Brighton, he was in the same position and instead of passing to Ronaldo he shot and scored, so there was no issue. This time he wasted the opportunity, and it gets looked at through different perspectives.
Ronaldo has 15 goals this season and his tally could be towards 20 if he was presented with these opportunities.
He is making the runs and getting into good positions, but some of these chances are being wasted.
Ronaldo shouldn't always need chances to be laid on a plate for him, he is capable of conjuring up magic out of nothing like his goal against Brighton demonstrated – but when he has just one goal in 2022 so far he clearly needs all the help he can get, so United's players need to oblige.
Have something to tell us about this article?
Let us know