Edinson Cavani met a young Manchester United fan who begged him not to leave, after the win over Brentford, in a video shared on social media.
Young supporter Lola Eastwood described the night as 'the best' after meeting her idol.
Cavani spent time in the club car park letting the young fan hug him, and beg her favourite player not to leave the club.
The Uruguayan showed he is a class act, spending time with the young supporter and letting her enjoy her dream moment.
Cavani set to leave
Cavani's contract is set to expire at the end of the season and he will not be staying at the club.
The veteran striker has struggled with fitness, starting only one match since the January transfer window closed.
'El Matador' made his final United appearance at Old Trafford last night, coming off the bench in a win over Brentford.
Supporters quickly took to Cavani after a superb 2020/21 campaign, in which he scored 17 goals.
MORE UNITED STORIES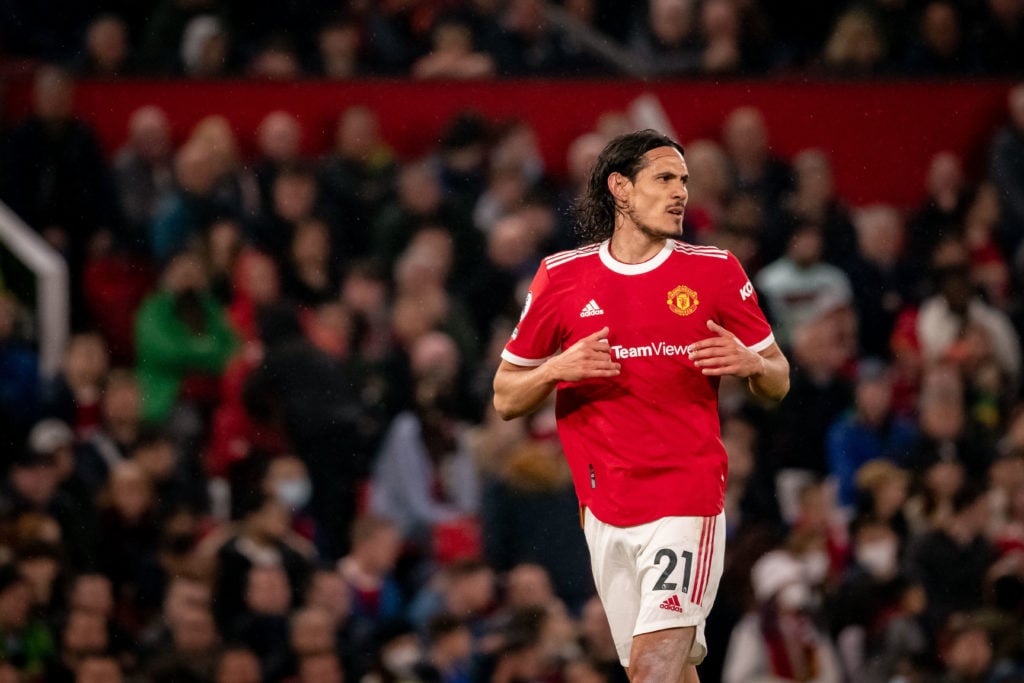 Much of the love has faded, after his disappointing output this season, in which he has only scored twice. But not everybody's, as this video clip shows.
Cavani demonstrated he is a top professional and top person with the way he handled the adulation, even when carrying his own young child through the car park, he still had time for the supporter.
The striker is set to become a free agent, with The Mirror reporting he is likely to sign with Boca Juniors.
Related Topics