Enzo Le Fee is not slang for 'Pay The Fee' – but in Manchester United's case this summer, those three words may be apt.
Enzo Le Fee is one of the most talented midfielders in Ligue 1, and this week, he has declared his plan to leave Lorient this summer.
Quoted by Le Telegramme, Le Fee said: "Yes, it's time for me to leave. I won't extend any more. I hope to leave this summer so that my transfer brings money to FC Lorient."
Clubs around Europe should be sitting up to take notice, with Manchester United among them.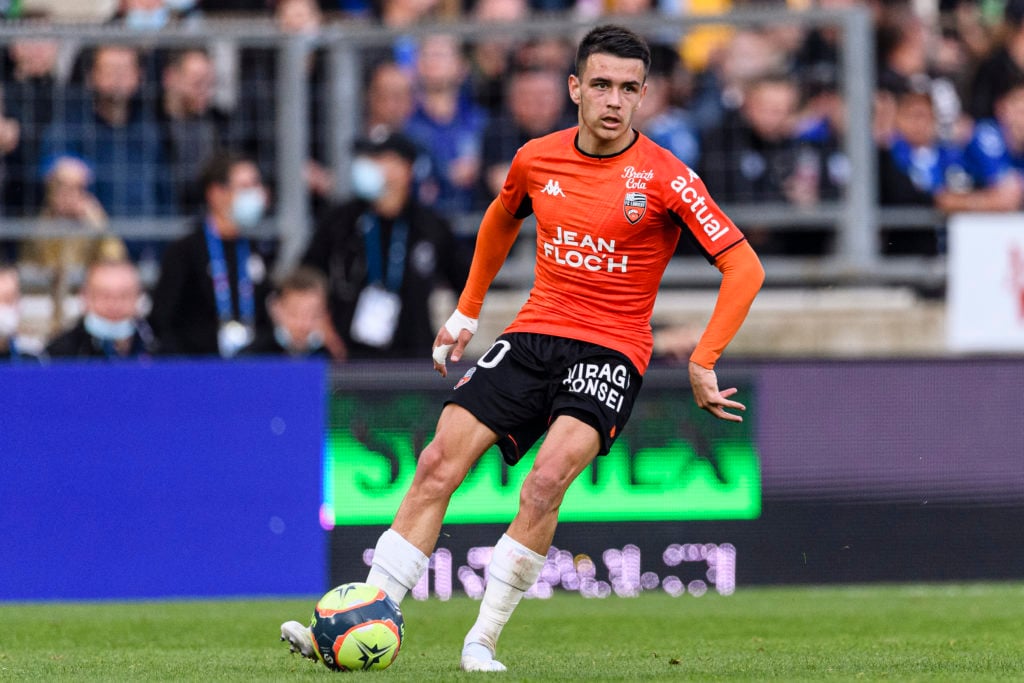 Why Manchester United should target Enzo Le Fee
Manchester United went to great efforts to try and sign Frenkie de Jong last summer, falling short. Money was spent to acquire Casemiro, but the Brazilian is a very different profile of midifielder.
Le Fee is more in the De Jong mould, a ball progressor, who could become Christian Eriksen's successor.
The 23-year-old is a former France under-21 international who has stood out with his performances for eighth placed Lorient this season.
Le Fee ranks sixth in Ligue 1 for key passes with 59, as many as 10 more than Neymar. He ranks fifth for successful through balls, ninth for progressive passes, and ninth for progressive carries.
But there is grit to his game too. Le Fee ranks second in Ligue 1 for tackles won, and third for successful blocks.
He has struck four goals this season from midfield and also provided five assists. Add to all this, he is a skilled free-kick taker too.
90Min reported late in 2022 that Borussia Dortmund, Lazio and Real Sociedad have all been paying attention to him, along with Newcastle.
The promising midfielder who wears Lorient's number 80 shirt has just one year remaining on his contract, with Transfermarkt valuing him at just 15m Euros.
With Manchester United expected to pay big for a striker, midfield additions may need to be more modest. A deal for Le Fee would be a clever one, similar to United's bargain deal for Tyrell Malacia a year ago.
Considering that United are not necessarily in the market for an every-game starter, just a top talent to alternate with Eriksen, and Le Fee could be a very astute signing, with a fee which would not place Erik ten Hag under pressure to start him in every game.
Le Fee describes himself via Foot11 as a 'creative, spontaneous, technical player who understands the game well'.
He has had the fourth highest number of touches of any player in Ligue 1 this season, with his willingness to get on the ball a trait Erik ten Hag will appreciate.
Have something to tell us about this article?
Let us know