Andre Onana's move to Manchester United looks set to be completed this week, and sources close to the Cameroonian goalkeeper say a deal is in the 'final stages'.
That's according to a tweet from Chris Wheeler, of the Daily Mail. He says that a deal to take the former Ajax goalkeeper and current Inter Milan number-one to Old Trafford is close to being completed.
Over the weekend, Italian journalist Fabrizio Romano reported that a deal was also close to being completed for the 27-year-old goalkeeper. Romano also claimed that the deal would be sealed by the end of this week, in time for the goalkeeper to fly out to the USA with his new teammates.
The latest report follows Dutch journalist's update
The latest report comes just hours after Dutch football expert, Marcel Van Der Kraan said that Onana was 'very close' to joining United and he revealed that the Cameroonian had been superb for the Dutch side under Ten Hag.
"He's probably the most sensational goalkeeper United could get. He has been sensational for Inter and was for Ten Hag at Ajax", Van Der Kraan said. "I believe he is world-class."
It comes just days after David De Gea announced his decision to leave United after being first choice goalkeeper for 12 years. With Erik ten Hag keen on bringing in a new number-one goalkeeper to replace the outgoing Spaniard, Onana quickly became the first choice. His performance in the Champions League final against Manchester City showed just how effective he could be against Premier League opposition.
What does Onana bring to Manchester United
Onana's passing is the obvious point to highlight here, some of the passes he executed under pressure in a European Cup final was simply a joy to watch and the quality in possession, which wasn't possible with De Gea, could help United massively. He claims 6% of his crosses, which may not sound like a lot, but compared to Liverpool's Alisson for example, which stands at 6.6%, it becomes more impressive.
MORE UNITED STORIES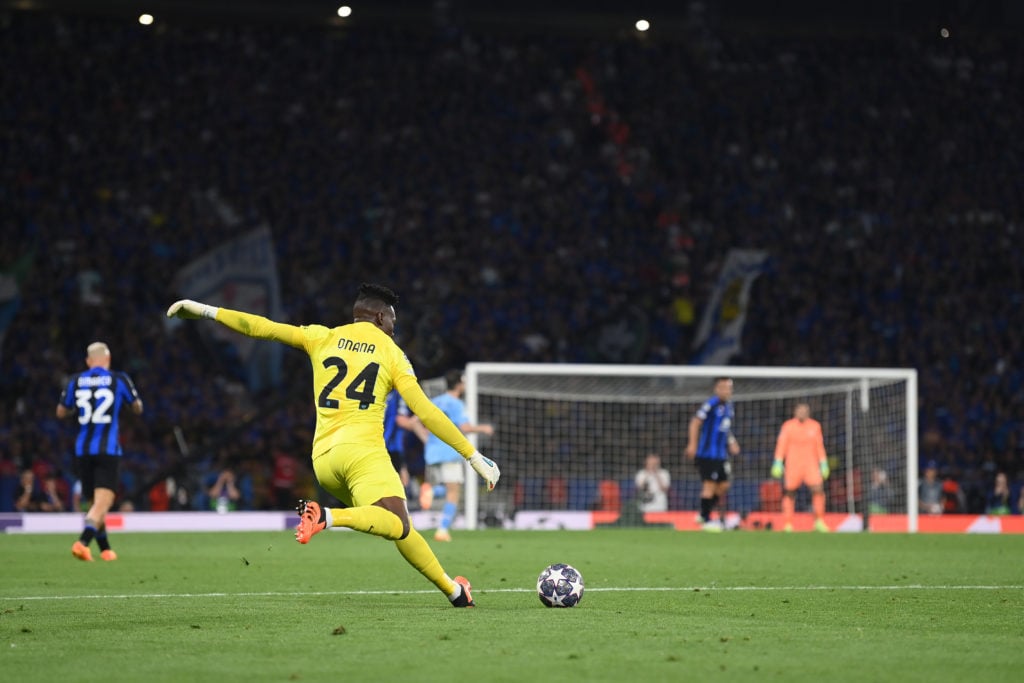 The Cameroonian also touches the ball, on average, 41 times per 90 minutes, which would be crucial for United in the build-up. It's clear the goalkeeper could add a new dimension to United's game if the deal is to be agreed this week, as expected.
Related Topics