Fred's departure has been heating up over the past few days, as he remains in Manchester while the club tour the US.
The 30-year-old Manchester United midfielder has been strongly linked with a move to Super Lig side Galatasary.
A move is thought to be the favourable outcome for United and Erik ten Hag, with a move for Sofyan Amrabat hinging on his departure.
It was reported this morning by La Lazio Siamo Noi, that an 'incoming offer' was expected to arrive at United's door from Lazio.
This report however was quickly refuted, as Lazio club President Claudio Lotito revealed Fred will not be joining his team.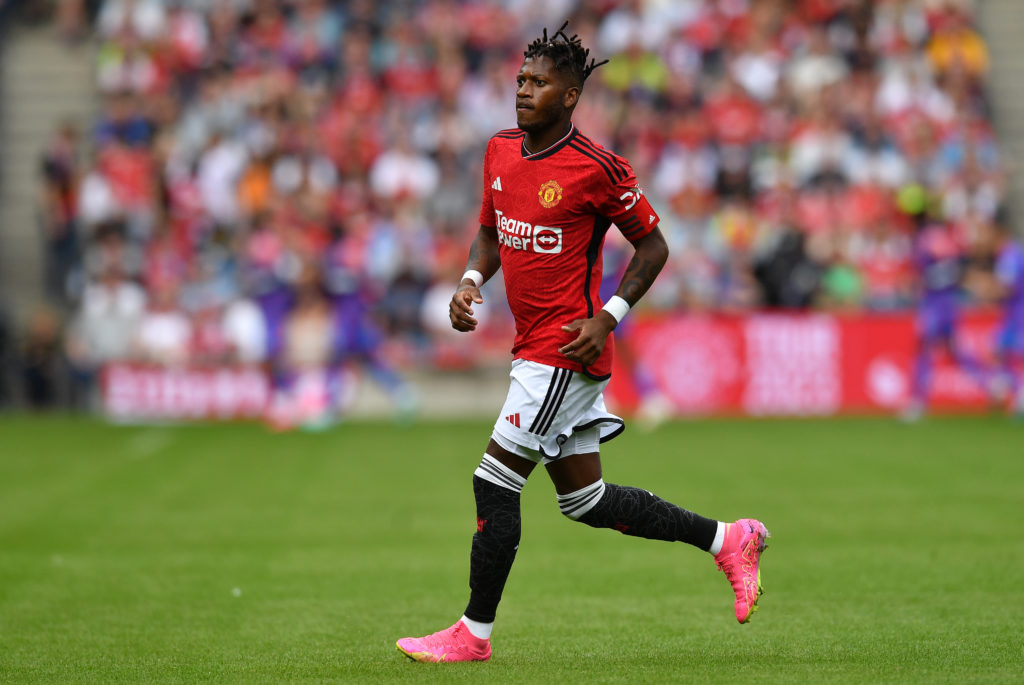 Lazio turn down Fred
Only hours after the initial report which also claimed Maurizio Sarri would welcome Fred with open arms, this link has been shut down completely.
Fabrizio Romano tweeted the words of Lotito, he said: "I was prepared to open talks with Man United and bid for Fred, but Maurizio Sarri told me no — he doesn't want Fred".
This just goes to show that transfer silly season is in full-swing and that very few know what is going on.
MORE UNITED STORIES
That being said, Fred will be desperate to find himself a new club as it has been made clear he isn't in United's upcoming plans.
Lazio would have offered Fred the chance to play Champions League football, but the boss says no.
Where could Fred go?
As we all know well, Galatasary are the club pushing most for Fred, with a reported two bids already submitted.
Despite this heavy interest there is believed to be a gap in valuation with United keen to receive around £20million, while suitors are struggling to pass the £10m mark.
Fulham are also said to be interested in Fred but haven't yet made a move to sign him, although it s thought they are going to.
This is all a massive loss on the £52m which was shelled out for the Brazilian who joined from Shakhtar Donestk in 2018.
Related Topics