Manchester United have been linked with a shock move for Tottenham Hotspur's Premier League misfit Pierre-Emile Hojbjerg but one reporter is 'sceptical' about the reports.
There was one key sentence, in The Telegraph's report, which probably told you all you need to know about the Pierre-Emile Hojbjerg situation.
Manchester United, they write, have been 'offered' the chance to sign Tottenham's number five. This is not quite a case of United trying to sign Hojbjerg. But instead of an out-of-favour, transfer-listed player being 'offered' to a club who's pursuit of central midfield reinforcements is very well established.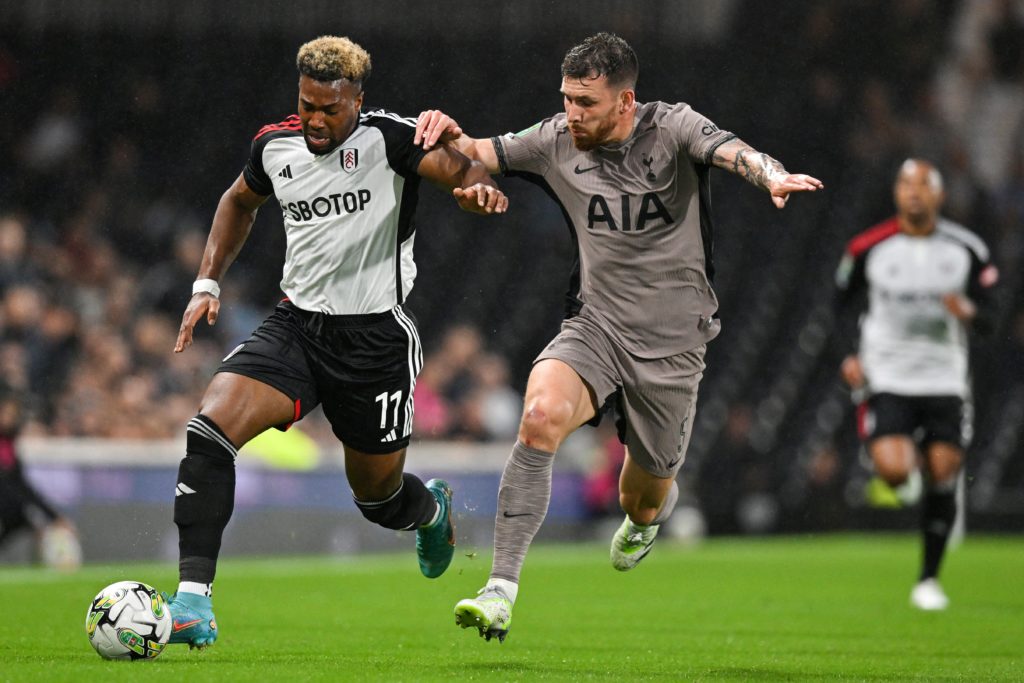 Pierre-Emile Hojbjerg 'offered' to Manchester United
"I am a little bit sceptical about this one, to be honest," says Alex Crook, talkSPORT's transfer expert and a Red Devils fan (29 August, 11.40am).
"I am being told that a lot of the names that we are seeing attached to Manchester United are 'agent-driven', as tends to happen in the final week of the window."
Hojbjerg will cost around £30 million; Atletico Madrid seeing a bid accepted earlier in the window before talks broke down. And you can see why Tottenham would see Old Trafford as a potential landing spot for a player who has featured in only 44 Premier League minutes so far in 2023/24.
Erik ten Hag has worked with Hojbjerg before, at Bayern Munich. Two of his Denmark team-mates are already at United; Rasmus Hojlund and Christian Eriksen. What's more, United's opening three games of the new season have shone a very harsh light on the lack of legs and defensive nous in the Red Devils midfield.
But with The Telegraph adding that Fiorentina's Sofyan Amrabat remains Ten Hag's preferred target, the chances of Hojbjerg reuniting with Ten Hag at Old Trafford still appear slim.
'I'm not convinced'
"We know that Spurs are willing to offload Hojbjerg as he doesn't really fit into the system that Ange Postecoglou wants to play," Crook adds. "But he is going to cost money. And if United are willing to spend money on Hojbjerg, why arent they willing to spend money on Sofyan Amrabat, who has been waiting by the phone throughout the summer transfer window.
"So what I would imagine has happened here is Hojbjerg's advisors are trying to get him out of Tottenham, they know that Manchester United are probably a midfielder short, they've had the conversation and said 'look, he would be open to the move'.
"I am not convinced this one will happen."
Related Topics