Manchester United's pursuit of Frenkie de Jong could see the total fee rise to £73 million, reports Fabrizio Romano.
Romano reports direct talks are ongoing between United and Barcelona, with Barcelona haggling for every penny they can get.
Fee could rise to £73 million
The 85 million Euros fee equates to £73 million, the same figure Manchester United paid to sign Jadon Sancho last summer from Borussia Dortmund.
The Telegraph reported at the weekend United were looking to pay £69 million for De Jong, a fee of 80m Euros.
£73 million would place De Jong among United's top five most expensive transfers of all time if it were to go ahead at this price.
Spanish newspaper Sport reports negotiations are also being complicated by a dispute over De Jong's wages, with the midfielder owed a £5 million bonus promised to him when he signed for the club.
Barcelona are said to be looking for a solution to settle this, and getting extra money into the transfer fee works in their favour.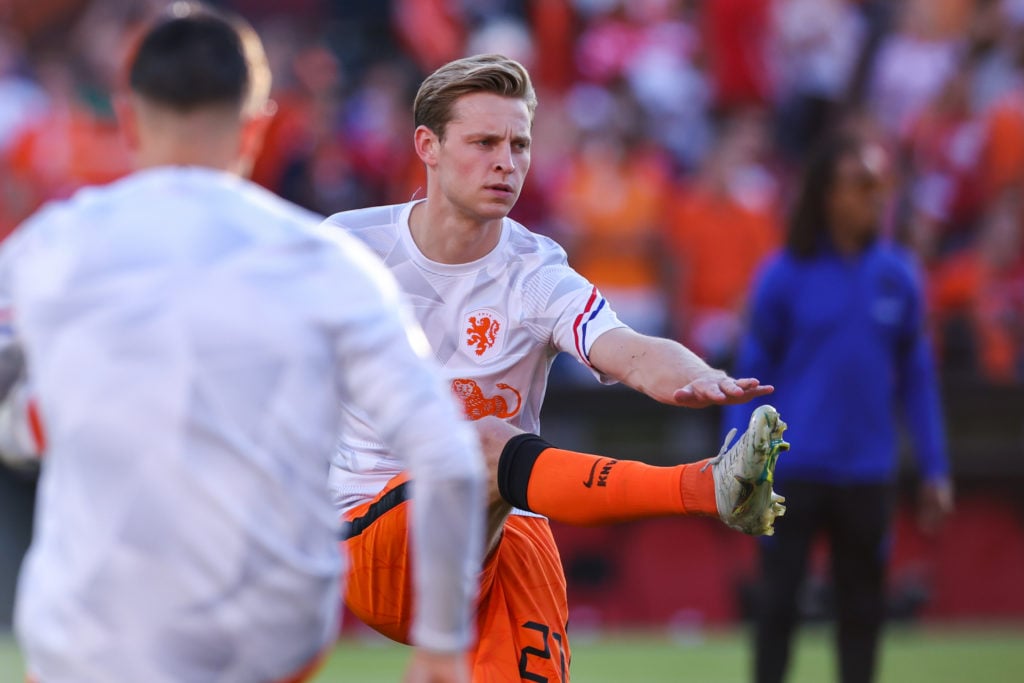 The report in The Telegraph claims United aim to get the De Jong deal done by the end of the week, to kick off the club's summer spending.
United are also anxious not to over-spend, both as a matter of principle, and to leave funds available for other deals.
A total fee of £73 million may not come easy to Barcelona of course. Romano says there are add-ons included in this price, which will likely feature stipulations for games-players, and if United secure Champions League qualification – although probably not Ed Woodward's infamous Ballon d'Or clauses.
Have something to tell us about this article?
Let us know