Manchester United misfit Harry Maguire could be welcomed with open arms at Premier League rivals Tottenham Hotspur with Harry Kane a big fan of the England international.
Now, reports claiming that Spurs are stepping up their pursuit of the £80 million benchwarmer will raise the almost inevitable suggestion that Harry Maguire could be used as a sweetener in a deal that will see namesake Kane move in the other direction.
But The Telegraph are at pains to point out that this is not quite the case. In fact, Maguire leaving Manchester United for Tottenham Hotspur could actually have the opposite effect.
The report adds that Kane has a close friendship with his Three Lions team-mate, and has even recommended the former Leicester City, Hull and Sheffield United stopper to his Tottenham bosses in the past. Maguire's arrival could even 'help the London club keep hold of Kane', as fanciful as that may seem.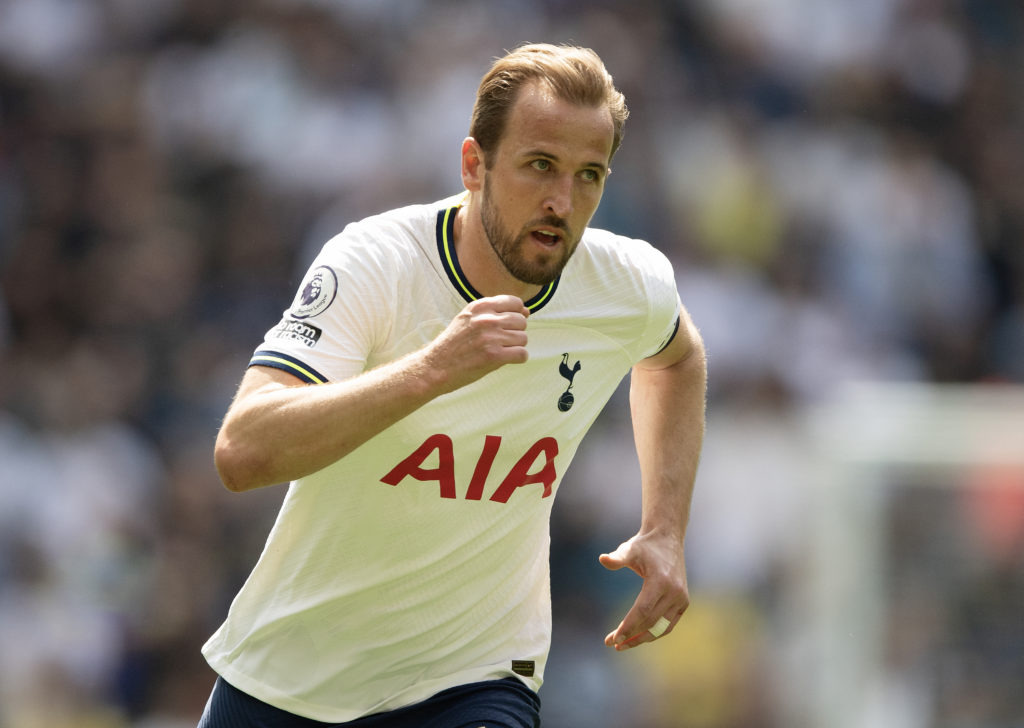 Will Harry Maguire join Harry Kane at Tottenham Hotspur
Kane has spoken in glowing terms about Maguire's personality and determination; highlighting his willingness to play through the pain as England defeated old rivals Germany at Wembley back in September.
"'H' had a pretty decent injury there at the end. He played another five, 10 minutes, on almost one leg!," Kane smiled, via the Daily Mail. "Great character from him. I'm really proud of him for that."
One suspects it will take more than the signing of Harry Maguire for Kane to put pen to paper on a new deal at Spurs.
According to The Sun, the Tottenham captain has his heart set on a fresh start after another season without a trophy. Despite scoring an incredible 32 goals in all competitions – 30 of those coming in the Premier League – Spurs finished eighth. Thus, missing out on European football altogether.
MORE UNITED STORIES
The report adds that Kane – Erik ten Hag's number one striker target – would choose Manchester United over Bayern Munich as he dreams of breaking Alan Shearer's top-flight record. The sudden entry of Real Madrid onto the scene could twist his arm, however; arguably world football's most iconic football club losing Karim Benzema to the Saudi Arabian petrodollars.
Maguire, meanwhile, made just eight Premier League starts in 2022/23.
He is arguably now third-choice for both the right-sided and left-sided centre-half roles; falling behind Lisandro Martinez, Raphael Varane, Luke Shaw and Victor Lindelof.
Manchester United reportedly expect West Ham to make a move of their own for Maguire.
Related Topics