Napoli president Aurelio de Laurentiis believes there is only one club capable of affording the £155 million required Victor Osimhen this summer – and it's not Premier League giants Manchester United.
Sir Alex Ferguson once quipped that doing business with Tottenham chairman Daniel Levy was more painful than his hip replacement.
Attempting to come to an agreement with Aurelio de Laurentiis, then, must feel like removing a rotten tooth with a rusty spoon.
One of Europe's most hard-nosed, fork-tongued operators, De Laurentiis' reluctance to let Victor Osimhen depart for anything less than a nine-figure sum quickly put pay to Manchester United's hopes of signing the man who fired Napoli to their first Serie A title in three decades last season. 
READ: Confirmed Manchester United transfers in, out, loans, releases, youth for 2023/24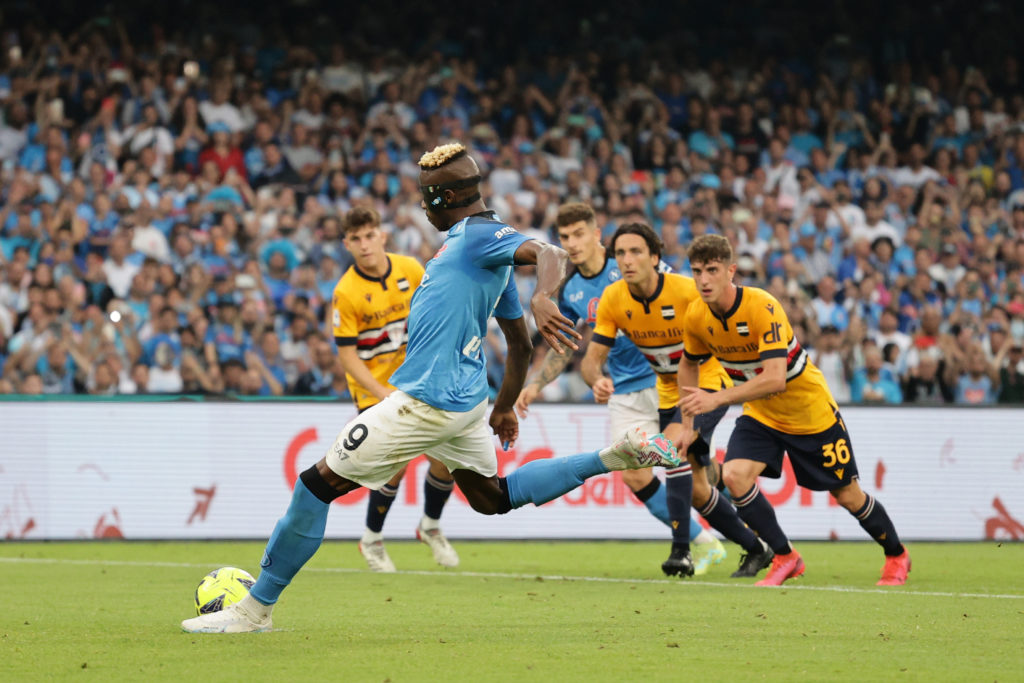 Victor Osimhen too expensive for Manchester United
According to the Daily Mail, United had sent scouts to watch the spring-heeled Osimhen during a staggering, 31-goal season.
But with Erik ten Hag also pursuing a new goalkeeper, an attacking midfielder and perhaps a 'number six' too, the Red Devils were never going to splurge their entire summer budget on one player, turning their attention to more affordable options such as Atalanta's Rasmus Hojlund.
"I would say that if Osimhen stays here, all the better. If he doesn't, we'll get over it and there will certainly be a very strong player who can replace him," the straight-talking De Laurentiis now tells Sport Mediaset.
MORE UNITED STORIES
"I think that Osimhen will also stay next year."
De Laurentiis believes that only one team in Europe is currently capable of stumping up a '200 million dollar' bid. Or, if you like, £155 million.
PSG 'the only' potential destination
"The only team that could sign him is PSG," he adds. "So if (Paris Saint-Germain president) Nasser Al-Khelaifi wants to come up with a 200 million dollar offer, we'll wait for him and then evaluate."
Hojlund enjoyed an impressive Serie A campaign of his own in 2022/23, even if the 20-year-old Dane is still a work in progress rather than a finished article like Osimhen.
The Telegraph believe Man United are laying the groundwork for a £50 million bid once Andre Onana joins Mason Mount at Old Trafford.
Related Topics