Manchester United legend Gary Neville is 'not surprised' that Erik ten Hag wants to raid Premier League rivals Chelsea and bring Mason Mount to Old Trafford this summer.
If there is one aspect of Ten Hag's team selection that sums up his purist-over-pragmatist approach, it's arguably the continued inclusion of Christian Eriksen at the expense of Fred or Scott McTominay.
The Denmark international has struggled for form at times since returning from injury. His lack of off-the-ball intensity, meanwhile, often leaves Manchester United vulnerable to quick counters, as was the case during the first half of Thursday's 4-1, Champions League-securing victory over a Mason Mount-less Chelsea.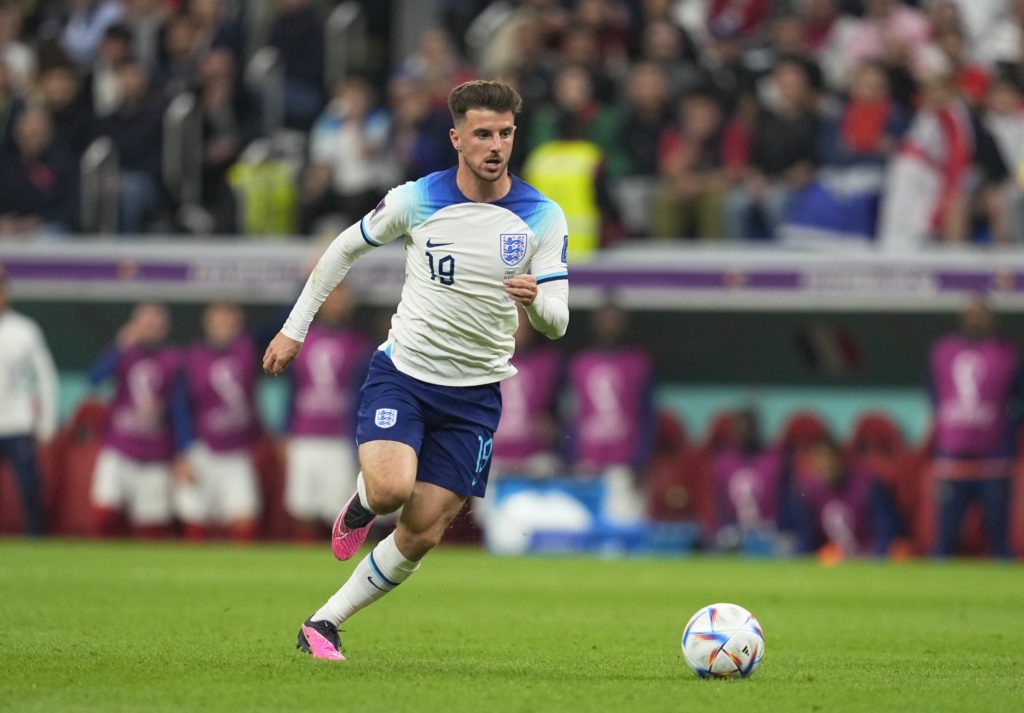 But, as far as Ten Hag is concerned, what Eriksen can do with the ball – his composure and his vision – makes the former Tottenham playmaker far better suited for his preferred gameplan than the industrious but technically-limited Fred or McTominay.
Mount, meanwhile, could potentially be the best of both worlds. A player with the aggression and pressing ability of a Fred, combined with Eriksen's guile and threat.
Is Mason Mount on his way to Manchester United from Chelsea?
"I'm not surprised that Mason Mount is a target for many managers. I don't think it would be a priority here but (Ten Hag) does want midfield players," Neville tells Sky Sports.
"You think of the Dutch coaching style. They want to dominate possession. (Ten Hag) wants that style. He loves Eriksen, he loves (Frenkie de Jong) De Jong, he loves (Bruno) Fernandes.
"He's left Fred out of the team. He's left McTominay out of the team more often than not because he loves more technical players.
"And Mount is a technical player who is available."
Available, yes, but at what price. The Daily Mail believe that Mount – who is 'leaning' towards Manchester United despite interest from Liverpool or Arsenal – is valued by Chelsea at far in excess of the £55 million fee the Red Devils seem prepared to pay.
The prospect of Mount arriving for an eye-watering fee has raised eyebrows among some sections of the United fanbase. Especially on the back of his poorest season as a first-team player at Chelsea.
But, as Neville points out, there is a reason why Mount is or was valued so highly by a flurry of managers for both club and country.
"Mason Mount is a coaches' player," Neville adds. "I think that's the best way to describe him.
"There have been many that I've seen in my lifetime in football who get more respect from their coaching staff for what they do than they get from the fans, because their output in goals or assists or tackles or other things that aren't really noticeable aren't as good as people like.
"But what they do is they glue teams together. They fill in gaps. They know when to trigger presses and win the ball back and counter-attack."
Related Topics
Have something to tell us about this article?
Let us know