Ander Herrera, during a storied playing career which took him from Athletic Bilbao to Manchester United to Paris Saint-Germain, via the Spanish national team, shared a midfield with some of the finest footballers of the modern era.
For Herrera, however, one still stood out above the rest. "The best I have played with is (Marco) Verratti, but I have played with very good ones," the Manchester United cult hero told Diario AS.  
"Thiago (Alcantara), Paul Pogba; a footballer with the best qualities. Or (Bastian) Schweinsteiger. He came to United in the final stretch of his career, but it was incredible to see him.
"Still, I have a special devotion to Verratti. I put him at the level of Xavi and (Andres) Iniesta."
With his 31st birthday approaching, and with niggling injuries restricting his involvement in recent seasons, there are a number of reasons for Manchester United to be wary amid reports from L'Equipe and 90Min suggesting that Verratti – who like Neymar and Lionel Messi appears to have have no future at a PSG side backing away from their Galactico tendencies – could be a late-window option for Erik ten Hag's side.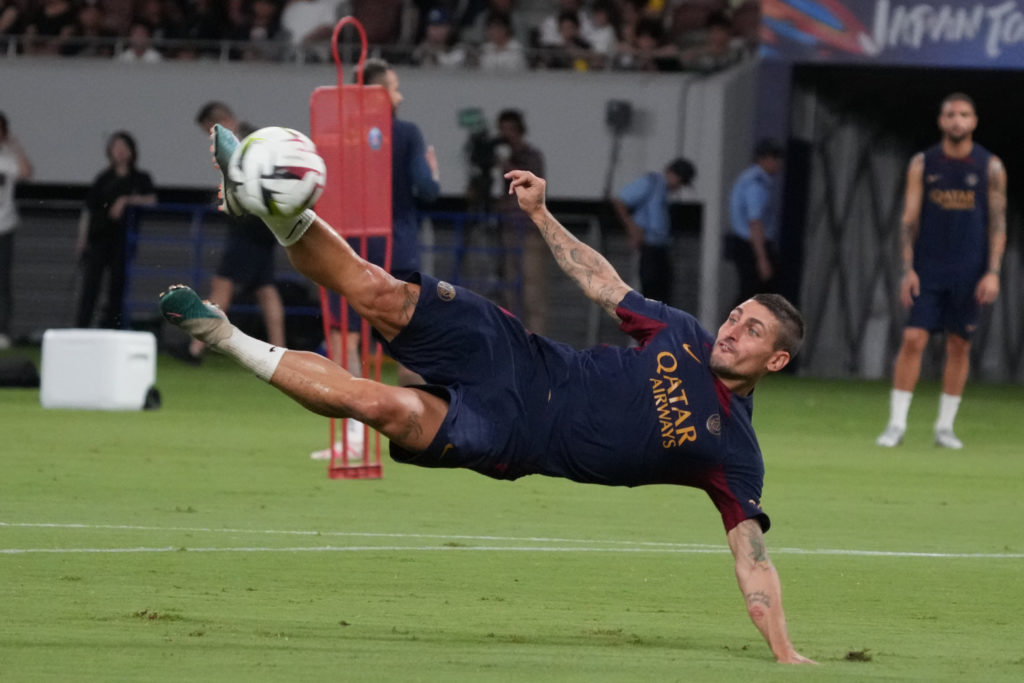 Marco Verratti an option for Manchster United
Verratti has only started more than 25 games in a Ligue 1 season once since 2014/15. Negotiations over a switch to Saudi Arabia, meanwhile, hardly paint the picture of a footballer at the peak of his powers.
What's more, Manchester United have been burned before when signing veteran performers who's best years may be behind them. Bastian Schweinsteiger, to name but one. One man's 'experienced' is another's 'over the hill', after all.
But if you are to analyse the profile of the player Manchester United need – dreadful performances against Wolves and Tottenham exposing a midfield about as well-balanced as a student after six shots of tequila – Verratti may just be an opportunity worth considering.
MORE UNITED STORIES
As former United icon Zlatan Ibrahimovic once said of his ex-PSG team-mate, there is 'no one better' than Marco Verratti when fully fit and on the top of his game. That dismal second half in North London shone a light on the lack of genuine ball-carriers and controllers in the United midfield; Ten Hag crying out for a player capable of receiving the ball under pressure, playing between the lines and dictating the tempo.
It just so happens that the attributes Verratti brings are also the attributes Manchester United are lacking.
'He's a genius'
"I knew Verratti was an excellent player, but I didn't realise he was so spectacular," Neymar said after joining the diminutive Italian in the French capital from Barcelona.
"He's a genius. He's one of the best midfielders I've played with, along with Xavi Hernandez and Iniesta."
The struggles of Schweinsteiger may feel like a cautionary tale as Verratti emerges as a potential short-term solution to Ten Hag's midfield issues. Then again, you may recall some critics saying the same of a certain Casemiro last summer, and that didn't turn out too badly.