Manchester United youngster Anthony Elanga has been tipped to make a move away this summer after he took a backward step last season.
The Swedish international made his breakthrough under Ralf Rangnick during those tumultuous few months at the club. He initially looked to be destined to reach the stars, as he scored a couple of goals early and consistently put in solid performances.
However as Erik ten Hag took over, his game time dropped off the face of a cliff. Seemingly not befitting of the Dutchman's high standards, as he favoured the younger Alejandro Garnacho to be his young winger.
Elanga has therefore been suggested as a potential departure this summer and given he has made 55 appearances for United, many thought he would command a fee of over £20million.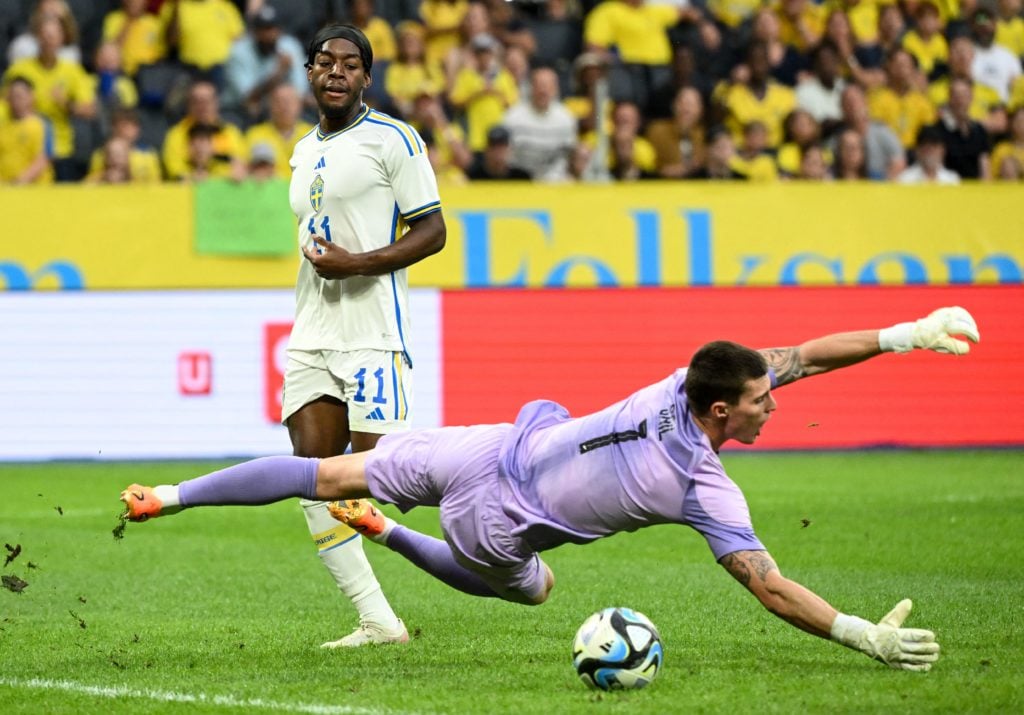 Fabrizio Romano has claimed that direct talks for the Swede are expected, with Everton the front runners, however the fee being suggest has left many bewildered.
It was reported in May that United had slashed their asking price for the electric winger in half. This could turn out being a huge mistake to sell such a potential talent for around £10 million.
Despite not featuring much last season, he should still attract a higher fee than that, given the fees that Manchester City are getting for some of their talents.
United have undervalued Elanga
Manchester United are notoriously terrible sellers you only have to look back to last month and the Zidane Iqbal sale for just £850,000 to see that. However in Elanga, they could be making a grave mistake as he isn't just a prospect, he is a fully fledged Swedish international with 12-caps and three goals to his name.
MORE UNITED STORIES
At only 21-years-old his value is only going to rise, given how committed he is to football as well. The number 36 has all the attributes to become a top level attacker with the correct guidance.
He has shown he can perform on the highest level, showing composure in his goal against Atletico Madrid in the Champions League and he also offers United something difference. He is a player who has been praised by one of the greatest to ever do it, with Zlatan Ibrahimovic praising Elanga as a 'great talent', via The Independent.
In a summer where Manchester City can sell a League One goalkeeper for nearly £20m and a player with one senior game for £15m, anything less than £25m for Elanga will go down as a bargain for whomever lands him.
His market-value of £15.4m would even mean the quoted £8-10m would be a shambles.
Elanga shouldn't be sold
On the topic of City selling players for high fees, in the case of James Trafford and Callum Doyle the value comes following impressive loan-performances.
This is the route United should be taking with their Swedish star, at such a young age to sell, with no add-ons or sell-on fee would be ludicrous with a ceiling he could yet still reach.
Therefore a loan to a lower down Premier League could give him the platform to thrive which would then put him in a good position to command possibly triple the fee next summer or to even showcase himself to be good enough to play for United.
This is the move a serious club would make and is how we avoid ending up with huge regrets over selling a player cheap.
Related Topics