Manchester United are focused on signing a goalkeeper and next, attention will turn towards a striker.
While optimistic whispers over Harry Kane persist, the most realistic Manchester United striker signing this summer appears to be Atalanta's Rasmus Hojlund.
The Athletic report Manchester United have held talks with Atalanta over a move for the Denmark international and have identified the 20-year-old as a top target.
The two clubs have not yet found an agreement in price, with Atalanta keen on cash, rather than any player plus money swap offers.
READ: Confirmed Manchester United transfers in, out, loans, releases, youth for 2023/24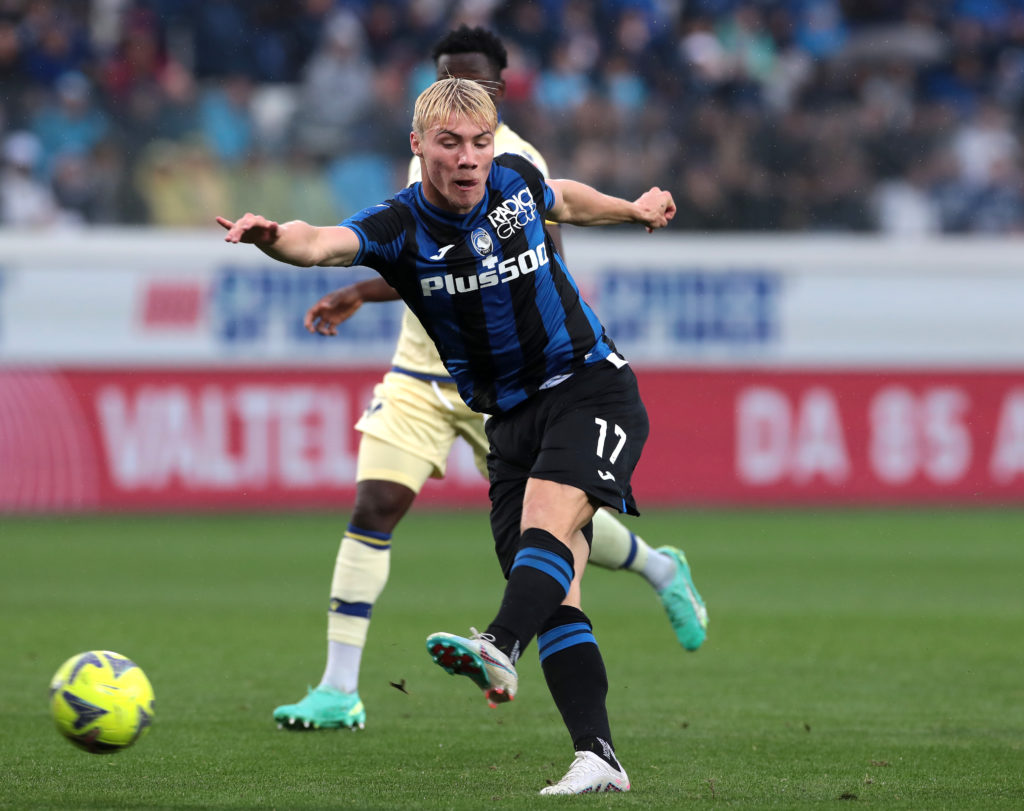 Hojlund scores in 10-1 win
Rasmus Hojlund returned to pre-season training at Atalanta last week and he has already made an appearance, featuring in a friendly on Sunday.
Hojlund scored in a 10-1 victory for Atalanta against non-league side Clusone, scoring the goal which put his side 8-0 up.
It was a one-sided result which paled in significance to another friendly result played in Italy at the weekend, with Sassuolo winning their match 22-0.
MORE UNITED STORIES
While it would have made greater headlines if Hojlund had bagged three or four goals in Atalanta's win, this was a game where the goals were spread around with nine different scorers, and he will simply have been glad to make a scoring return.
Atalanta have another pre-season game against a non-league side this Wednesday, while Manchester United take on Lyon.
By then Andre Onana's transfer may have been secured by Manchester United, and the club's focus will turn towards signing a striker.
Gasperini on Hojlund
Manchester United would like to have a deal for a striker done by the start of the season, while ideally if Atalanta cash in, they want to allow time to sign a replacement.
However, speaking after their friendly win, manager Gian Piero Gasperini admitted there is no point in arbitrary deadlines, and said that only the ultimate transfer deadline on September 1 counts.
Gasperini made the comments fully acknowledging that Atalanta signed Hojlund from Sturm Graz in late August last year.
He was quoted by Calciomercato: "Even if we set a date, put August 15th, the transfer market isn't over, if an indecent offer arrives later, the club, the player, decides.
"I would put July 31st as a date but realistically there's no possibility of putting it, even Højlund was like this last year, it's all random."
Related Topics