Manchester United are reportedly set to lose out on one of the finest defenders of his age group from their youth academy with Manchester City set to swoop in to sign the 16-year-old, Harrison Parker.
According to an exclusive from Fabrizio Romano, City look set to sign Parker from United, this is despite the Old Trafford club offering the highest youth deal out of all the interested clubs.
There were four clubs that were reportedly interested in the English defender but it seems the 16-year-old has chosen to join City.
After previously being a part of Arsenal's youth setup, the defender, at just 15 years of age, had multiple sides chasing his signature but ultimately chose to sign for United back in 2021.
READ MORE: Manchester United transfer history 2013 to present day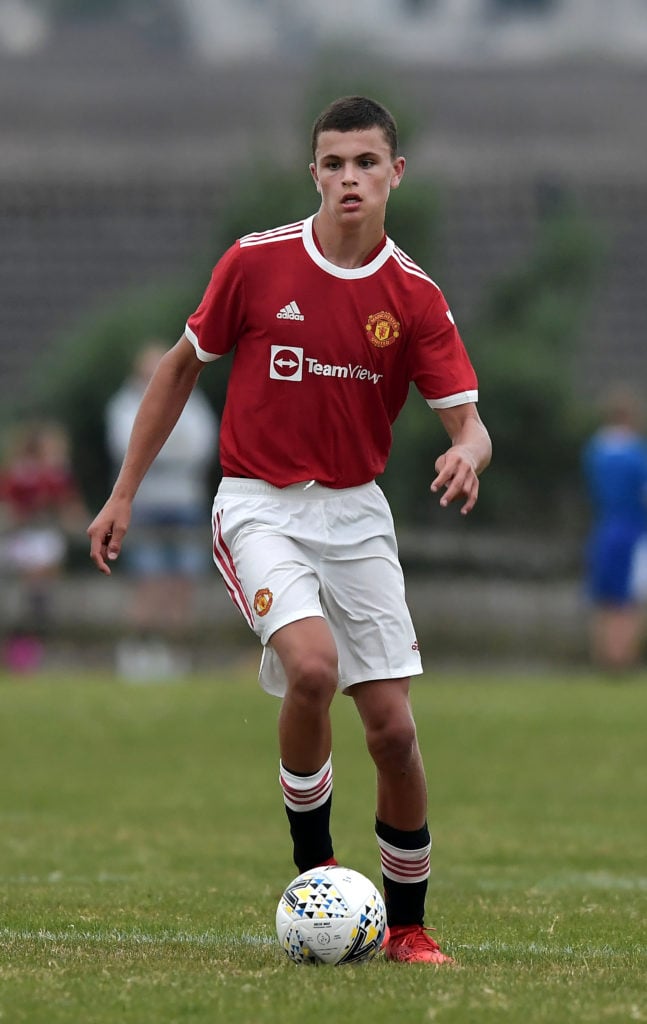 The defender has previously been called up to the FA Youth Cup team
At 15, the defender was included in the FA Youth Cup squad for the third round. This isn't unprecedented, however, as United have a track record of giving 15/16-year-olds a chance to prove themselves in the youth competition.
Nevertheless, there was a lot of hype surrounding the England youth international, but it seems he has decided to make the jump and join United's arch-rivals, Manchester City.
READ: Confirmed Manchester United transfers in, out, loans, releases, youth for 2023/24
MORE UNITED STORIES
Parker becomes one of only a select number of players to make the move across the city
Parker is certainly not the first player to make the cross-city divide, perhaps the most famous being Ryan Giggs. The winger, who was originally signed on as a schoolboy for City, was persuaded to sign for United by Sir Alex Ferguson.
In more recent times, Charlie McNeill, the highly rated striker, made the move but this time from City to United. Jadon Sancho has also the done same thing, although not at an academy level. Sancho broke through at City before being sold to Borussia Dortmund before he eventually made the move to United in 2021.
Related Topics