Manchester United's transfer plans are beginning to take shape ahead of the summer and now Declan Rice rumours are resurfacing.
Rumours emerged earlier this week strongly linking Manchester United with interest in Chelsea midfielder Mason Mount.
Mount is said to be one of two top targets United want to sign, report The Guardian, strengthening the club's midfield options.
If you thought United's interest in Mason Mount would spell the end of links with Declan Rice, then think again.
READ MORE: Manchester United transfer history 2013 to present day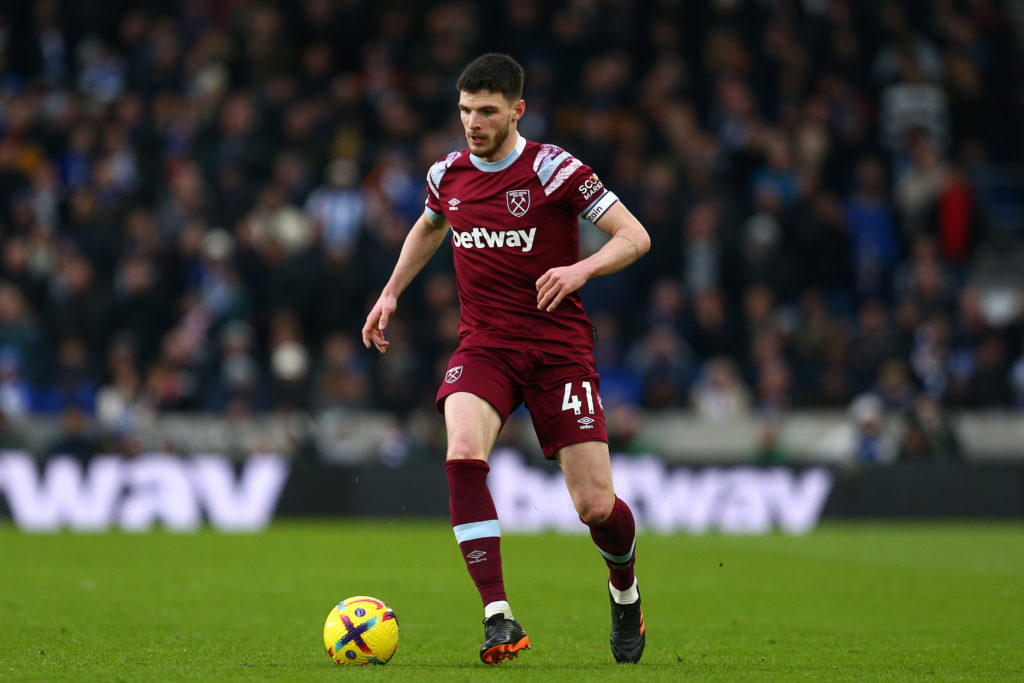 Manchester United still want Declan Rice
A new report from The Mail today claims Declan Rice is still high on Manchester United's wanted list.
Rice is said to be keen to leave West Ham to sign with a Champions League club. Arsenal have shown early interest but Manchester United remain keen.
Mason Mount best pals with Declan Rice
Mason Mount is best friends with Declan Rice, which adds further intrigue to the prospect of a possible double deal.
Rice and Mount were in the Chelsea academy together before the former left for West Ham. They have remained close through living in London and playing together for England.
Can Manchester United sign both Mount and Rice
From a financial perspective, it does not seem likely Manchester United sign both Mason Mount and Declan Rice.
With a £100 million transfer budget plus player sales, United could only afford one. Potentially both with player exit fees – but this would leave no money left over to sign a striker.
Instead, it seems United will have to choose Mount or Rice. Of the two, Mount would be cheaper as he has one year less on his contract.
United really have to choose which player stylistically fits Erik ten Hag's plans. Whether that be Rice, or Mount, the club must choose, and go all out to get their target.
Related Topics
Have something to tell us about this article?
Let us know