Manchester United are looking at all the options to sign midfielder Sofyan Amrabat before the transfer deadline.
Every summer there is a saga. This summer it feels like United have had multiple, with each and every transfer a needlessly drawn out affair.
The latest concerns Sofyan Amrabat, who has been patiently waiting for Manchester United to submit a bid all month long.
Fabrizio Romano reported at the start of August that Amrabat has decided he wants to move. But United have not submitted an offer, yet.
READ: Confirmed Manchester United transfers in, out, loans, releases, youth for 2023/24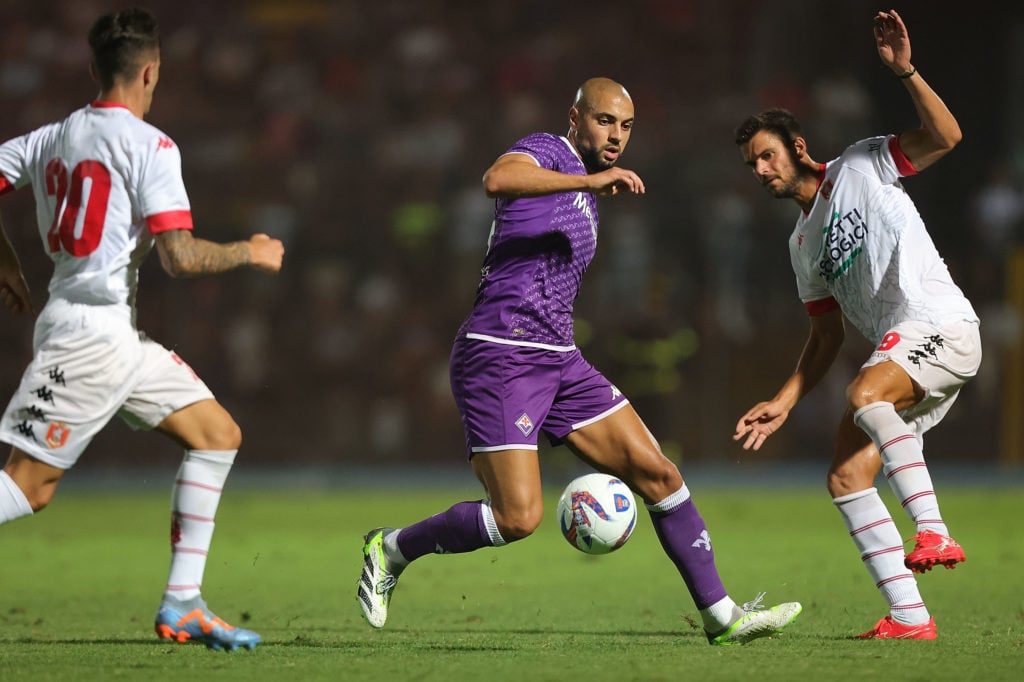 Amrabat update
Sofyan Amrabat did not play in Fiorentina's Europa Conference League qualifier last night, and is training away from the squad.
Chief executive Joe Barone clarified there has been no offer, per Romano: "Sofyan's not working with the squad — but we have still not received any bid for Amrabat this summer.
"If there are players who are unhappy here, we can start considering bids for them of course."
MORE UNITED STORIES
Manchester United have essentially used up most of the summer budget already and need to sell players in order to buy more. However, perhaps not quite all of it.
Sky Sports' Dharmesh Sheth provided an update to the channel, explaining that United are trying to establish if they already have enough to now submit an offer.
He said: "United behind the scenes we think are exploring whether they can do a deal for Amrabat without having to make a formal departure and raise funds, for example of Scott McTominay or another midfielder.
"Or whether they've got the money from Fred, around 15 million Euros and eventually the sale or loan with an obligation for Donny van de Beek, whether that would be enough for them to go into the market for Sofyan Amrabat.
"But there's only eight days left, so one way or another this is going to have to come to a head very soon. Erik ten Hag really likes the player, Amrabat really likes Erik ten Hag they've worked together before."
High praise for Amrabat
Sofyan Amrabat showed his capability of performing at a high level at World Cup 2022 as Morocco reached the semi-finals.
Talksport reported how legendary Italian manager Fabio Capello compared Amrabat to Gennaro Gattuso, while he even earned a watching Roy Keane's approval.
The need for Amrabat has been heightened in the opening two United games of the season, where a lack of balance was shown up, along with the team's away day woes.
Related Topics