Manchester United are playing it very sensibly this summer for once and taking a measured approach in the transfer market.
An almighty transfer battle kicked off late last week with Liverpool and Chelsea desperately trying to sign Moises Caicedo. Jurgen Klopp declared a fee was agreed with Brighton at £110 million, before the midfielder decided he wants Chelsea. ESPN report they will pay £115 million.
It was quite refreshing to see all this craziness going on, and Manchester United sitting it out, for once.
United do need a midfielder, and Caicedo would of course be ideal, however, the club are taking a more sensible approach in terms of value, and also constrained by a tighter budget of course.
READ: Confirmed Manchester United transfers in, out, loans, releases, youth for 2023/24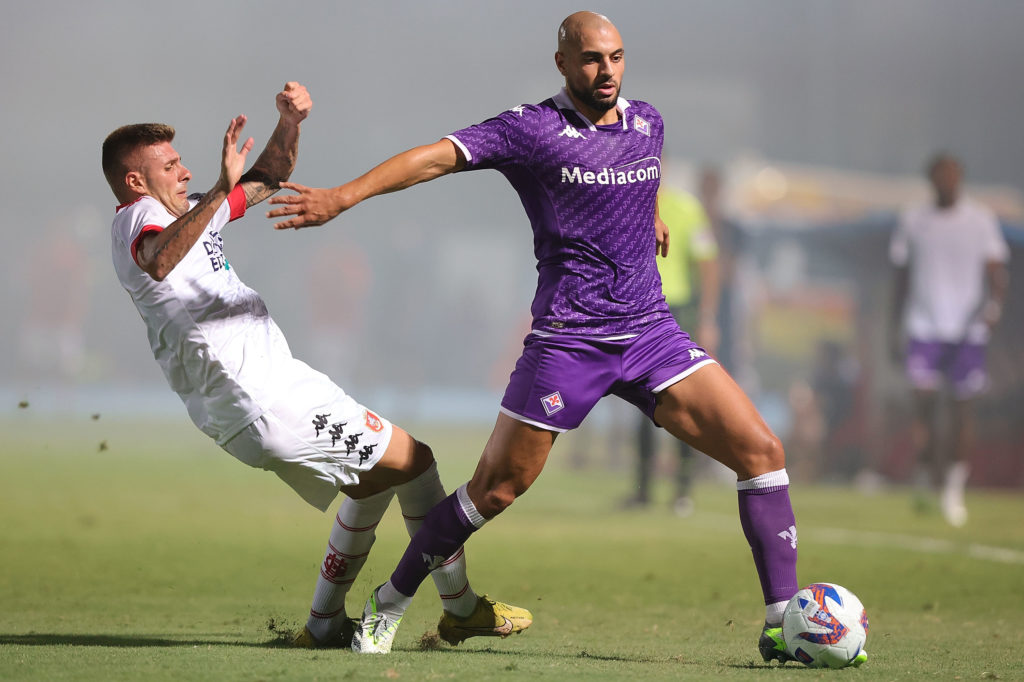 Manchester United have eye on Sofyan Amrabat
Manchester United's desired transfer target for midfield is no secret. The club are widely reported to be eyeing Fiorentina ace Sofyan Amrabat
Fabrizio Romano reports Amrabat has already 'said yes' to a move to the Red Devils, simply awaiting an agreement between clubs.
Valuations of Amrabat have ranged between £20-30 million, with the Morocco international having only one year remaining on his contract.
MORE UNITED STORIES
This is unbelievable value, in comparison to the wild fee Chelsea are set to spend on Moises Caicedo.
Caicedo may be young, at 21, but Amrabat, at 26, still has plenty of longevity left. Five more years and he will be Casemiro's age – who is currently regarded as the best defensive midfielder in world football.
Amrabat is a known quantity, entering his peak years, and at £25-30 million, a move would be an astute one that puts Manchester United's big spending rivals to shame.
Arsenal have just splashed £105 million on Declan Rice, Chelsea are buying Caicedo and Liverpool will end up blowing their money on an alternative, having been snubbed for the Ecuador international. In terms of performance, Amrabat could be the same level – or even better.
United's patience to identify and wait for Amrabat shows restraint, and some much-needed savviness, rather than simply being reactive in the transfer market.
Amrabat would be top bargain
There would not be many deals in the Premier League this summer to rival Amrabat to Manchester United in terms of value.
It is a move bringing a World Cup semi-finalist to the club, to strengthen the team in a key area. He can expect to play 30 games in all competitions. His previous work under Erik ten Hag at Utrecht further enhances his prospects of success at Old Trafford.
Usually a fee of around this price would be spent on a player with potential, rather than a plug-and-play starter. Good deals are hard to find, United have found this out the hard way over the years.
United have been waiting to sell Fred, for this deal to move forward. That's now complete, and once the first game of the season is out the way tonight, the Red Devils are expected to step up the chase for Amrabat.
Related Topics