Manchester United left-back Alvaro Fernandez could well be on his way out of Old Trafford this summer with a move to Granada moving forward.
Despite being linked with a multitude of Spanish sides a few days back, a report from Marca has stated that Granada are seemingly jumping ahead of the queue to sign the former Real Madrid left-back.
The report states that the teenager is 'waiting patiently' for his move to the Spanish side to be completed but an agreement is close.
The Argentine defender has been rather unfortunate that he will not be remaining at United despite the lack of defensive options that Erik ten Hag currently has in that position.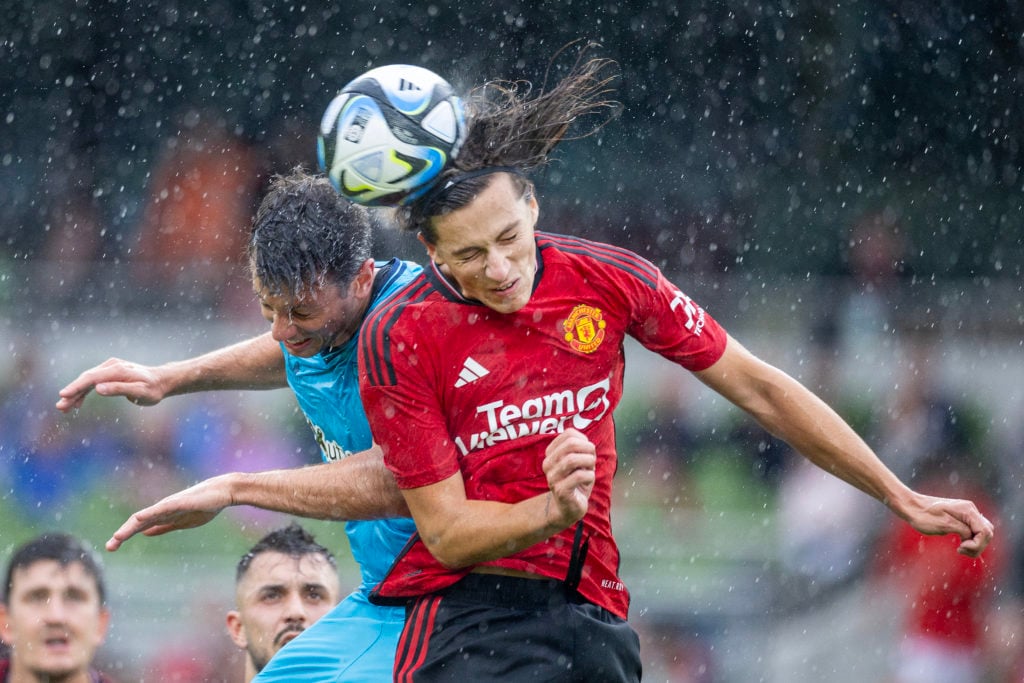 How close is the deal for Fernandez
Despite Marca claiming it is close, the same report states that there may well be a delay in the process. It doesn't state why but says 'the inevitable problems have delayed things'.
What this means is unclear. This could imply that the Spanish side are struggling with money this summer so these 'inevitable' problems may well be the lack of funds to sign Fernandez.
However, the deal does seem close to completion for the left-back, although the report doesn't state if it is a permanent deal or a loan deal, due to the lateness of the deal, you'd expect it to be a loan.
United's lack of left-back depth
The impending departure of Fernandez does raise questions about the lack of depth at that left-back spot. With Luke Shaw and Tyrell Malacia currently out injured, United have no senior left-back.
MORE UNITED STORIES
Of course, the arrival of Marc Cucurella is set to add to United's options. Diogo Dalot can also fill in at that spot, although he is much better down the right-hand side.
Letting go of Fernandez does seem harsh. if it's a loan deal, then that is understandable as the left-back needs game time and he seemingly won't get it at Old Trafford.
However, if it is a permanent deal for the defender, then once again United have failed to maximise the best use out of a player like the Argentine, who could very well go on to be a starter at another top club.
Related Topics