Manchester United have reportedly agreed a deal with Dutch side FC Groningen to sell winger Noam Emeran, following a decent pre-season for the winger.
According to the Manchester Evening News, United have agreed to sell the 20-year-old forward despite the fact Noam Emeran impressed during pre-season.
The winger is being allowed to leave the club in order to get his senior breakthrough elsewhere, given the fierce competition for places at United.
The winger joined United when he was 16 years of age from French side Amiens but it now seems his future is away from United.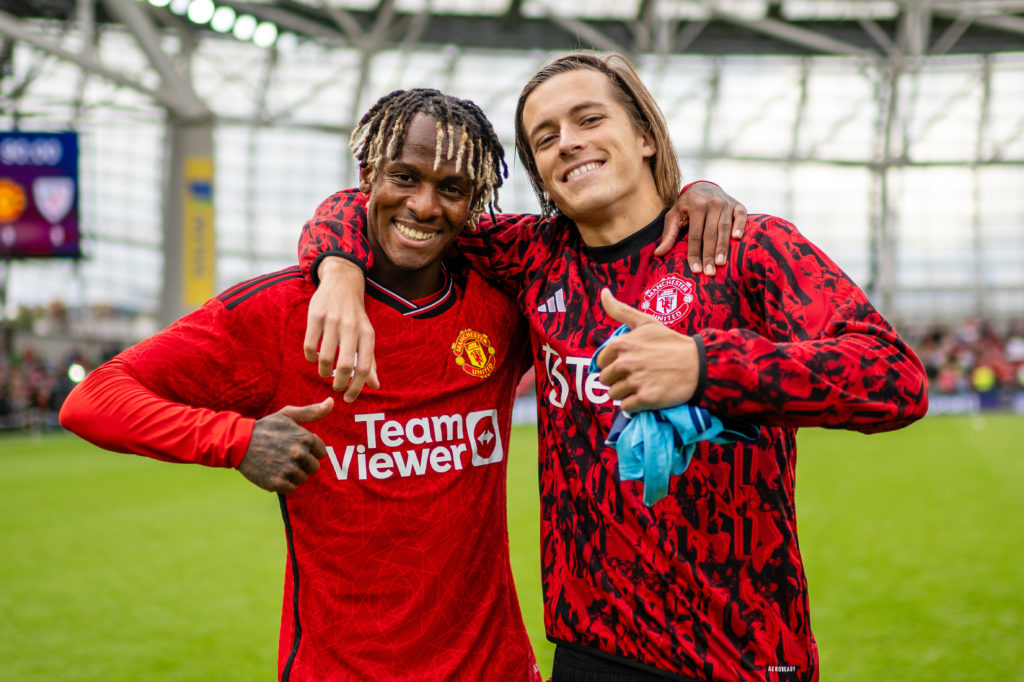 Sell-on clause included
According to the report from Fay, Erik ten Hag's side have included a sell-on clause in the winger's deal with the Dutch side.
The Frenchman scored during the win against Leeds United during the first pre-season game, a memorable moment for the 20-year-old in Oslo.
The same report claims that there was a lot of loan interest in the forward but it now seems he will move to the Eredivisie on a permanent deal.
The fee United will receive or the sell-on clause included in the deal remains unknown but the Old Trafford side will financially benefit if the winger has a successful career and moves on from the Dutch side.
MORE UNITED STORIES
United's new youth approach
This summer, United have really taken their academy decisions in a different direction.
Instead of consistently loaning out players and choosing not to sell them, United sell them but always makes sure they include a sell-on clause in the deal so that they can benefit further down the line.
There was a lot of criticism when the Red Devils decided to sell Zidane Iqbal for such a small fee, believed to be around £857,000 according to The Athletic, United included a sell-on clause which was described as 'significant'.
It's a smart approach, one that is similar to City's approach with their young players, United will hope that Emeran could well earn them a pretty penny in the future.
Related Topics