Manchester United reportedly hope to keep Crystal Palace loanee Jack Butland and the Premier League giants may have been handed a boost by Rangers boss Mick Beale.
Where the former England international finds himself at the start of 2023/24 depends largely on how he sees his career developing over the coming years.
On loan at Old Trafford from Crystal Palace; Jack Butland has not made a single senior appearance throughout the current campaign. If he was to join Erik ten Hag's Red Devils on a permanent basis – and the Scottish Sun believe that is a very realistic possibility – there's a chance Butland could slip even further down the pecking order with David de Gea expected to sign a new deal and Man United still scouring the market for a new number one.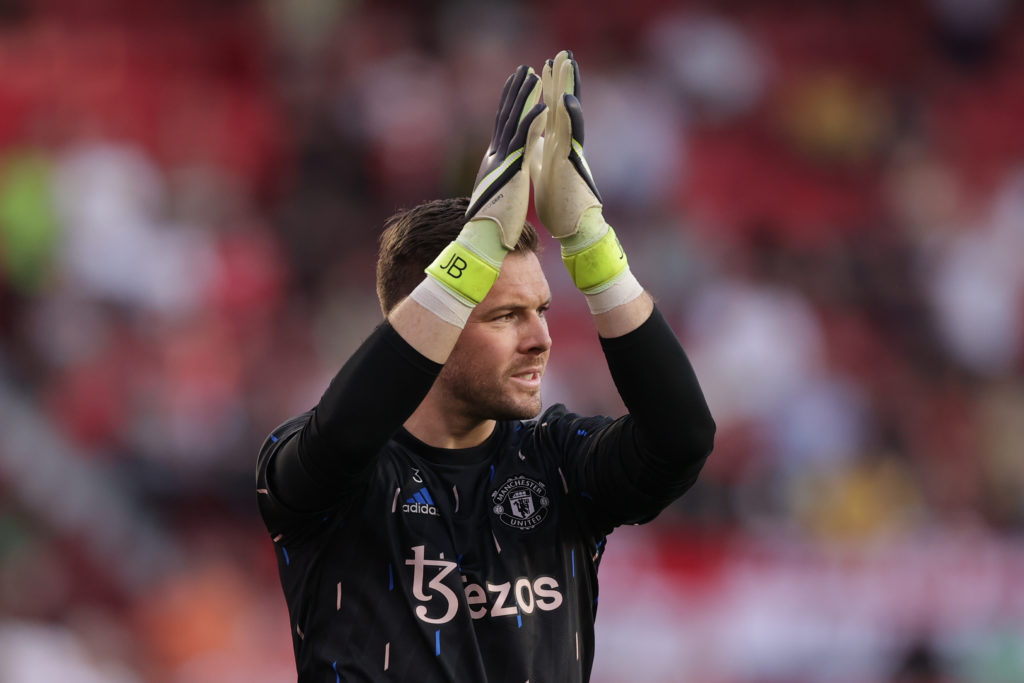 Butland needs only look at former England and Birmingham City team-mate Joe Hart to see the benefits that a fresh start north of the border could bring. Hart accepted a big pay cut when joining Celtic in 2021.
It's unlikely he will be worrying too much about his bank balance these days, however; a rejuvenated Hart celebrating his second successive Scottish Premiership title under Ange Postecoglou.
Is Jack Butland joining Manchester United or Rangers?
Butland, according to Rangers boss Mick Beale, could still follow in Hart's footsteps. But, when discussing a potential deal for the 30-year-old with Football Scotland, Beale suggested that Butland is now unlikely to be the man replacing Allan McGregor between the sticks at Ibrox.
"Butland is still an option," Beale begins. "(But the media) are on a wild goose chase (saying the deal is close to being completed) You are getting further away.
"We will announce a goalkeeper in the next 10 days or so I believe. So it is pretty much done."
Reading between the lines, it seems pretty obvious that, if Rangers are not close to agreeing a deal for Butland at this stage, then he will not be the man posing for photographs with a royal blue scarf around his neck 'in the next ten days'.
Related Topics
Have something to tell us about this article?
Let us know