Manchester United are in talks with Atalanta striker Rasmus Hojlund but one former Denmark international wonders if a move to the Premier League giants will come too soon.
The overarching narrative surrounding Antony, when the Brazilian winger arrived for a colossal sum from Ajax last summer, was that Manchester United were not paying £85 million for the player he is right now, but the player he could become.
Any deal which takes Rasmus Hojlund from Bergamo to Old Trafford is likely to be viewed in a similar light.
At just 20 years of age – and with just one Serie A season under his belt – the former Sturm Graz superkid is far from the finished article. He has more rough edges than a rusty chainsaw, more raw than a lamb chop served up on Hell's Kitchen.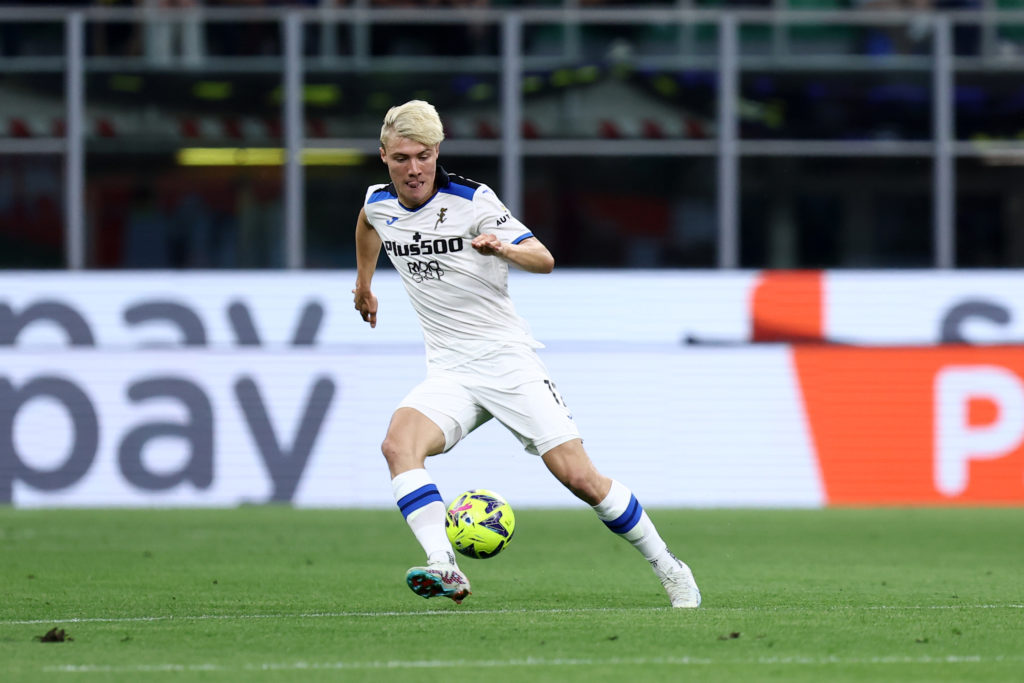 But Hojlund's potential is not in question. 17 goals in 27 starts for club and country across 2022/23 is testament to that; Hojlund's debut hat-trick for Denmark against Finland in March showcasing the rapid-fire movement and the instinctive finishing that have sparked comparisons with near-namesake Erling Haaland.
Man United in Rasmus Hojlund talks
But for Danish legend Jan Molby, Hojlund would benefit from taking a leaf out of Haaland's playbook; the step up from Atalanta to Man United a little too steep for his liking.
"Hojlund could be exciting. (But) whether it is the right thing… Hojlund gives me the impression that he's a player who benefits from playing. If you can find the level in between…" the former Liverpool defender muses, via TipsBladet.
"Erling Haaland is the best example we have. From Salzburg to Dortmund, to the top. Playing for Atalanta is a good level, but it is also just below the top level in Italy. This means that there must be something in between that might be exciting.
MORE UNITED STORIES
"After all, these are the kinds of decisions you make. If he himself feels that there is an opportunity, and that he must go to the top now, then of course he must also go after that opportunity.
"But I'm still a little uncertain. There are many things I see in him that I really like. I just have a hard time assessing whether he can hold up at the very highest level.
"Therefore, I would like to see him somewhere between the level he is at now and the top."
According to The Athletic and Manchester Evening News, both Ten Hag and director John Murtaugh have held talks with Hojlund. Atalanta are likely to demand around £55 million (90Min).
Molby, however, wonders how high Hojlund really is on United's wishlist, with a goalkeeper, a centre-half and a proven, readymade elite-level 'number nine' also potentially required.
"I know people say they are Manchester United, and they throw money at it," Molby adds. "But the impression is that a lot of money will have to be spent on another striker and perhaps on another centre-back,"
"Now, they also clearly have a goalkeeper problem."
Related Topics