Barcelona have been linked with a move for Manchester United winger Jadon Sancho but a deal is considered very complicated.
We are more than two weeks on from the start of the Jadon Sancho situation but there is no resolution in sight.
Sancho was curiously left out of the squad against Arsenal before the international break, with Erik ten Hag stating after the game that Sancho hadn't been selected because of his displays in training.
The former Borussia Dortmund didn't take too kindly to those comments, telling fans on Twitter not to believe everything they read.
Sancho has now deleted that tweet, which left supporters believing that a return to the first-team picture could be on the cards.
However, the Daily Mail report that Sancho has refused to apologise to Ten Hag and has been banished from first-team training with no return in sight.
Barcelona linked with Jadon Sancho
If there is no change in the situation by January, we can only imagine that United will look to move him on.
A few clubs have already been linked, with Barcelona a particularly intriguing rumour.
Catalan newspaper Sport claim that Barcelona are looking into a potential January move for Sancho.
MORE UNITED STORIES
The La Liga champions allowed Ansu Fati to join Brighton and Hove Albion, so Xavi may yet have an interest in another winger.
Sancho could be the man, but a January deal is thought to be less than simple.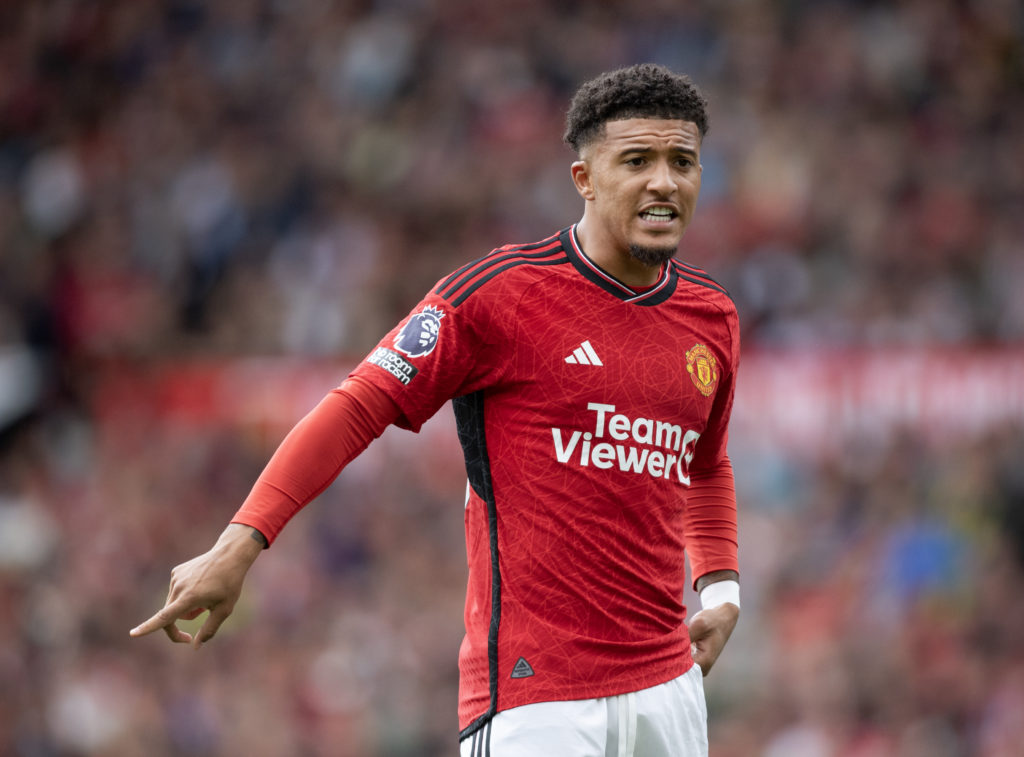 Semra Hunter comments on Sancho rumours
Reporter and La Liga TV presenter Semra Hunter has now spoken to Sky Sports about these Sancho to Barcelona rumours.
Hunter noted that the indications are that Barcelona are just monitoring the situation as things stand, given that there is so much time until the January window.
Sancho could yet patch things up with Ten Hag, so Barcelona don't appear to be resting their hopes on a deal.
Hunter also adds that Barcelona have had their salary cap slashed by around €400million, making any new signings pretty difficult.
A move would have to feature United paying a hefty chunk of Sancho's wages, leaving Hunter to suggest that Barcelona are just keeping tabs on a move rather than initiating any early contact.
"There are some reports but all they're really saying is that they are basically keeping an eye on the situation, they want to see how it goes because, obviously, January is a long way off from right now," said Hunter. "A lot can change between now and then, they want to see the evolution of the relationship between Jadon Sancho and Erik ten Hag – will it be repaired, will they patch things up or will the fall-out continue to a point that he does need to be moved on somewhere?"
"Also, we have to factor In Barcelona's financial situation. La Liga have reduced their salary cap by about €400million, so it may not be that straightforward for them in terms of bringing him on board. Obviously, it would be a loan deal, but it would have to be perhaps something similar to what Mason Greenwood is doing at Getafe in terms of Manchester United paying a portion of his salary and his wages, so maybe that could be an option for Barcelona."
"Also, will they even need him at that point in time? Will they still be alive in the Champions League, will they be out of the competition like the last two seasons and find themselves in the Europa League? I think there are a lot of questions that we will see kind of answered in the next few months, but as of right now, they certainly are keeping an eye on the possibility of maybe bringing him on board, but it is still quite too early to say," she added.
Related Topics