Napoli defender Kim Min-Jae is keeping everybody guessing over his next club amid Manchester United rumours.
Kim Min-Jae has been strongly linked with a move to Manchester United. Last weekend Italian newspaper Il Mattino claimed the move is 'practically concluded'.
Behind the scenes, perhaps. Manchester United can't actually advance with a Napoli until July 1, when his £43 million release clause becomes active.
For now, the talented centre-back is basking in the glow of helping Napoli to win the Serie A title.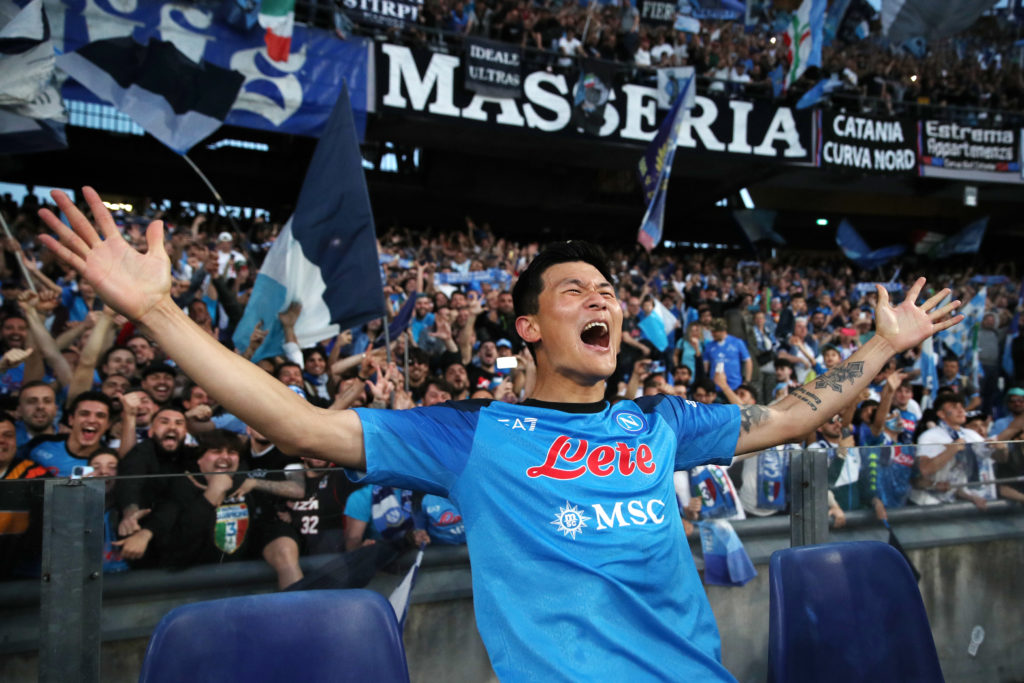 Kim Min-Jae dodges next club question
Kim Min-Jae's next club is a big topic and he can't escape being asked about it. Although he is doing his best.
Calcio Napoli has reported that Kim Min-Jae was quizzed over his future on South Korean TV, while at a restaurant in Naples.
He was asked by South Korean TV personality Baek Jong-Won, who has a series of cooking shows in his homeland. This was part of a show transforming a traditional Italian restaurant into incorporating a South Korean theme and menu, with Kim Min-Jae in attendance.
As part of the show, Kim was asked a direct question, "Season 2023/24, my next team is…?"
The Napoli defender was ready and evaded the topic, commenting: "My agent is outside the restaurant, ask him!"
So no, Kim Min-Jae did not publicly declare his move to Manchester United on a South Korean cooking TV show. That would have been a new one.
But he did not exactly profess his desire to stay put in Napoli either.
His answer does seem to suggest that he expects there is a chance he moves on, leaving it in the hands of his agent, who he has no doubt told his preference to.
Kim will have to wait to see if Manchester United come up with the required offer in early July.
Related Topics
Have something to tell us about this article?
Let us know