Frenkie de Jong has buried any chance he'll likely ever be joining Manchester United.
What a tiring transfer saga Frenkie de Jong was. When Erik ten Hag arrived, it was heavily rumoured that Frenkie was his ultimate target and the Red Devils were really pushing to secure his signature.
At times, it looked so close to completion. But there were also stories of the Dutchman's reluctance to not play Champions League football (which was proven ironic six months later) and the fact that his girlfriend didn't want to settle in Manchester.
So ultimately, the deal never went through. Brief rumours surfaced once again this season when the window opened, but a recent statement from the man himself has all but buried any hope he'll move to Old Trafford one day.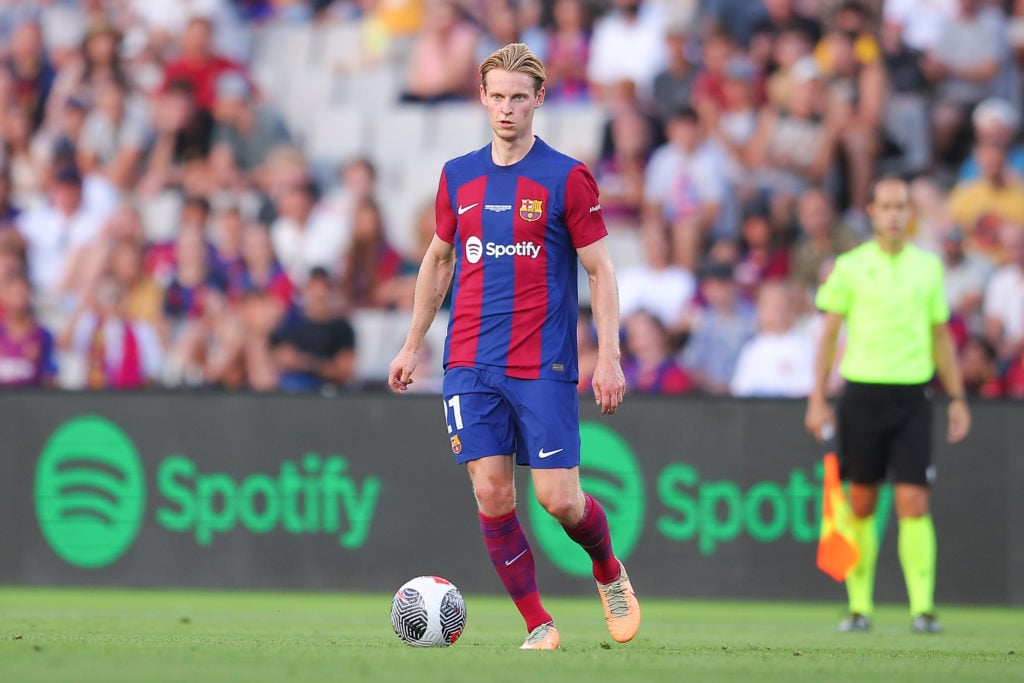 Frenkie de Jong wants to stay at Barcelona his entire career
Speaking with Spanish publication El Periodico – the 26-year-old confessed his undying love for Barcelona and also suggested that he want to spend his whole life at the club.
"Barça is the club of my life," de Jong told El Periodico. "I want to spend my whole life here, I never wanted to leave despite the financial situation of the club last summer.
"I've always been a Barça fan since I was a kid. This is the club of my dreams."
This all but ends any future speculation that De Jong may ever be a United player.
MORE UNITED STORIES
It's clear to see that the midfielder's mind is made up, despite the vast amount of speculation, he wants to continue the entirety of his career with Barcelona.
We've got our new man instead…
It is a shame that this is the case, as de Jong really did look to be the 'ideal' Manchester United number eight.
Nevertheless, ten Hag got his man this summer in Mason Mount, who exudes a lot of the qualities that de Jong would've brought to Old Trafford.
Mount has really got a lot to prove this season, following a tough year in the Premier League last season with Chelsea.
De Jong's willingness to stay at Barca doesn't look half as bad now we have our new £55m man.
Related Topics