Rasmus Hojlund was officially unveiled to the Old Trafford faithful on Saturday, with the 20-year-old receiving a huge reaction.
The Danish forward has been signed for a huge £64million with an extra £8m in add-ons.
He comes with high expectations given the fee and the fact Manchester United are desperate for some goals.
He will need to wait to make his debut though, with it being revealed he is currently training up toward match fitness following an injury.
The forward really kicked into gear toward the back end of last season, as he scored the majority of his Atalanta goals in the second half of the season.
He also has scored six in six for his country.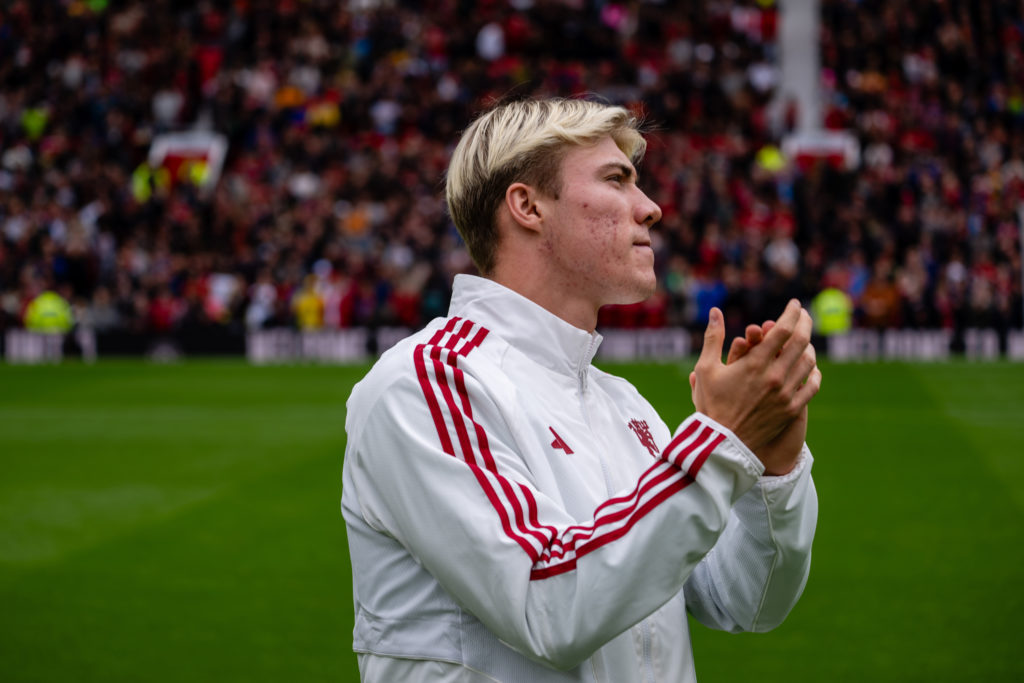 Hargreaves on Hojlund
Many have suggested that with his move to the Premier League some time will be required for him to adapt.
Owen Hargreaves however is one man who thinks Hojlund will have no issues in setting the Premier League alight.
Speaking with the Manchester Evening News Hargreaves said he believes the Dane will smash the 20-goal mark:
MORE UNITED STORIES
"Erik ten Hag is trying to improve every area on the pitch and if you look at the turn Marcus Rashford took last year and Hojlund – I think he'll come in and will at least get 25 goals, easy," Hargreaves raved.
He continued to suggest the five players who can help him reach that 25-goal mark:
"With the service in behind him with Bruno Fernandes, Christian Eriksen, Mason Mount, Jadon Sancho, Antony."
He continued that the amount of chance United create will be simply too good for Hojlund not to bag tonnes.
"If you look at Hojlund's numbers, he doesn't score goals outside of the box, he's in the box and that's what I like – you know, trust the boys to get the ball to you."
Can he do it?
Hojlund can absolutely smash it this season in the Premier League, despite concerns over his lack of goals at Atalanta.
Similarly to what Hargreaves believes, we think there will simply be too many chances for Hojlund to not succeed.
Just think to the amount of big chances that Wout Weghorst missed last season.
There is no reason as to why he cannot come in and immediately begin knocking the goals in.
25 might be a high target, but given he is played consistently he will be given the chances to score the goals.