Manchester United target Andre Onana returned to pre-season training with Inter Milan on Thursday with the Serie A club's fans begging the goalkeeper to turn down a move to the Premier League giants.
Though if the Nerazzuri supporters are to get their wish, it will have little to do with Andre Onana himself.
Personal terms, according to Fabrizio Romano, have already been agreed with Manchester United. The reason for the delay is more the result of the gap in valuations between the Red Devils and the Champions League finalists.
Inter, The Athletic say, are still holding out for £51 million. They also appear to want more 'up front' than Man United are currently willing to offer. There is still confidence that a compromise can be reached with both parties, but the slow pace of developments is causing frustration for a United side who were also made to wait longer than expected for Mason Mount too.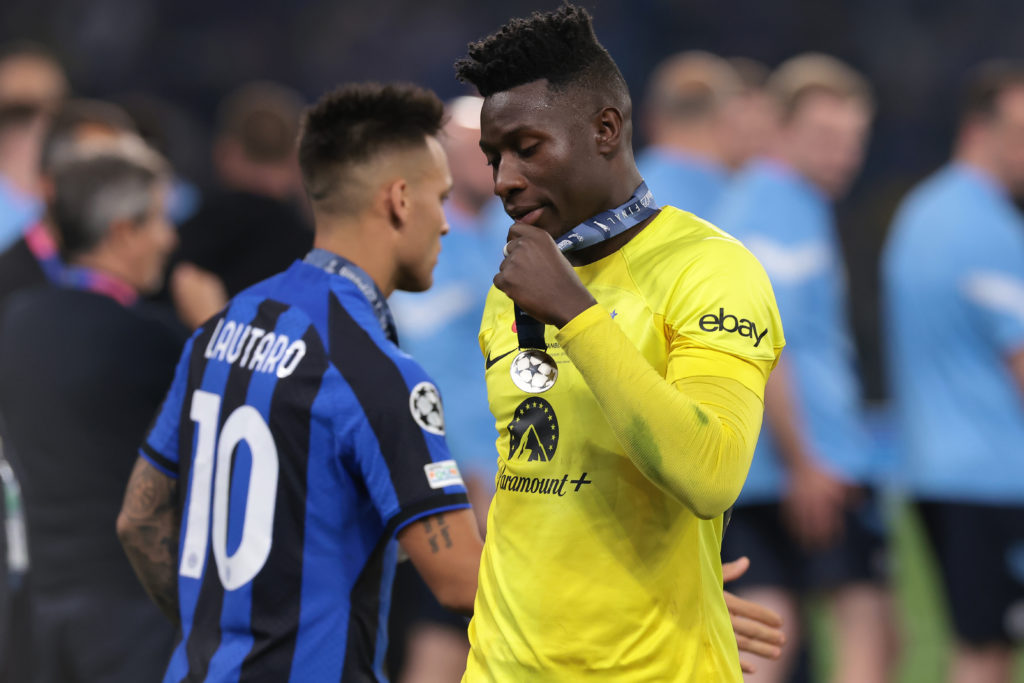 Manchester United and Inter Milan still in Andre Onana talks
Onana, meanwhile, was present and correct as the Inter players returned for the first day of pre-season training on Thursday.
Bombarded by a fierce throng of supporters upon his arrival at the training ground, the Nerazzuri fanbase made their feelings clear about the one-time Barcelona and Ajax glovesman too (Tuttomercatoweb).
It is no secret that Onana would relish a reunion with Ten Hag at Old Trafford. But if the two clubs cannot agree a fee, all will be forgiven as far as the Inter fans are concerned.
Calciomercato report that direct Ausilio has flown to the UK for talks over the deal.
MORE UNITED STORIES
David de Gea replacement needed
"He's an Inter player," head coach Simone Inzaghi said on Wednesday afternoon. "He'll be among the players called up for pre-season.
"(But) we know the transfer window is unpredictable. All Italian clubs have to sell before they can buy.
"We know there's this risk (he leaves). But at the same time, I'm calm about it all. Because the club and the owners have reassured me that, this year, we'll have a competitive Inter."
Ten Hag hopes to have Onana secured before United depart for the USA next week. The pressure is on, too, after David de Gea confirmed his departure over the weekend.
"Understand Thursday is the crucial day to make Andre Onana deal happen," Romano writes on Twitter. "Man United and Inter will speak (today).
"Optimism remains after negotiations in the last hours, after some tense moment. Next 24 hours will be very important for this deal."
Related Topics