Fabrizio Romano has reported that Donny van de Beek has an 80-90% chance of leaving the club this summer.
It's been a strange ride for Donny van de Beek at Manchester United so far. There was so much excitement when United secured the young Dutch midfielder from Ajax in 2020. However, it's never really worked out for him.
He struggled with the physicality of the Premier League and quickly fell out of favour in the side. He then went to Everton to try and revive his career but was also mediocre during his spell at Goodison.
Donny then suffered a bad injury in the 22/23 season, which he's just got back from. However, it appears his time looks up at United, with the probability that he'll be leaving Manchester this summer.
READ: Man Utd Fixture List 23/24: Next Game, Key Dates and More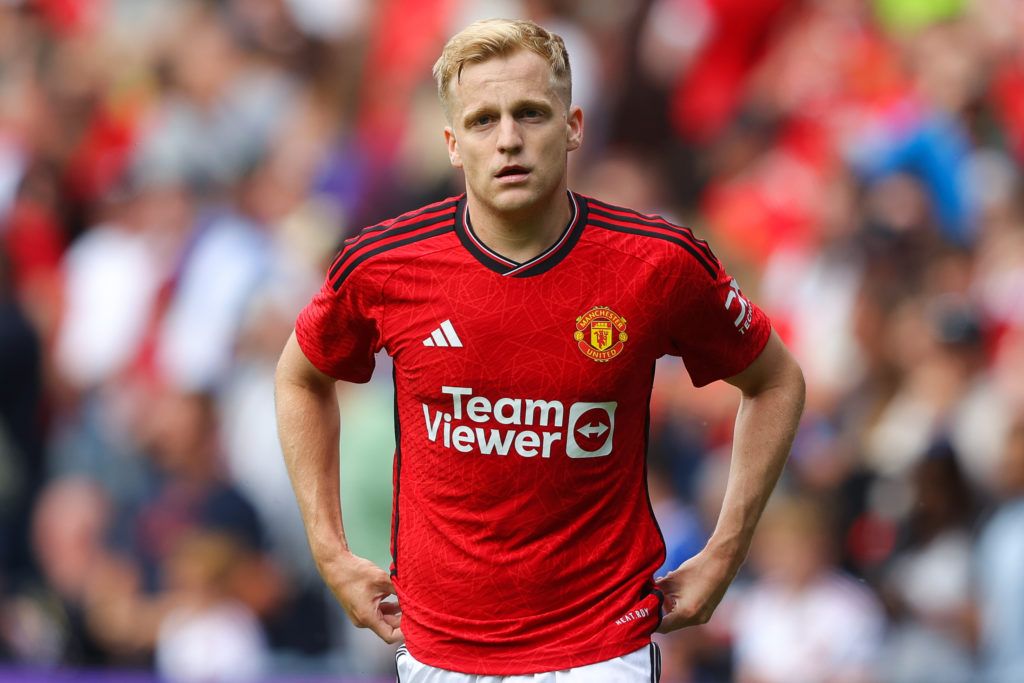 Fabrizio Romano: Donny '80-90% chance' of leaving
Speaking on The United Stand's YouTube channel, Fabrizio Romano revealed that Donny van de Beek has an 80-90% chance of leaving Manchester United this summer.
The Mail Online reported that Real Sociedad are 'negotiating with Manchester United' to sign Donny van de Beek on loan, but there have been no concrete offers to buy from any other club.
Van de Beek has featured in pre-season for United. He scored the only goal in the 1-0 win against Lyon with a fantastic volley.
MORE UNITED STORIES
This is what's frustrating – he definitely possesses an undeniable quality, but something isn't just quite clicking for him.
He was once ranked as one of the nominees for the Ballon d'Or back in 2019, which looks simply baffling with hindsight in our favour.
He's now 26 years of age, which really means he should be hitting his prime soon… but he looks nowhere near it.
Maybe a move abroad is what's necessary for the Dutch midfielder. We do wish Donny all the best if he does decide to try and rejuvenate his career elsewhere.
Related Topics