Manchester United aim to tie up a deal for goalkeeper Andre Onana this week.
Fabrizio Romano has provided an update on Manchester United's plans to sign Inter Milan goalkeeper Andre Onana.
He says a deal could be completed shortly, stating: "It's André Onana week for Manchester United. Negotiations will continue with final round in order to submit official bid and get deal done.
"#MUFC Sources expect agreement to be done by Wednesday/Thursday. No issues on personal terms as already agreed since last week."
READ: Confirmed Manchester United transfers in, out, loans, releases, youth for 2023/24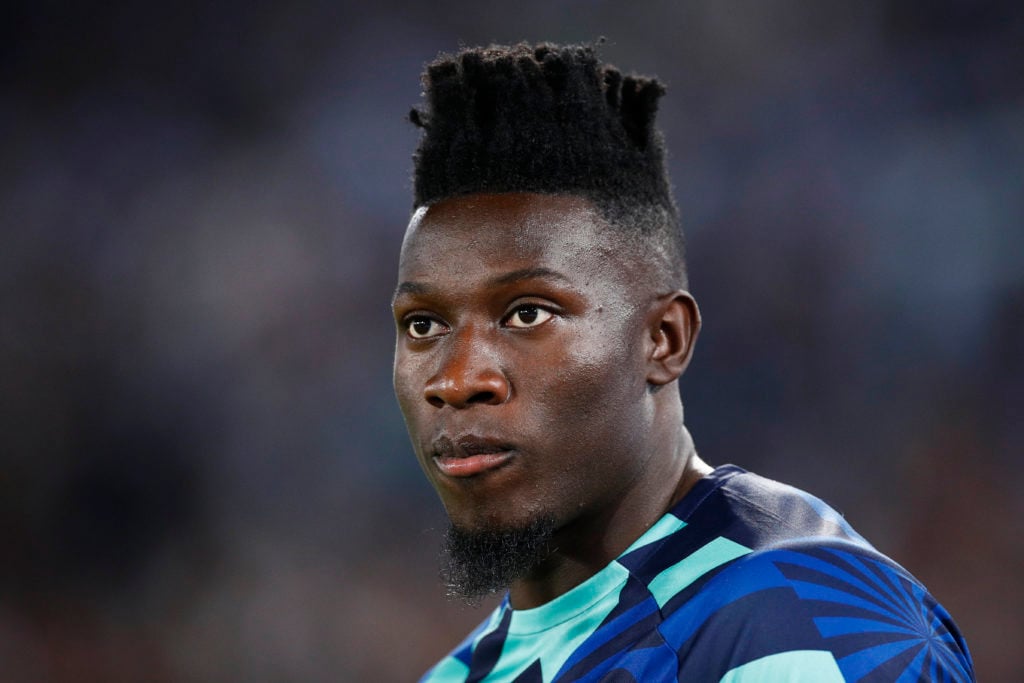 David de Gea exit removes United leverage
Manchester United announced the exit of long serving goalkeeper David de Gea over the weekend.
This has provided fans with much needed clarity over United's intentions in goal, but at the same time, it has removed some leverage from the negotiations with Inter Milan.
No longer can United keep Inter guessing and believing that the Red Devils could walk away from a deal for Onana, in an attempt to drive down the price.
MORE UNITED STORIES
Now it's obvious United need to do a deal, requiring a new number one, with De Gea's contract now expired.
Inter are looking for a deal between £40-50 million and talks are ongoing between the clubs.
READ MORE: Manchester United transfer history 2013 to present day
Onana upgrade for Ten Hag
BBC Sport reports United aim to get a deal concluded over the next week, adding: "Ten Hag is not convinced De Gea's ability with the ball at his feet is up to the required standard."
This shouldn't come as a surprise. De Gea's limitations were exposed last season, from Ten Hag's second match in charge against Brentford, through to the FA Cup final.
While there were some bright moments in between, it always felt like Ten Hag was having to 'make do' and work around De Gea, rather than selecting a goalkeeper who suits the modern game, and his preferred style of play.
Andre Onana is Ten Hag's chosen number one, who he worked wth previously at Ajax, and the 27-year-old should have an immediate impact.
Related Topics