Erik ten Hag has personally moved to assure Andre Onana all is well with his impending move to Manchester United.
The delay was not in Manchester United's plans. After the announcement David de Gea's spell at the club was coming to an end, a move for Andre Onana should have been quick, and then move onto a striker.
The transfer move is on track, expected to be sealed imminently, except we have been hearing the same for the past seven days now.
Patience is required on everybody's part here, not least the player involved, Andre Onana.
READ: Confirmed Manchester United transfers in, out, loans, releases, youth for 2023/24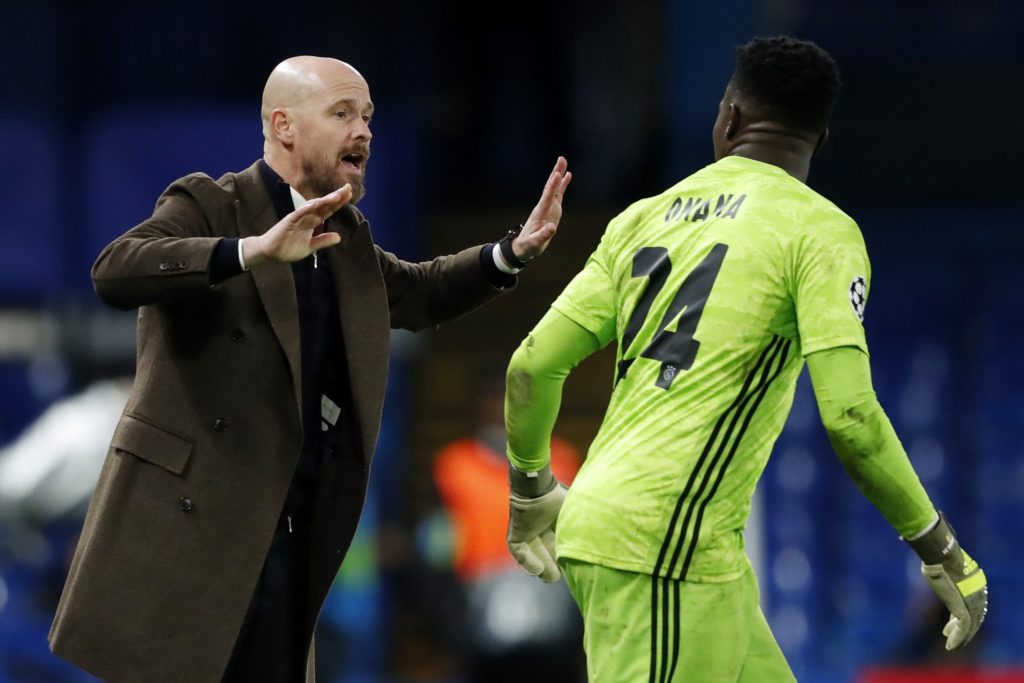 Erik ten Hag phone call
Transfer insider Fabrizio Romano reports via Twitter that the deal is pretty much done, with just the final details being ironed out.
He adds that Manchester United boss Erik ten Hag has called Onana to assure the goalkeeper that everything is on track.
Romano says: "More on André Onana deal. Agreement is 99.9% completed, just waiting on the final check on payment terms then he'll travel to Manchester.
MORE UNITED STORIES
"#MUFC Erik ten Hag directly called Onana in the last 48h to confirm that there are no issues, just matter of time. Patience."
Ten Hag's personal touch
Erik ten Hag has worked with Andre Onana before at Ajax, and knows exactly how good the Cameroon goalkeeper is.
He too will be getting a little impatient at the protracted negotiations, although he will have quickly learned by now that this is simply par for the course where Manchester United are concerned.
We don't know whether the hold-up is on United's side or Inter Milan's, but with the Glazers involved, we can take an educated guess.
That's why Ten Hag's personal touch here is so important, to show Onana that he really is wanted, ensuring there are no second thoughts on the goalkeeper's part if it is United dragging their heels.