Manchester United manager Erik ten Hag has admitted that progress has been made on his and United's search for a new number 9 going into a crucial season for the Dutch manager.
There have been strong links to Atalanta forward Rasmus Hojlund but reports from outlets in the UK such as The Guardian and the Manchester Evening News stated United wouldn't go above the £60 million threshold for the Danish forward.
There had been links to Harry Kane in the past 24 hours, but The Telegraph have stated that Kane moving to Old Trafford remains unlikely due to the finances involved in the deal.
'Progress? yes'
Speaking at his pre-match press conference ahead of Wednesday's game against Real Madrid, ten Hag spoke about the need for United to add firepower to their front line and with United being the lowest-scoring side in the top six with just 56 goals, the need for a new number 9 couldn't be more pronounced.
"What I can say is we're do everything that's in our power to get it done," said Ten Hag. "For me, as soon as possible and the earlier the better, because we have to integrate him into the team, the way of play.
"In an ideal situation, he would already be here, but you don't always get ideal situations as a manager and you have to deal with the situation.
"We've made progress, yeah, but you know how it works – when we have him, we will tell you directly."
Others must contribute
As well as providing a positive update in United's search for a striker, ten Hag also put the onus on new signing Mason Mount to contribute with goals from midfield.
MORE UNITED STORIES
"We're underperforming [in terms of scoring goals] and we're aware of it. But others have to contribute in that area and, in Mason Mount, we have a player capable of scoring goals, to put Rashford into the position to score more goals and, as a team, we have to score more."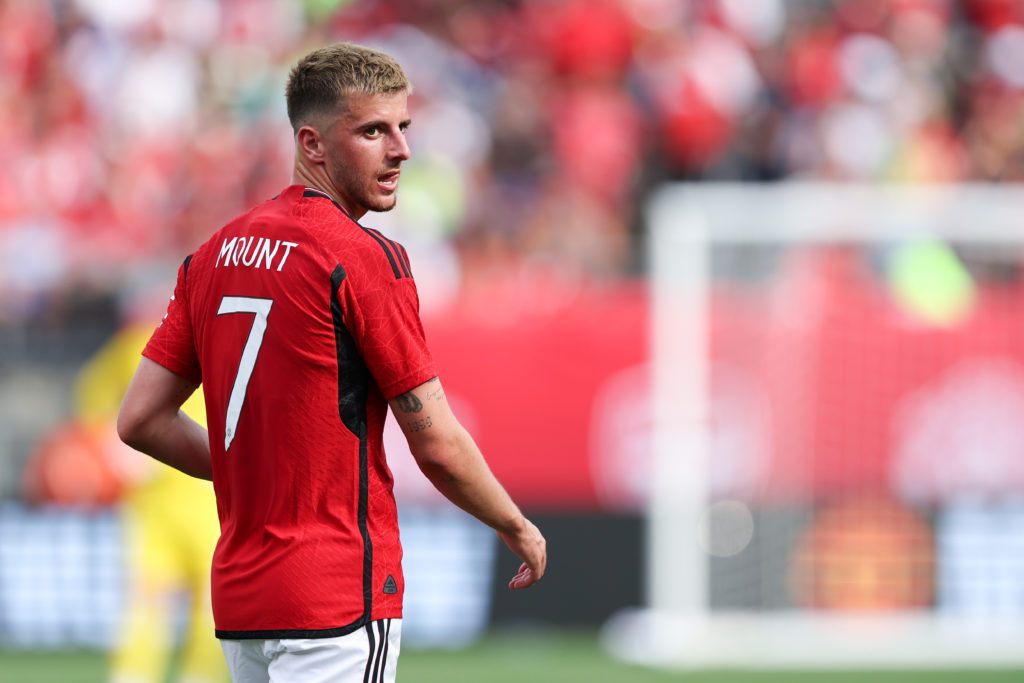 The hope for United and ten Hag is that Marcus Rashford could have a similar season to the best of his career last season. With 30 goals for United in all competitions, the Dutchman believes Rashford, who has just committed his long-term future to United, will have another stellar season.
"When his attitude is right then he will do that," said Ten Hag. "But it's not easy and the team has to play well and put him in the right positions.
"When the team is playing well, when we keep to the rules and principles in the way of play, then Rashford will finish. He has great abilities in the box, he's clinical, he's ruthless, he scores goals, with his right foot, with his left foot, and with his head."
Related Topics