Fenerbahce are reportedly in 'advanced talks' to sign Everton's Andre Gomes after talks with Manchester United's Premier League misfit Donny Van de Beek hit the buffers.
On Wednesday, Manchester United announced their official 25-man Premier League squad for the 2023/24 season.
And, following a summer of almost-endless speculation surrounding his Old Trafford future, it was Donny Van de Beek's name which leapt off the page. This was not quite total confirmation that the £35 million forgotten man will be staying put; 90Min reports that United are still exploring potential exit routes in Turkey and Qatar.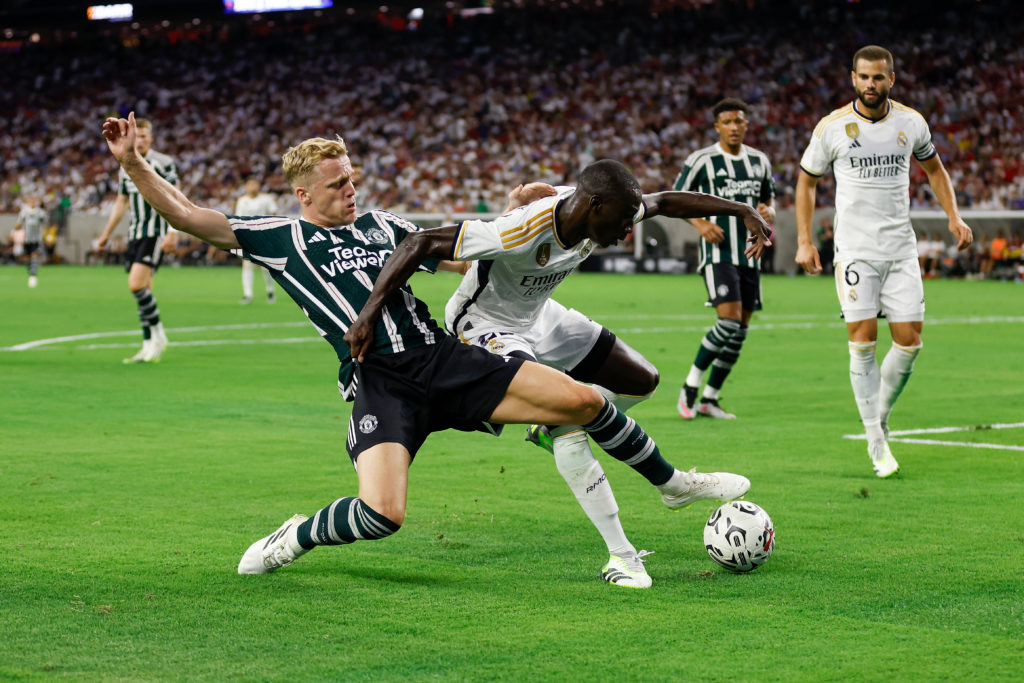 But after Van de Beek turned his nose up at a number of potential destinations, and with Fenerbahce closing in on another seldom-seen midfielder struggling for minutes in England's north west, the former Ajax ace appears increasingly unlikely to be following in the footsteps of Fred and Eric Bailly before the Turkish window closes on Friday.
Donny van de Beek staying at Manchester United
According to CNN Turkey, Manchester United offered Van de Beek to Fenerbahce last week. The Istanbul giants are now in 'advanced talks' to sign Everton's Andre Gomes for around £5 million instead, however, with the Netherlands international proving to be as stubborn as a particulary obstinate limpet when it comes to his Red Devils future (TEAMtalk).
"I think at the end there is a very good chance Donny stays until January," Fabrizio Romano tells the United Stand, his favoured move to Real Sociedad collapsing earlier in the summer.
"Donny does not want to make a move to say I'll be away for six or seven months (on loan) and then I will return. This is not Donny's style.
"If he wanted to go to Turkey, he had some possibilities to go. I think, at the moment, this Donny story with Turkey is not that concrete.
"It was a possibility a couple of weeks ago, but the player was not so keen on that kind of move. I expect Donny to stay. Let's see."
Related Topics