Chelsea are 'considering' entering the race to sign Manchester United defender Harry Maguire.
Harry Maguire is under the spotlight after Manchester United manager Erik ten Hag told him he will not be captain next season.
It was a decision many fans wanted made a year ago. This year it had a feeling of inevitability after he was gradually removed from the first team starter role, selected only eight times in the line-up in the Premier League last season.
Maguire said in a statement he will fight for his place and give his all, however, he is being tipped to leave the club, with rumours swirling even before the decision.
READ: Confirmed Manchester United transfers in, out, loans, releases, youth for 2023/24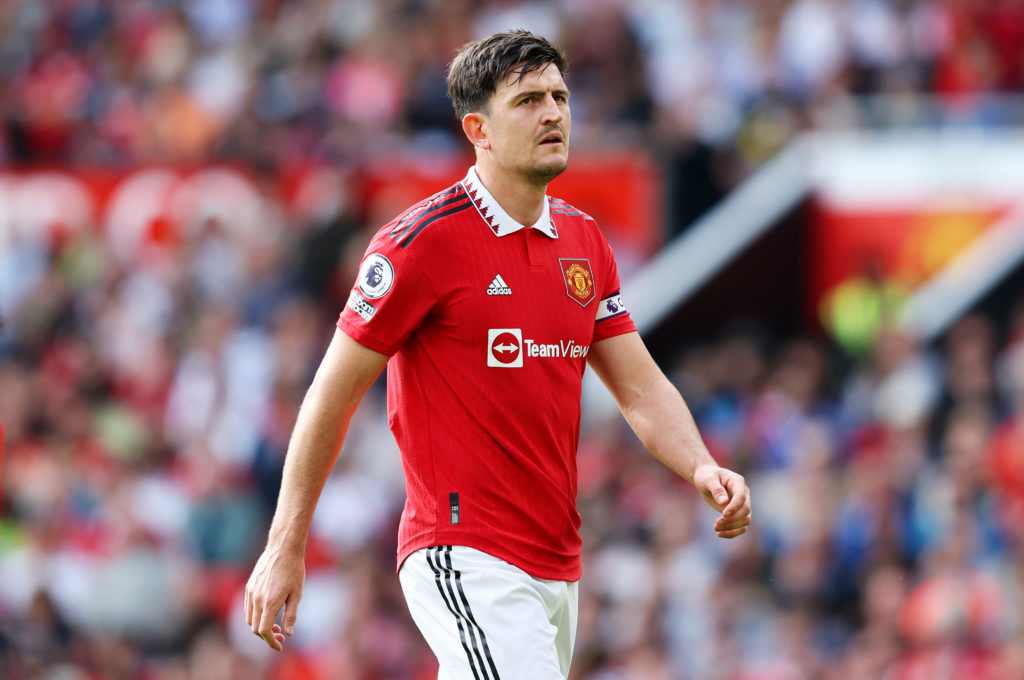 Chelsea consider Harry Maguire
A new report via The Sun claims Chelsea are considering entering the race to sign Harry Maguire.
Their new manager Mauricio Pochettino is a long-standing admirer of Maguire, having tried to sign him for Tottenham, The Mail reported, losing out to Leicester City.
From Manchester United's perspective this would be ideal because Chelsea are one of the few clubs who could afford Maguire's wages.
MORE UNITED STORIES
United have dealt with Chelsea once this summer, signing Mason Mount. The Red Devils want £50 million for Maguire but could settle for as little as £30 million, The Sun report.
Harry Maguire loses captaincy
Harry Maguire and Manchester United being on a slightly different page was highlighted earlier when the defender broke the news he would not be captain, before the club did.
He wrote on Instagram that he was 'extremely disappointed', while The Sun report "the defender was 'angry, shocked and upset'".
Other clubs are keen too, with West Ham prominently linked and Tottenham said to be interested. Maguire will be professional and won't cause issues if he does stay, but the door has been opened for his departure with this decision, and United will evaluate all offers which are submitted.