Manchester United are one of the teams linked with a move for Fiorentina midfielder Sofyan Amrabat.
Fiorentina kicked off their Serie A season at the weekend, winning 4-1 away at Genoa.
It was an impressive victory for the side, who were playing their first competitive match since the Europa Conference League Final.
Sofyan Amrabat was a starter in that final. But at the weekend he was not a part of Fiorentina's starting XI.
READ: Confirmed Manchester United transfers in, out, loans, releases, youth for 2023/24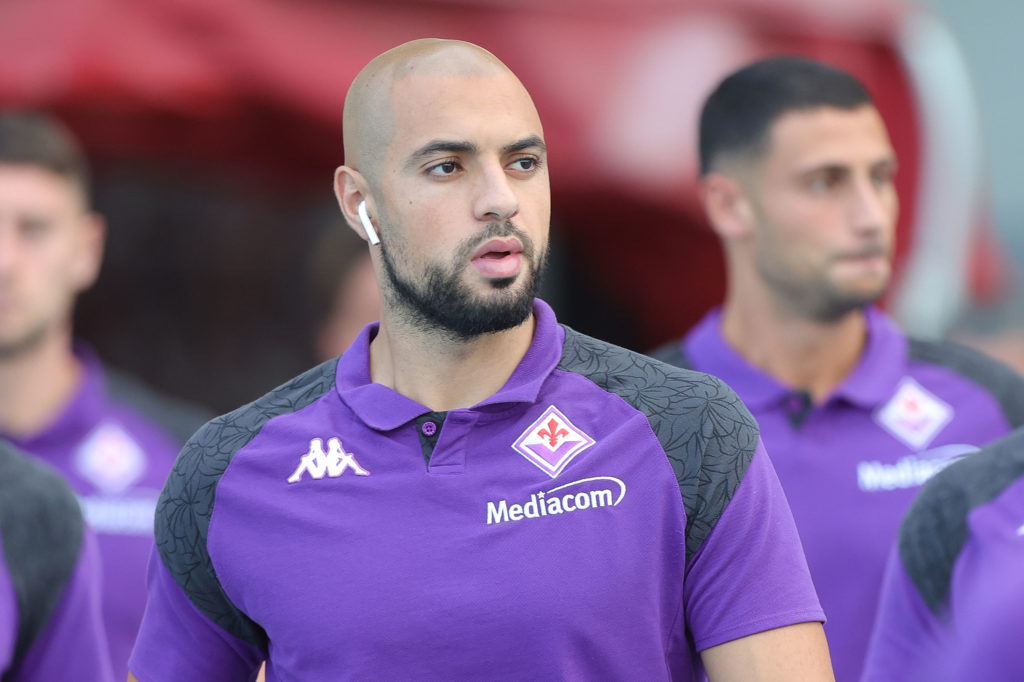 Amrabat benched
Sofyan Amrabat was left on the bench for Fiorentina's opening weekend win and he did not play a single minute.
He was an unused substitute as his side made five changes. It was a clear snub towards the wantaway Moroccan.
Fiorentina chief executive Joe Barone spoke after the game, and insisted that they are trying to find solutions to let players leave.
MORE UNITED STORIES
Barone is quoted by Labaro Viola: "We are always ready for other entries and exits. If there's someone who isn't happy, we can satisfy him between now and the end of the transfer window."
The report described this as a direct reference to Sofyan Amrabat.
Amrabat patience
Sofyan Amrabat has been lined up for a move to Manchester United for weeks, with the club looking to sell players in order to buy.
Fabrizio Romano reported that Amrabat has given a 'yes' to Manchester United over a move, however, the Red Devils are yet to submit a bid for his services.
Other clubs have since enquired, however, Amrabat has so far shown patience.
The need for his signature was highlighted in United's opening games, amid a high-risk midfield approach which did not work. The Moroccan could be a shrewd addition.
Related Topics