Arthur Vermeeren will be 'impossible to keep' amid interest from Manchester United – but Royal Antwerp hope to retain the Belgium U19 international until the summer of 2024. 
During one of their YouTube updates at the start of July, the United Muppetiers put forward the name of a teenage Belgian midfielder as one to keep tabs on during the final six weeks or so of the transfer window.
And it wasn't Romeo Lavia; the Southampton whizkid whose £50 million asking price appears to put him beyond Erik ten Hag's rather restrictive budget (Sky Sports). Instead, Manchester United supporters were encouraged to keep an eyes open and their ears primed for Arthur Vermeeren. 
At 18, Vermeeren is 13 months younger than Lavia. He is also valued at around £20 million; less than half the fee Southampton want for their former Man City starlet.
But what Vermeeren lacks in 'proven Premier League quality' he makes up for in raw, unfiltered talent.
READ: Confirmed Manchester United transfers in, out, loans, releases, youth for 2023/24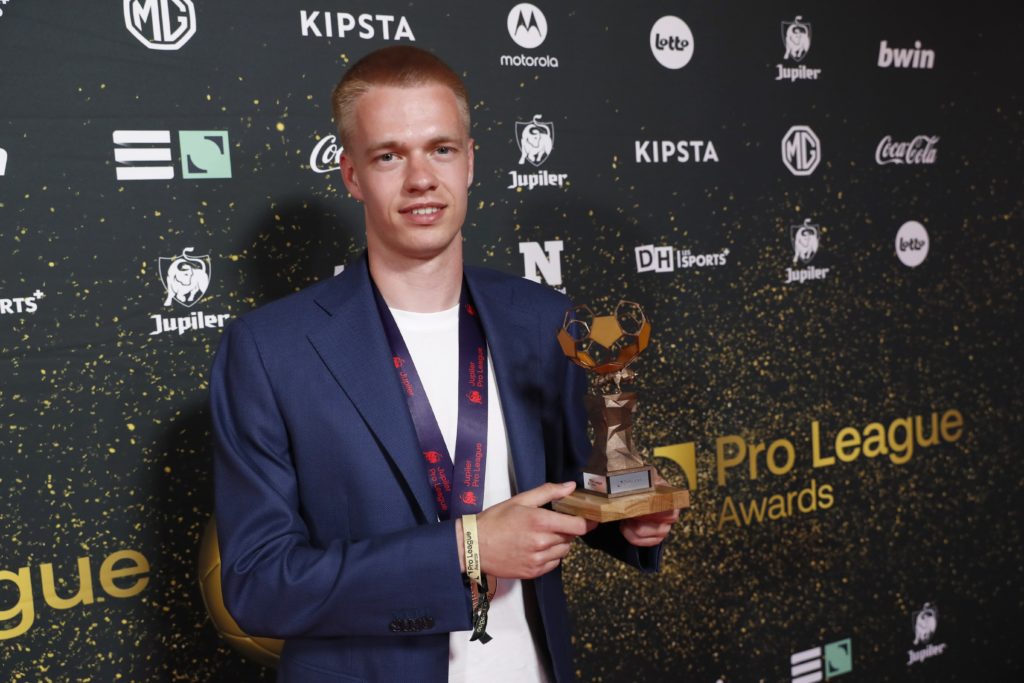 Manchester United could make a move for Arthur Vermeeren
"The interest is immense. Fortunately, he has a good head on his shoulders. He has down-to-earth parents and a good entourage," Royal Antwerp CEO Sven Jaecques tells Het Laatste Nieuws.
"Arthur thinks very carefully about what is best for his career. What makes Arthur so special is his ability to learn. The boy is a 'sponge'.
MORE UNITED STORIES
"When he got his chance last year, he literally got better every day. You saw him grow in front of you."
According to the Daily Mail, there is interest not only from Man United but Newcastle too. Vermeeren – a league and cup winner during his debut season in the Royal Antwerp first-team – has been likened to Barcelona legend Andres Iniesta due to his almost-Houdini-esque ability to wriggle out of the tightest of gaps, team-mate Jean Butez blown away by his 'incredible maturity and composure'.
And Jacques knows that, should Vermeeren maintain his current rate of development, retaining arguably Belgium's brightest young talent (and that includes Lavia) may be nigh on 'impossible'.
Belgium's answer to Andres Iniesta
Royal Antwerp, however, believe Vermeeren would stand to benefit from another year of first-team football at the Bosuilstadion before embarking on a move to a Manchester United, a Newcastle or a Barcelona.
"The club's mission is to let Arthur Vermeeren play football at Antwerp for at least one more year," Jaecques adds.
"If he can back-up his phenomenal first season, it will be impossible to keep him. And it is also necessary for him to take the next step."
Much to Jacques' delight, it seems that Vermeeren appears to share his enthusiasm for another season at the Bosuilstadion.
"I have not had contact with anyone yet," the player himself tells Het Nieuwsblad. "I'd prefer to stay with Antwerp for another year. I feel good here."
Related Topics