Inter Milan goalkeeper Andre Onana is reportedly set to fly to England tonight ahead of completing his big-money move to Manchester United.
United now appear to be just a matter of hours away from securing Andre Onana's signature.
That is according to The Times, who claim "Onana was due to fly to Manchester on Monday evening to put the finishing touches to his transfer after Inter and United reached an agreement on a fee for the 27-year-old.
"The goalkeeper is expected to undergo a medical on Tuesday and if all paperwork is completed, he could be announced as a United player within the next 48 hours."
The ultimate hope is that Onana will be signed up and confirmed as a United player before the trip to the United States this week. If not he might fly out to join his teammates a day or two later.
A deal now appears to be in place and we're now expecting to see United fans crashing flight tracking websites throughout the evening.
How much are United paying for Andre Onana?
TalkSPORT report that the total price United have agreed to pay for Onana is around £47million.
As much as Inter will hate to lose their star goalkeeper, this deal may actually work well for them.
Inter only signed Onana last summer and that deal was actually a free transfer.
MORE UNITED STORIES
Onana decided to join Inter at the end of his Ajax contract and turned in a superb campaign.
Spinning a huge, quick profit on Onana will be seen as good business for Inter, even if they're losing a key man.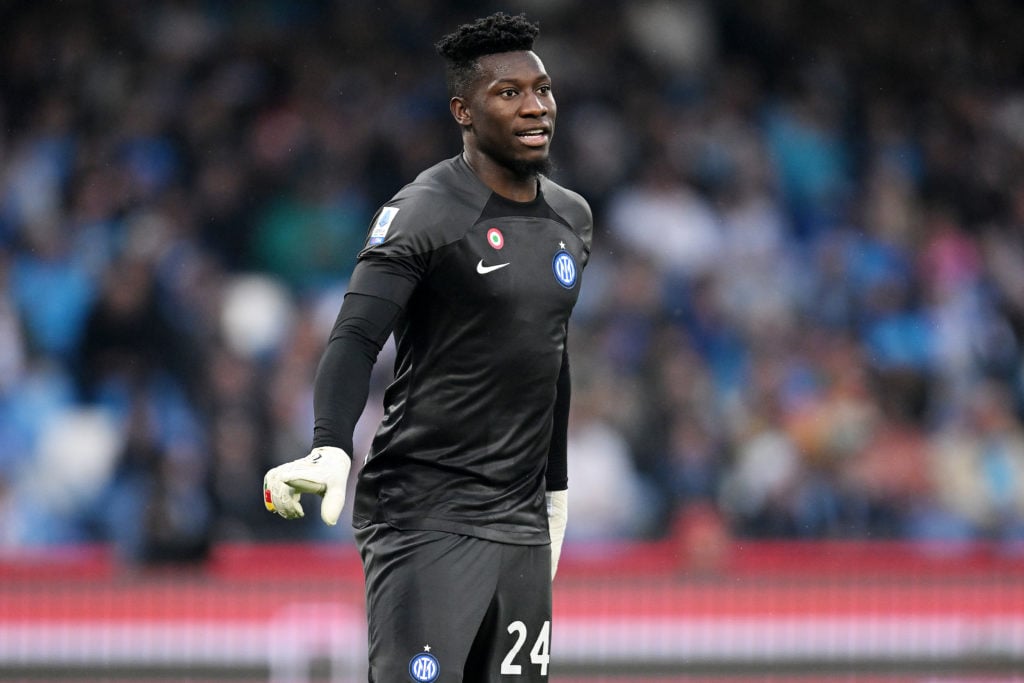 Erik ten Hag will be ecstatic with Onana deal
United have signalled a changing of the guard by allowing David De Gea to leave the club on a free transfer.
It would have been easy to just keep going along with De Gea despite his huge wages and his poor fit in Erik ten Hag's style.
United have made the right call though, going in a different direction by splashing out for Onana.
The Cameroonian has already played under Ten Hag, racking up 145 appearances under the current United boss at Ajax.
Ten Hag knows what Onana can do in terms of his ability in build-up play and Onana knows exactly what Ten Hag will demand.
The United boss should be delighted with this move and his flight in tonight will secure his reunion with Onana.
Related Topics