Rasmus Hojlund is set to snub PSG in favour of Manchester United this summer, with the Danish forward's preferred destination being Manchester.
It's been all about Hojlund since the successful acquisition of Andre Onana from Inter. It's no dispute that Manchester United needs a striker, and it appears that it's the 20-year-old that's emerged as United's top target this summer.
Fabrizio Romano claims that United have sent a €60million package offer to Atalanta for Hojlund, but recent reports have also stated that Paris Saint Germain are in the race – with an initial €50 bid sent on their behalf.
The 20-year-old won't necessarily go for that, with the Daily Mail reporting the Italian side have a whopping £86m price tag on his name. However, despite PSG's interest – it's evident that Hojlund only has one club in his sights.
READ: Man Utd Fixture List 23/24: Next Game, Key Dates and More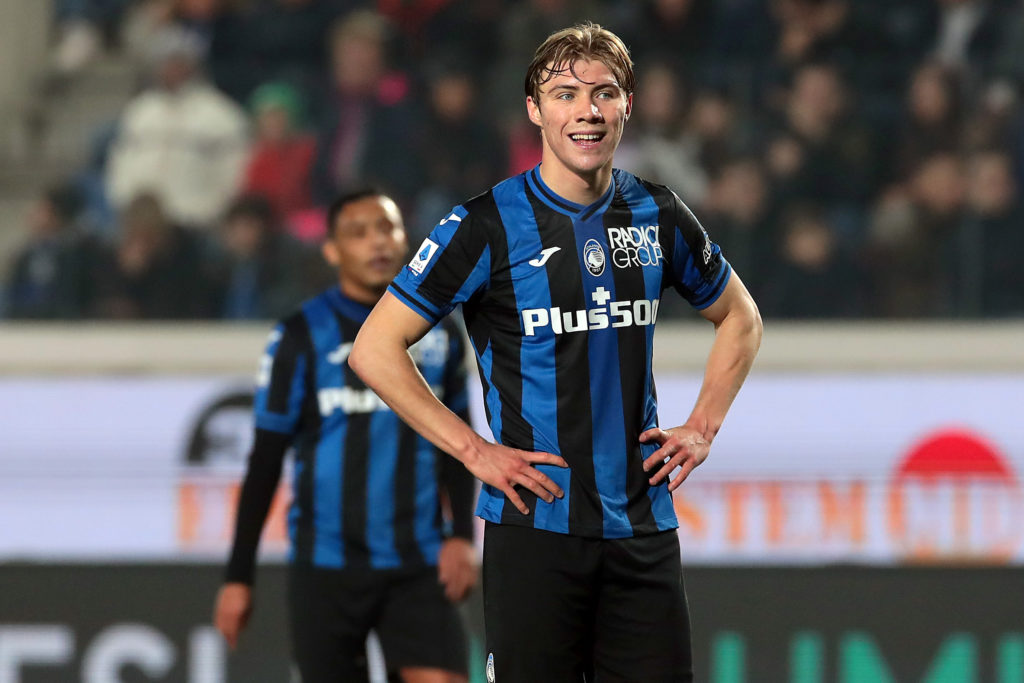 Hojlund wants United
The young talisman has already made it clear – he wants Manchester United.
As per a recent report from FootMercato – Rasmus Hojlund's priority is to join the Mancunian club, it's his dream.
MORE UNITED STORIES
He's flattered by the interest from Paris Saint-Germain but he's clearly focused on a possible move to Old Trafford.
This is sublime news, as it shows were slowly getting our pull power back. It's also important as United should be a club that players are desperate to play for. They shouldn't just be looking for a payout.
Erik ten Hag had a hunch this would happen…
Erik was right
Back in May – ten Hag was certain that players would want to sign for Manchester United this summer.
Speaking in a press conference, Erik had the following to say when asked about United's transfer pull this time around.
"I see a big difference in comparison with last year," Erik began. "There were a lot of reservations when I spoke last year with players, [but] now many players see the project that is going on.
"The dynamic and the ambition in this project, and especially the quality. They are really keen to come."
"There were a lot of reservations last year, a lot of doubts when we approached players," Ten Hag said, "This year so many quality players really want to come."
Related Topics