Manchester United will be paying attention to developments between Saudi Arabian club Al Ahli and Fulham.
Sky Sports report Al Ahli are set to make a £40 million offer to Fulham to hire manager Marco Silva, a new first, with Saudi Arabia clubs stepping up their player recruitment drive towards coaches.
There is a potential knock-on impact for Manchester United, although we can't quite tell yet if it is going to be positive or negative.
This is in relation to Fred's open-ended future, with speculation swirling over his future.
READ: Confirmed Manchester United transfers in, out, loans, releases, youth for 2023/24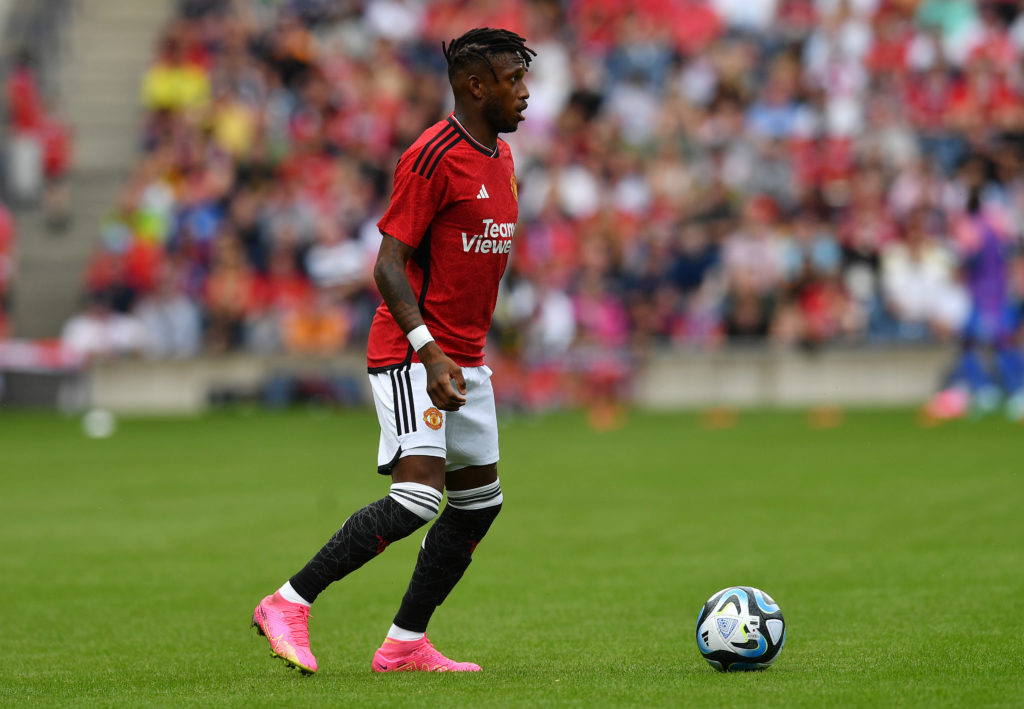 Fred wanted by Marco Silva
There have been question marks over Fred's future after he was slowly phased out of the Manchester United side from March onwards.
The speculation gained some direction after Fred was spotted speaking to Fulham manager Marco Silva after the final day of the season.
The Telegraph report Fred is up for sale, with Fulham linked with a £20 million move.
MORE UNITED STORIES
Now, if Marco Silva were to leave, then Fulham's interest in the Brazil international could disappear along with it.
Fred to Saudi Arabia speculation
Fred has already been linked with a possible exit to Saudi Arabia. Fabrizio Romano reports clubs in the country are keen.
Now, if Marco Silva heads there, it is quite possible he utilises the rich funds of Al Ahli to pursue the Manchester United midfielder.
This might actually work out to Manchester United's benefit, gaining a lucrative fee higher than Fulham can offer.
The Silva to Fulham deal is not done yet, its unclear how the club will respond to Al Ahli's remarkable bid.
But if they do accept it, then Manchester United do not have to worry that the chances of selling Fred are over. It may just be beginning.
Related Topics