Former Manchester United winger Anthony Elanga needed only two minutes to produce an 'unbelievable' assist on his Premier League debut for Nottingham Forest. 
We knew he was quick. But as he picked up possession and breezed into the Arsenal penalty area – travelling almost half of the Emirates turf in what felt like a blinking of an eye – the sight of Anthony Elanga single-handedly turning what looked like a straightforward home win may have had even Usain Bolt's hamstrings twitching. 
Talk about an impact sub.
Elanga, a £15 million signing from Manchester United in July, rose from the bench with 80 minutes on the clock in North London and needed only two more to half Nottingham Forest's deficit.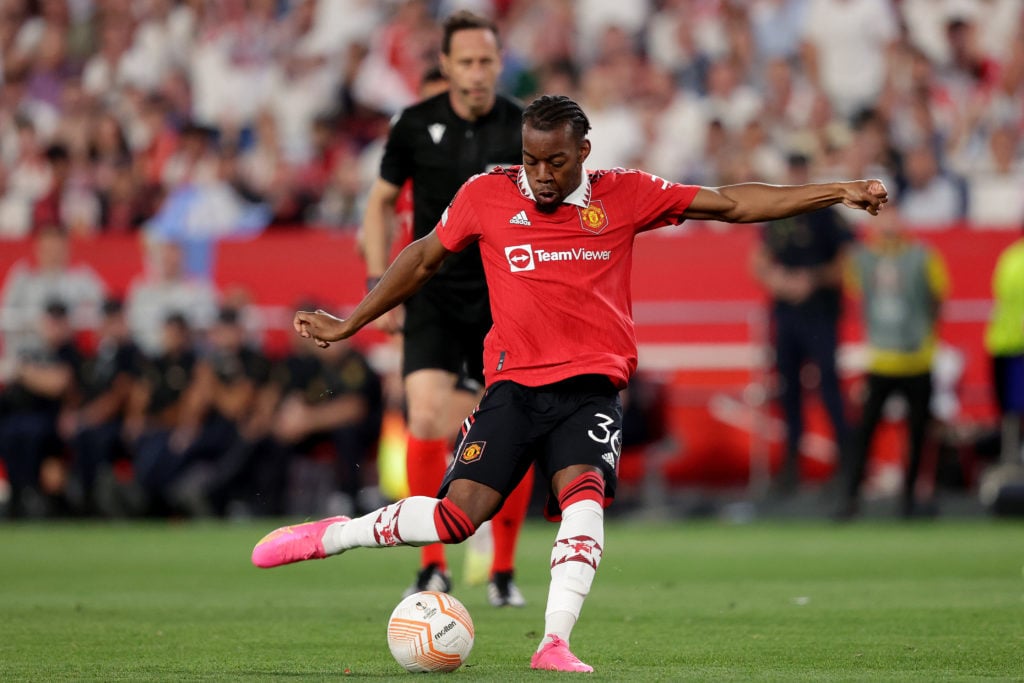 After embarking upon a run Forest legend Martin O'Neil described as 'unbelievable', Elanga had the presence of mind to pick out Taiwo Awoniyi in the six-yard box.
His pace has never been in doubt. But if this is a sign of things to come, the Sweden international may be adding the sort of composure and ruthlessness to his game that, during his fleeting appearances for Manchester United, appeared to be lacking. 
Anthony Elanga impressing after Manchester United exit
"I've settled in really well," Elanga told BBC Radio Nottingham before the game. "I feel like the team have helped me and since day one I've felt that connection. 
"It's a historical club. And I feel like, this season, we can really show teams who we really are and what we're capable of doing. From what I've seen in training, we're more than capable of progressing really high up in the league.
"I believe this club is on the up. Looking at the last games of last season, they were winning games, beating teams. I feel like this is is a big step up for me. A step that I wanted and needed.
MORE UNITED STORIES
"Hopefully we can have an amazing season." 
Nottingham Forest give Arsenal a scare
Elanga's moment of rapid-fire magic might have counted for nothing in the end; Arsenal holding on to join Manchester City at the top of the embryonic Premier League table. But with Elanga boosting a Forest side light on genuine star quality in the final third, no one – not even the best teams in England – will be able to rest on their laurels when Steve Cooper's team come to town. 
"Elanga a really find for Nottingham Forest," former Sunderland and Leeds defender Micky Gray tells talkSPORT. "He's got that pace. It was an outstanding run (for Awoniyi's goal)." 
Related Topics