Manchester United fan pressure may be starting to pay off. Bloomberg report the Glazer family are open to selling a minority stake in the club.
First off, let's acknowledge that selling a minority stake is not enough. We want them gone, totally gone, for good.
But this appears to be a little ray of light, which could open the door to a bigger eventual sale.
Bloomberg report: "The owners have held some preliminary discussions about the possibility of bringing in a new investor."
READ MORE: Confirmed Manchester United transfers, ins, outs, loans, releases for 2022/23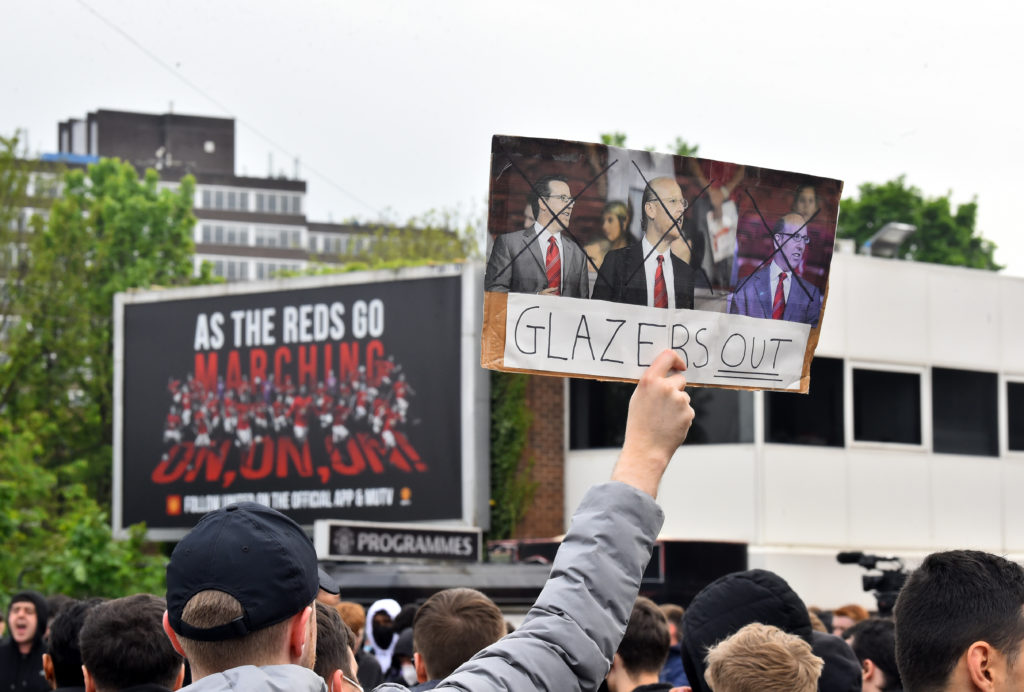 Glazers open to selling minority Manchester United stake
The Glazers have officially declined to comment on the reports, as you would expect.
This is, however, good news. It is a sign they are beginning to budge and acknowledge they cannot give the club the investment it requires.
The Glazers took over United in 2005 and have gradually overseen the erosion of standards and success, with the club now on a rapid downward slide towards oblivion.
United sit in 20th place in the Premier League two games into the season, with supporter unrest at an all time high, amid another disastrous transfer window.
There is a precedent in English football for minority owners gradually taking over clubs.
Controversial former Leeds United owner Massimo Cellino initially only brought on Andrea Radrizzani as a minority shareholder. Radrizzani then later agreed a full takeover, and steered the club back into the Premier League.
If the minority investors in Manchester United have big ambitions and don't just want to be a silent partner to prop up the Glazers, then this could be a valuable way to get a foot in the door, with a view to mounting a larger takeover.
Let's see. But amid madcap billionaire Elon Musk bringing further attention to United's plight, it feels like pressure is mounting on the Glazer family to sell up, now more than ever.
Have something to tell us about this article?
Let us know