Earlier this year businessman Michael Knighton declared his intent to hold talks with investors to buy the Glazers out of Manchester United.
He insisted the Glazers will sell at the right price and planned to reach out to Britain's richest man Sir Jim Ratcliffe about fronting up a bid.
Now in a new interview with the Man Utd Religion YouTube channel, interviewed by journalist John Gubba, Knighton has presented an update on his progress.
He insists there is growing interest and he is planning a 'hostile takeover' to buy the Glazers out.
READ MORE: Confirmed Manchester United transfers, ins, outs, loans, releases for 2022/23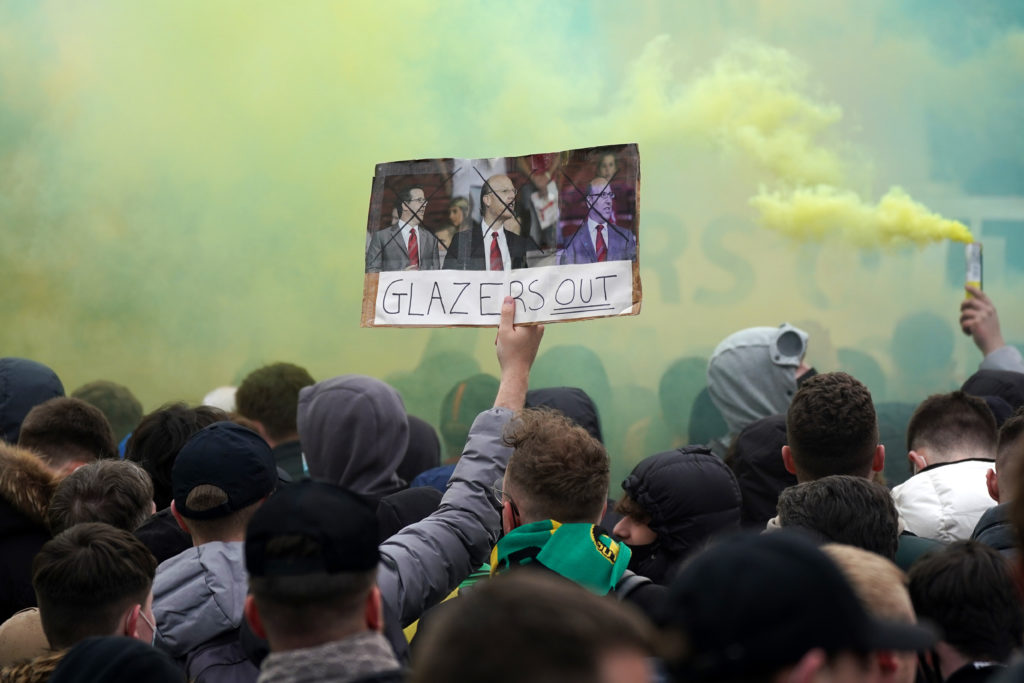 Knighton planning 'hostile takeover'
Speaking after Manchester United's opening game of the season defeat to Brighton and Hove Albion, Knighton said: "We are a club in crisis, and we all know the reason why, an inept and frankly useless ownership.
"Everyone knows that we need new ownership at this football club. That is my aim, those are my objectives, I'm making good progress, I continue to talk to the people, I've got some good pledges, with good finance.
"We are now working on the offer document. Remember it's a hostile bid. That simply means the club isn't officially for sale.
MORE UNITED STORIES
"My intention is to present these owners with a legitimate and potent, proper commercial offer to say 'You've run out of road, it's time to go, because your time is up. And frankly fans worldwide have had enough of this regime."
Knighton referred to United's poor start to the season and insisted Manchester United will remain in crisis while the Glazers are in charge.
He also poured scorn on the proposed Manchester United fan share scheme, commenting, "It's not a real meaningful shareholding."
Knighton described it as a MUST/Glazer initiative and said: "I can't support any mechanism which is going to be seen to keeping this current ownership in power, because we need to rid our football club of this ownership."
He went onto insist that he is not after the limelight and simply wants to facilitate change.
Knighton explained: "I don't need to be the front-est person, I don't need to be the spokesperson, I just want to see our Manchester United football club in the hands of proper football people, with proper vision. We need to repair our stadium, we need to put our club back where it belongs instead of these also-rans."
He went on to vow: "We will make a formal hostile bid."
Knighton says his plans would include allowance 25.1 per cent shareholding for supporters, with proper voting rights, which would give fans real power.
On Sir Jim Ratcliffe, Knighton said he was still waiting for him to come forward, adding: "He solves all our problems, makes my job redundant, but until Jim comes, my consortium will be placing their bid very shortly, that I can guarantee."
Knighton is best remembered by Manchester United fans for coming close to taking the club over in 1989. This time his task is even more challenging, with the Glazers unwilling sellers, and a hugely higher sum of money required.
His investors remain a mystery for now. There will be sceptics whether sufficient funds have been raised, but to manage a very ambitious hostile takeover, the finances need to be substantial, otherwise there would be no point even presenting an offer.