A wildcard entered the mix in the Manchester United takeover process last week when Finnish businessman Thomas Zilliacus announced himself into the race.
Thomas Zilliacus declared his intention to buy half the club and ask supporters to collectively raise funds for the rest of the money. However, he since says his offer is not dependent on fan funding.
His bid has been received with scepticism by supporters, wondering if it was a PR stunt. Zilliacus is not going away and insists his bid is serious, rowing back on the fan-funded aspect, commenting: "My group wants to first buy the club, then open it up for the fans to ultimately own 50% and have a say in all major decisions. That is a model that works perfectly in Scandinavia, no reason it wouldn't in the UK."
He has been active on social media, insisting after his initial announcement: "My XXI Century Capital has last night increased its bid to buy Manchester United. We will return the club to it's glory days as kings of Europe and significantly increase the already huge fanbase around the world."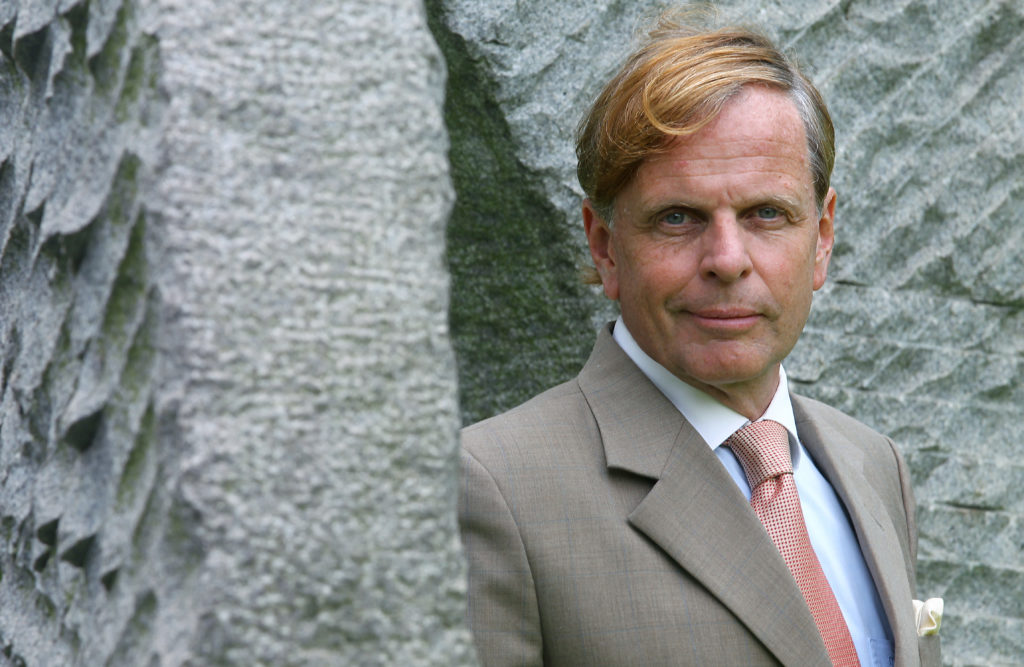 Thomas Zilliacus explains his plans
Zilliacus spoke to Dutch outlet NOS and explained why he entered the bidding at a late stage. He is waiting to hear back from The Raine Group about his offer for the club and spoke somewhat optimistically about his plans.
He said: "I initially thought of investing in an Italian club. Then I suddenly heard that Manchester United – my dream club – was for sale. I could hardly believe it. But when I realised it was serious, I immediately called the agent who bought it [the] bidding process."
"Someone from their New York office answered and I said, 'Look, I want to make an offer for Manchester United."
Zilliacus did not disclose the total offer he submitted for United. But he did share his view that United will sell for above the market price.
He said: "I understand that you will have to pay a lot for such a club. How much exactly? That will become clear in the negotiations. twenty percent on top? Maybe forty. Or more."
Pressed further on his view for fan involvement, he discussed his vision for a mobile app to allow supporters to get involved.
He said: "Without fans there is no club. When the deal is done and I own the club, I will invite them to buy shares in the club. As far as I am concerned, Manchester United does not belong to one person, not an ego trip, but to everyone with a heart for the club."
"In Asia I realized that Manchester United has a huge following. I own companies that specialize in mobile communication. We are already looking at how we can build an app to give fans a voice."
Zilliacus was asked whether he would consult with supporters on specific transfer targets, and said this was not on the agenda.
He said: "That's probably not a good plan, no. We still have to think it through carefully. It's more about the bigger picture, the course-determining issues that I want to involve them in. Do we focus on talents or do we get big stars? That kind of thing."
Zilliacus on social media
The entrepreneur has been regularly active on social media since stepping forward, even appealing to rival bidders Sir Jim Ratcliffe and Sheikh Jassim to join him.
He dismissed suggestions he could make an offer for Liverpool, commenting: "Some newspapers report that I would be interested in buying Liverpool. That is incorrect. ManU has been my club since I was a boy. My full focus is on being successful with the bid I have made."
Zilliacus then apologised for using the shortened term Man U, explaining: "Apologies to all fans for calling Manchester United ManU. We use that name in Finland but it won't happen again in my tweets!"
His most recent message was a supportive one for Sheikh Jassim, writing: "Some people have been against Sheikh Jassim's bid because of the human rights situation in Qatar. That is wrong. You cannot choose the country you are born in. What matters is what he himself stands for, not where he happens to live."
Zilliacus is a long shot to be successful. The problem with his bid has been that it has come together so late, as he admits, feeling rushed in terms of the whole communication over the fan-funded aspects, as he pushed to meet last week's deadline.
But until he is officially ruled out, Zilliacus is in the mix, claiming to have billions ready to invest. His intentions regarding a fan model appear to be pure, and one which many would prefer to being beholden to another investor.
Zilliacus added: "A football club is not a car. It belongs to the fans. The investors are there only to improve and take care of the club, which club will continue long after the investors are gone."
Have something to tell us about this article?
Let us know