A group of Manchester United supporters are calling for protests ahead of this Saturday's fixture with Norwich City.
Fed up with the lethargy of the Glazer ownership also being reflected on the pitch with listless performances, United fans are planning to step up action.
A fan group calling themselves The 1958 are planning a march ahead of Saturday's game at Old Trafford, and also calling for a boycott for the first 17 minutes.
Supporters who have bought tickets are being asked not to go into the ground to take their seats for the first 17 minutes of the game, significant because of 17 years of ownership under the Glazers.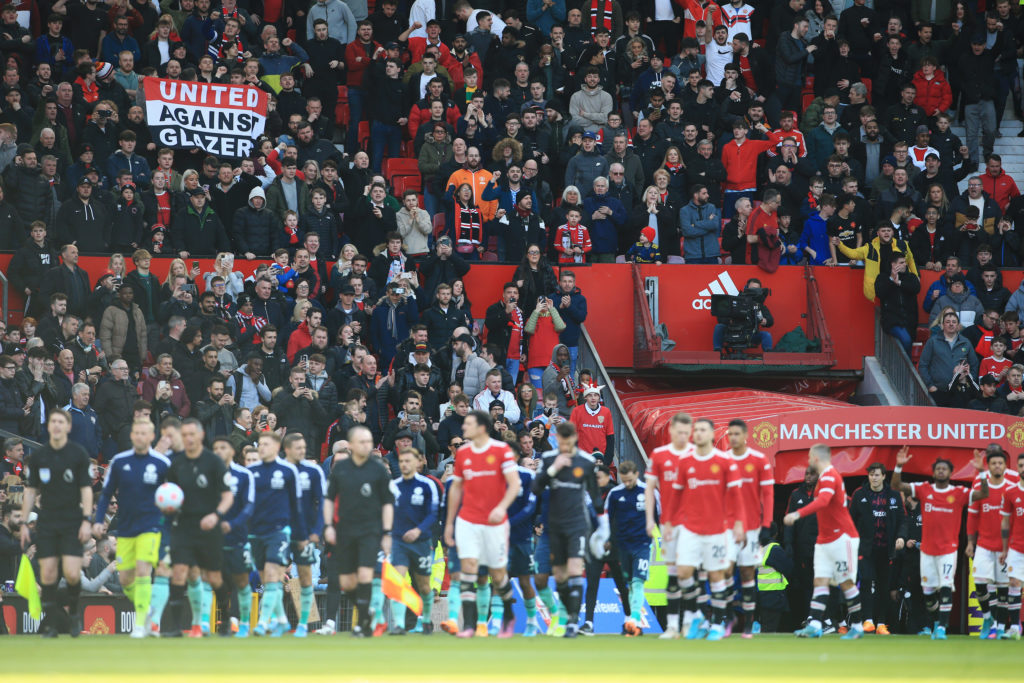 There were originally plans for the protest to take place ahead of the Chelsea fixture in May. Now proposals have been brought forward to this weekend.
United's season on the pitch is effectively over, with the club out of all cup competitions and going a fifth consecutive year without a trophy as it decays further under the Glazer ownership.
Almost a year since last year's protests
Last May, Manchester United fans protested in huge numbers ahead of the Liverpool game and the match was abandoned, with neither team's buses able to reach the stadium.
'The 1958' are calling for this protest to be peaceful, and rather than one big protest like last year, want this weekend's protest to be the first in a series of sustained anti-Glazer action.
With no fans allowed into the stadium a year ago, the protest was easier to co-ordinate. This year with more than 70,000 tickets sold for the game, it is unlikely there would be a wholesale boycott. Instead fans are hoping that enough will heed the call to sacrifice the first 17 minutes of the game and make a visible impact to the cameras.7
Even though the game is not being televised live in the UK, it is being shown live around in the world, including in America, where the Glazers are based.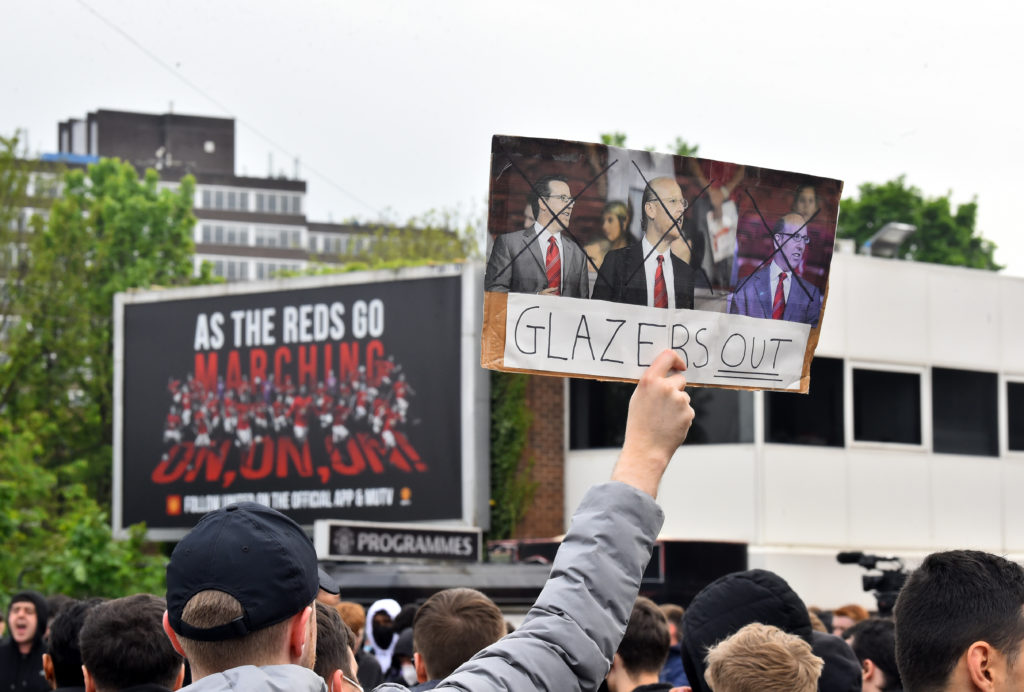 In response to the protests a year ago, Joel Glazer joined a conference call set up by the club to speak to a group of hand-picked fans, where numerous promises were made, one of which was regular communication.
There has been nothing since, with a fan share scheme still yet to be agreed despite Glazer expressing a desire for it to be implemented before this season even began.
The time for the 'benefit of the doubt' for a fresh start has seemingly passed, and United fans rightly wish to make clear the displeasure for the way the club is being run, starting again this weekend.
Have something to tell us about this article?
Let us know