Manchester United have blundered on since November without a permanent manager. Now it appears the club are moving closer to securing their man.
News broke last night from The Athletic that United have secured a 'verbal agreement' with Erik ten Hag.
Conveniently for United, this long awaited agreement has come 24 hours after the national media reported plans from United fans to protest against the owners.
Newly formed fan group The 1958 are leading the protests, calling for 'sustained' and 'peaceful' protests against the Glazers'.
Fans are calling on match-goers to wait 17 minutes before taking their seats against Norwich for this weekend's game, and are organising a protest march before kick off.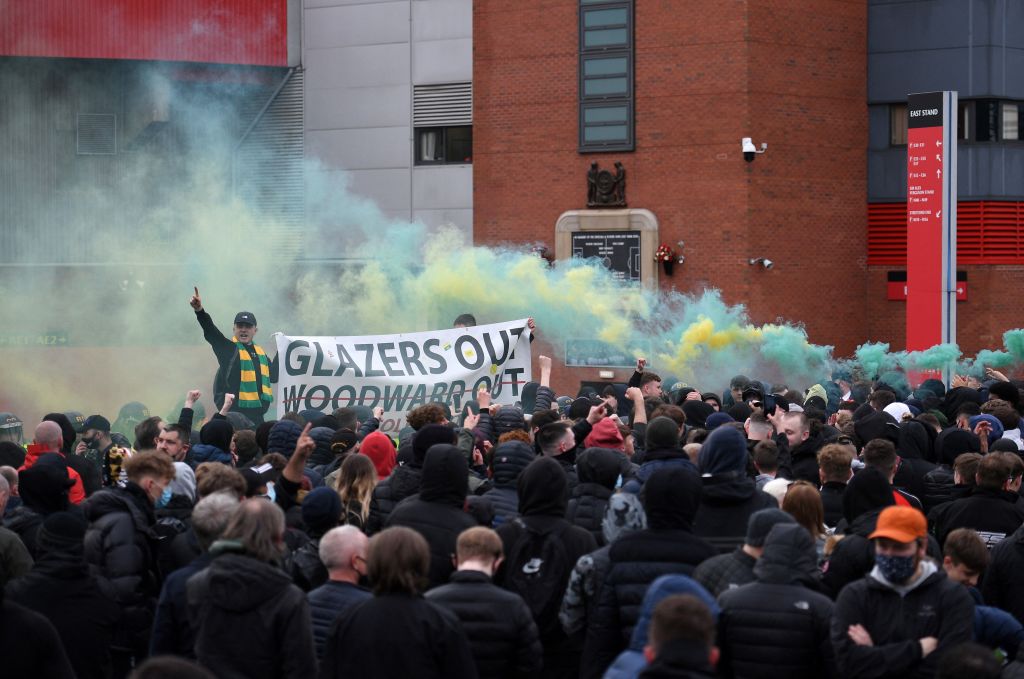 Protests go on
United no doubt hope that a desire to protest can be quelled by developments over Ten Hag.
The club are securing the most wanted manager in Europe, who can hopefully lead the side back to the top, in the long term. In the short term, it makes no difference, whoever the manager is, the Glazers are still there.
Why United fans are protesting now
Last year's protest against Liverpool was a one off event, enabled by a lack of fans at games. But smaller, visible protests can still have an effect. The 17 minutes fans are being asked to stay back on Saturday is symbolic for the 17 years the Glazers' have owned the club.
With this season effectively over from a sporting point of view, now is the ideal time to step up dissatisfaction with the running of the club.
After the protests last season, the Glazer family communicated with fans for the first time in 16 years, via public statements, and attending a fan forum, albeit with handpicked supporters, and via Zoom.
At the forum, many pledges were made, and some supporters gave them the belated benefit of the doubt.
But nothing has changed. There is no fan share scheme, plans to rebuild the training ground and stadium are only at the architectural stage and may never get done, and off the pitch, the club are further away than ever.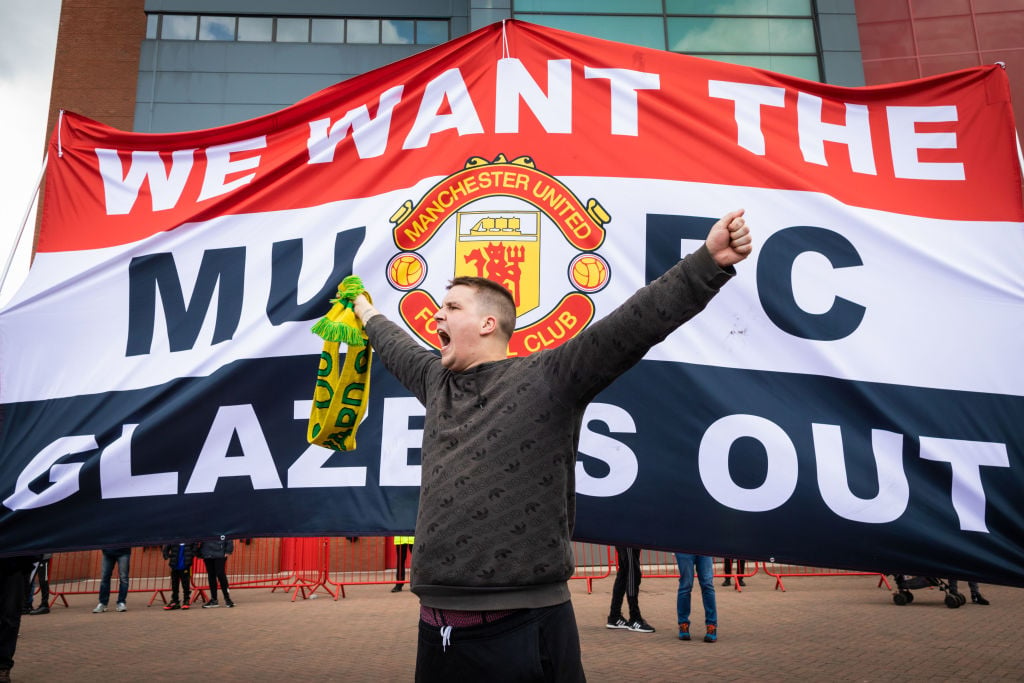 The message from The 1958 notes a shift in protest colours to red, white, and black, rather than green and gold. This is intended to denote a new era of protests, to hopefully garner more success than previously.
Getting rid of the Glazers' has so often felt like a pipedream with no buyers expected, but the recent rush of bidders for Chelsea has shown that there are dozens of super rich buyers out there who would bid for United in a hurry if the club was put up for sale. This has sparked fresh belief and hope that sustained anti-Glazer protests could make a difference.
Have something to tell us about this article?
Let us know