Kieran Maguire believes the Glazers have overvalued Manchester United in their latest reported asking price, however, thinks they have their reasons for doing so.
Speaking exclusively with United in Focus, football financial expert Kieran Maguire explained his view of the £10 billion valuation which has been placed on Manchester United, according to The Mail.
The valuation is fairly new and represents a sharp increase on the initial £6bn which was quoted as being the price the Glazer family wanted.
On the new alleged valuation, Maguire believes that "£10 billion for Manchester United based on any traditional method of valuing a business is not achievable."
However, football is not a traditional business especially in the ever-growing environment of finances within the Premier League.
This is why Maguire says the Glazer family believe they are in their right to ask for such a high figure.
"The Glazers are convinced that the stock markets don't understand football, and that the clubs global fanbase is worth a lot of money."
This global fanbase hinges massively on the social media and television viewership which Manchester United attracts due to being arguably the biggest club in England.
These are all things which Maguire believes are difficulty to quantify in a financial sense.
MORE UNITED STORIES
"However, nobody as of yet has worked out how to convert that interest on social media and television when Manchester United play, into something which is more beneficial from a financial point of view as far as the club is concerned."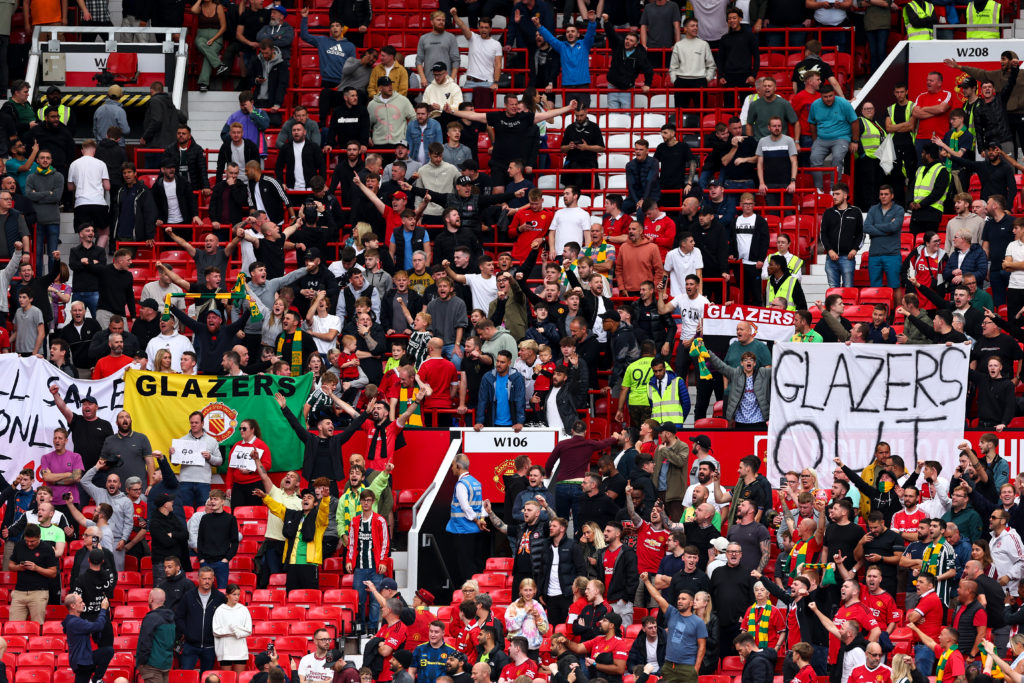 Glazers could be admiring Barcelona
Barcelona are a huge club who have been caught in some perilous financial situations in recent years.
This forced the Spanish giants into finding alternative methods of funding in order to keep the club afloat.
From selling their iconic stadium rights to Spotify to most recently selling chunks of grass from the stadium.
Most famously however saw Barcelona selling off parts of their TV deals and image rights bit by bit to ensure they could continue their spending.
On these, Maguire says these methods are what "Barcelona refer to as economic levers, or what other observers may see as glorified pay-day loans."
He worries that these are ideas which Manchester United's owners may envision themselves being able to utilise.
"The Glazers will however have seen that Barcelona have been selling off a series of slices of the club for some pretty significant fees."
"If you take a look at the figures in respect to Barcelona's intellectual property rights, media rights and so on they are very significant.
"So if you put all these together you can see why the Glazers feel that Manchester United could be worth more than everyone else thinks."
Glazers 'don't need' to sell the club
When the Glazer family announced they were considering investment opportunities and a potential sale, it seemed like the living nightmare of them owning the club was over.
But now, we are six months on from the initial deadline which was set for bids, and multiple raised asking prices.
Ultimately, Maguire has suggested the American owners aren't desperate to sell and probably see their valuation as fair.
He adds that they have already taken so much money from the club, that they won't be needing the money, selling for them will only happen if they get an offer too good to refuse.
"The Glazers don't need to sell Manchester United they've already milked the club quite significantly in management fees, dividends, share sales whenever it suited them so they're in no need of cash.
He concluded by suggesting the fears of future increases in value could be prompting them to ask for more in the deal.
"If they feel there is a significant upside in terms of the club's value you can therefore see why they are sitting on their portfolio of shares at present."
Related Topics