Late in the game against Omonia, Scott McTominay blazed a shot so high over the bar it looked like it almost went out of the stadium. At that point most fans would have been quite content never to see the midfielder never take a shot again, such was the frustration at Old Trafford.
Fortunately Scott McTominay did not let that horrendous effort dent his confidence, and he retained his composure for his next effort, keeping it low, and into the net.
McTominay's 92nd minute winner gave United a well earned 1-0 win, which looked like it might never happen.
In the process, McTominay set a very unique club record…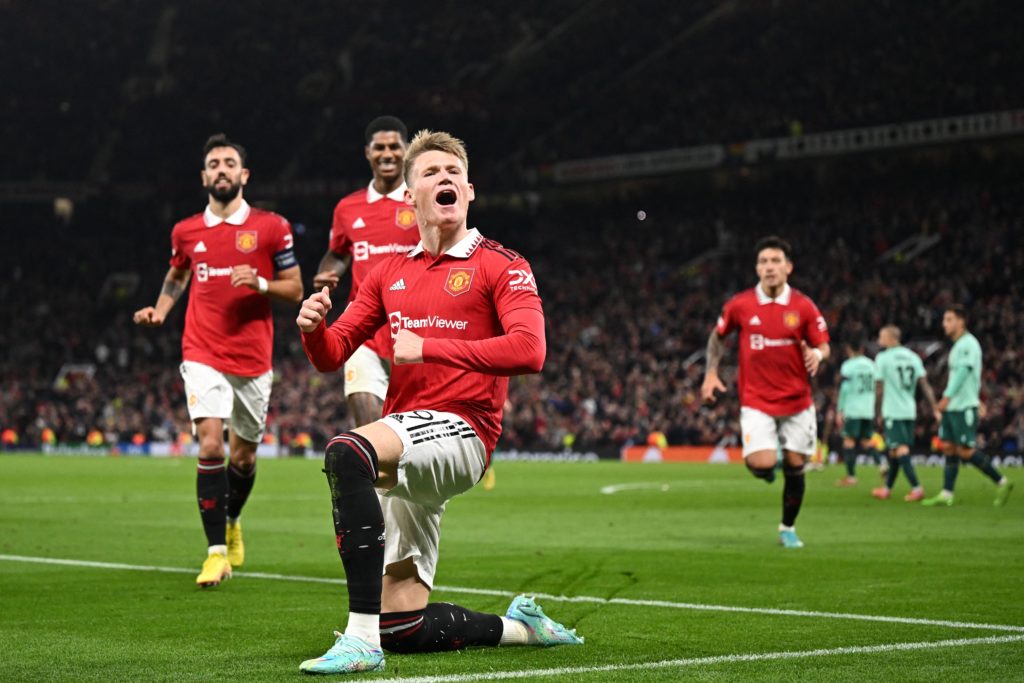 McTominay matched a 23-year club record
A statistic dug up by Opta reveals Scott McTominay became the first substitute in 23 years to score a 90th minute winner for Manchester United in a European game.
The previous man to do it was Ole Gunnar Solskjaer in the Champions League final in 1999.
This match did not have the same stakes to it, but it's always great to experience a last minute winner for Manchester United, whether there is a trophy on the line or not.
Last night's winner was more about relief than joy, with United heading for what would have felt like a humiliating 0-0 draw.
The victory was United's third in a row, and continues the momentum Erik ten Hag is building heading into a very important stretch.
Related Topics
Have something to tell us about this article?
Let us know