Manchester United goalkeeper David de Gea made a landmark 450th appearance for the club at the weekend.
It was a feat celebrated by the club on social media to congratulate the Spaniard.
Among United's top 20 of all time
De Gea overtook Gary Pallister earlier this year to move to number 21, with the former centre-back on 437.
At the weekend he passed former full-back Jack Silcock, who made 449 appearances for United between 1919 and 1934.
Now De Gea sits at number 20 of all time with 450 appearances.
He has a long way to go to beat his former teammate Ryan Giggs, who racked up a quite staggering 963 appearances, more than double De Gea's.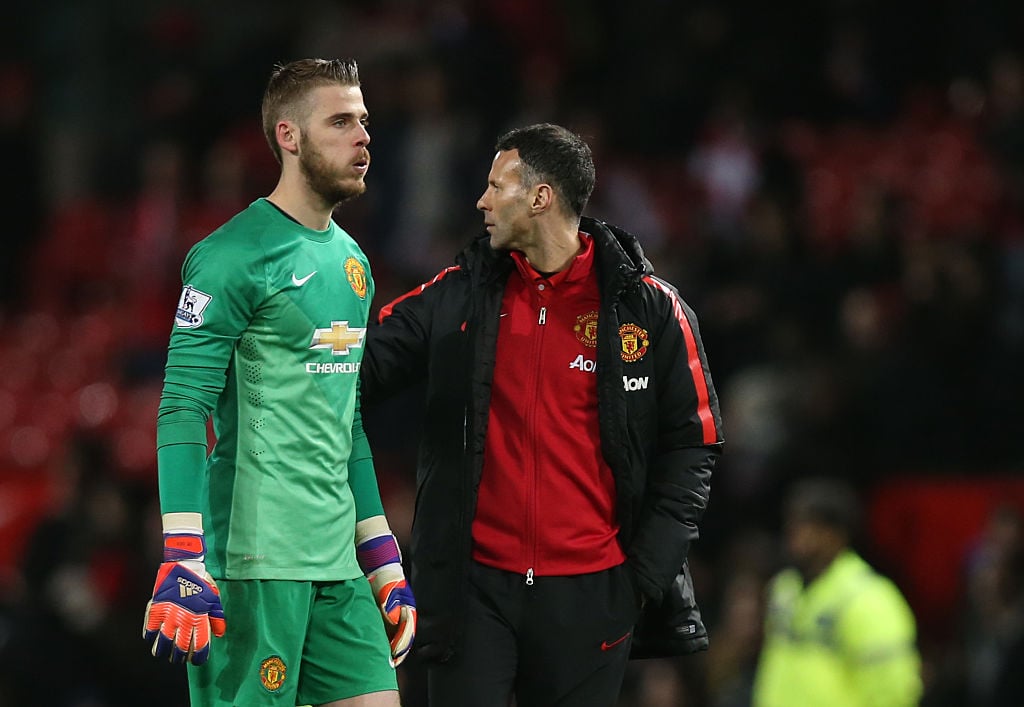 Giggs has a long lead over the second highest appearance maker, Sir Bobby Charlton, who has 758, with Gary Neville third on 718.
So who could De Gea feasibly overtake?
Well, De Gea is 30, and the way he is playing he has a new lease of life. The top three might not be beyond him if he is the number one for the next decade and plays until he is 40.
There are a few easier targets in his sights. Notably Rio Ferdinand, in 19th, on 455 appearances.
Martin Buchan is on 456 and Bryan Robson on 461, plus Michael Carrick on 464.
De Gea could overtake all of these players by Christmas. Mark Hughes is on 467, George Best 470 and Brian McClair on 471.
Roy Keane is on 480, and if De Gea keeps his place he could overtake the Irishman before the end of the season, assuming United reach the knockout stages of the Champions League.
Surpassing Keane, and then Arthur Albiston on 485 would take De Gea to become United's 11th highest appearance maker of all time. This is well within his grasp.
A more ambitious and yet achievable target would be to eventually overtake Denis Irwin who has 529 appearances and is ninth of the list. That will take him into next season.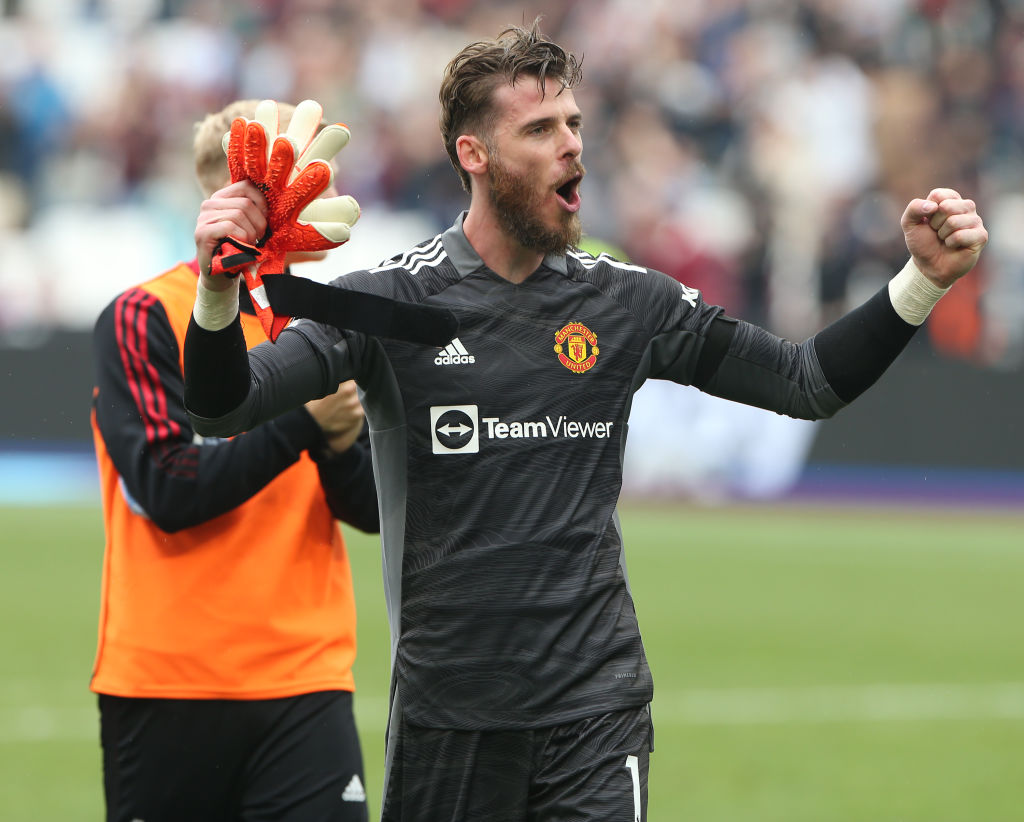 One goalkeeper ahead of him
De Gea is the second highest goalkeeping appearance maker of all time. Peter Schmeichel only managed 398 appearances for the club.
The highest is Alex Stepney, who is United's seventh highest appearance maker of all time.
Stepney has 539 appearances for the club. That's a target De Gea could possibly reach by the end of the 2022/23 season if he is still a regular.
That's a target which gives him added inspiration to want to push on and retain his place. If he keeps on showing the form he has done at the start of this season, it won't be an issue.
De Gea has kicked on despite the challenge from Dean Henderson. Last season it looked at times like there could be a changing of the guard. But right now the Spaniard seems to be in as a commanding position as ever and he will be determined to keep it up.
Related Topics
Have something to tell us about this article?
Let us know