Manchester United loan striker Wout Weghorst was emotional during Manchester United's trophy celebrations at Wembley.
Having clinched the first trophy of his professional career, the Dutchman spoke out about how he has learned to adapt mentally to the pressures the games bring.
Weghorst's move to Manchester United was a big talking point in his homeland, just like his inclusion in the Dutch national team.
His lack of goals at United have led to plenty of discussion, even though his overall contribution to the team is not in question.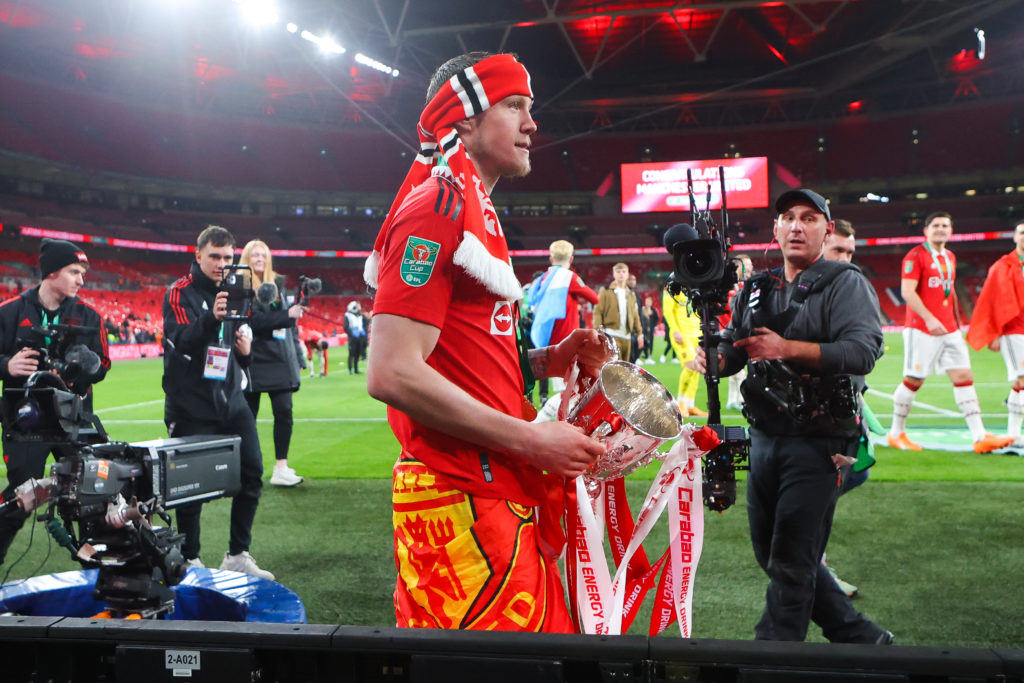 Weghorst deals with critics
Weghorst spoke to Dutch outlets after the trophy celebrations had died down. He spoke confidently about where he is at in his career.
He said he is well used to discussion about his game, and has learned to shut out the critics.
Weghorst was quoted by FCUpdate: "That [crticism] is something that has been there my entire career and will remain there throughout my career.
"I am now thirty years old. I have learned to look at what is really important. We have had twelve games since I played at Manchester, all twelve in the starting line-up. I think I am doing something good."
Weghorst has been a regular starter ever since he joined, which has been necessary with Anthony Martial's ongoing injury.
But even then, if he was not contributing to the team, Erik ten Hag would simply find an alternative solution.
Kompany praises Weghorst
Weghorst is on loan from Burnley until the end of the season and manager Vincent Kompany was asked about his future in a press conference.
He skirted around the question, telling Lancs Live: "He is a Premier League player and we are a Championship club. As long as that hasn't changed it is not something that I can discuss. Let us do what we need to do first, which is win more games and then I'm sure there will be a moment when the discussion becomes relevant but that is not the case yet."
Kompany did praise Weghorst for fighting to win his first ever trophy.
He said: "Well done for him, of course, it's a great achievement. There's players who land in like almost a basket of trophies from the moment they're born but most of us have to really fight to get to ever lift a trophy.
"He's doing that at the moment and I can appreciate that this is an incredible moment.I hope he's doing to enjoy it and make the most of it."
Weghorst could be back in Manchester United's starting line-up again this week when the team face West Ham in the FA Cup, as his quest to win a second trophy for the club continues.
Have something to tell us about this article?
Let us know