Wout Weghorst has taken to Instagram to maybe say his last goodbye to fans as a Manchester United player.
The towering forward looks destined to be heading back to Burnley in the summer. He really hasn't hit the ground running at Old Trafford, scoring just two goals and failing to score any in the Premier League.
He was brought in as a temporary solution amid a striking crisis and unfortunately for the two parties, it just did not work out.
Now it seems another Premier League club may be interested in luring the Dutchman away from Turf Moor.
READ: Manchester United Pre-Season Tour 2023: Fixtures, How to Watch, Tickets & Everything Else You Need To Know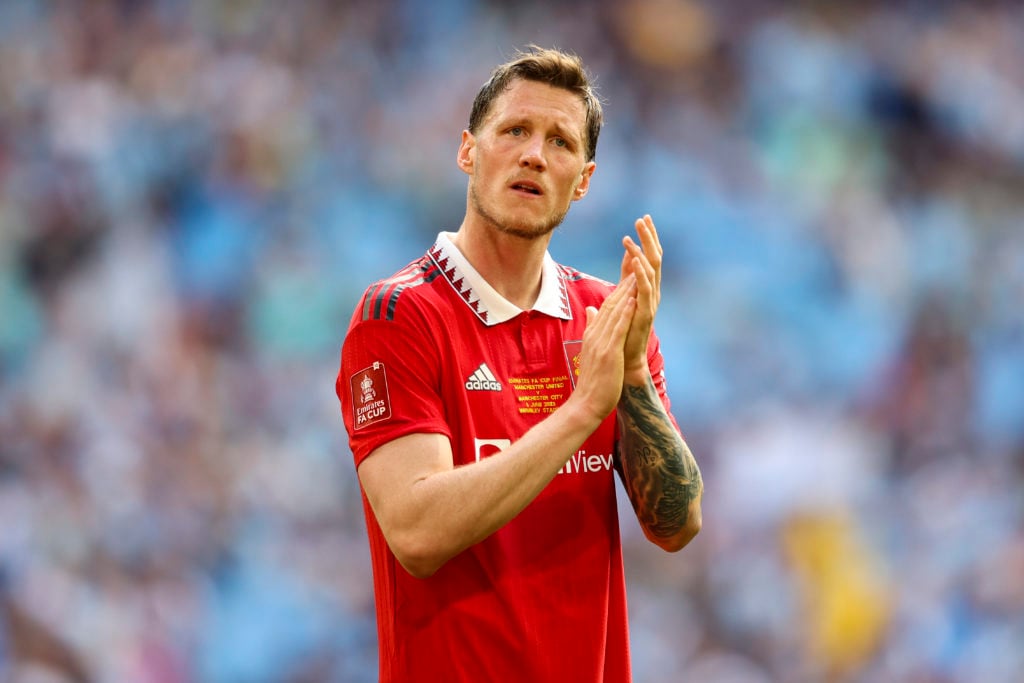 Weghorst says goodbye… but hello to Everton?
The striker took to Instagram today to share the following post.
'Painful, dreamed of a different ending to this wonderful season. Thanks @manchesterunited fans for yesterday's support,' wrote the 30-year-old.
MORE UNITED STORIES
This could very well be the final message Weghorst sends to fans as a Manchester United player.
However, maybe not as a Premier League player with a report from Talksport stating that Everton are interested in acquiring his signature.
Everton struggled for goals monumentally this season, so bringing in a striker for the next campaign is a must.
Manager, Sean Dyche, plays no-nonsense route one football, which could certainly play to Weghorst's strengths.
Weghorst will always be remembered at Manchester United. He worked hard and clearly did really care about the club – but it doesn't change the fact he simply wasn't good enough.
We wish Wout all the best in the future, although he best not score next time we visit Goodison.
Related Topics