Fortune favoured Manchester United on a difficult opening night of the season at home to Wolves.
Wolves hit the post, had a strong penalty appeal turned down, and caused United all kinds of problems on the counter-attack all night.
Opta stats report: "Wolves' tally of 23 shots tonight was the second most in a Premier League away game at Old Trafford in recorded history (since 2003-04).
"Only Chelsea (25) in November 2005 have attempted more in a PL game away against Man Utd. Chelsea also lost 1-0 that day."
READ MORE: Manchester United transfer history 2013 to present day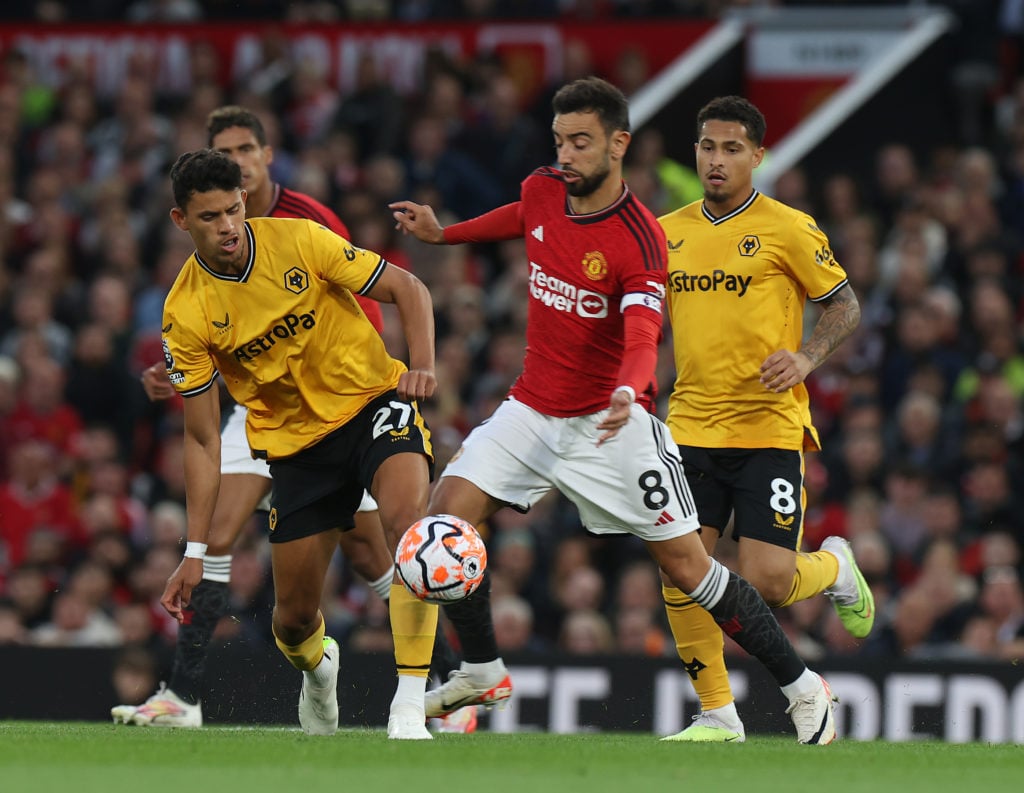 Wolves felt hard done by
Wolves manager Gary O'Neil hit out after his side were denied a penalty, claiming Andre Onana 'smashed' his player.
The feeling of injustice was shared by the Wolves players, Matheus Nunes included.
The Portuguese midfielder sent a message out on Instagram, writing: "We deserved more."
MORE UNITED STORIES
Opening games don't tell the full story
Sir Alex Ferguson would tell you the very same, the mark of a great team is to win games when you don't play well, to grind out results.
Now, nobody is suggesting United are a 'great team', but Erik ten Hag's men want to get there. And to hang on and pull off a result like this was really important.
We have seen United start fast before, beating Chelsea 4-0 on the opening day in 2019 and Leeds 5-1 in 2021. And it took the team nowhere.
Likewise, we have seen the side start poorly, losing 3-1 to Palace in 2020 at Old Trafford and in 2022 at home to Brighton. And in each case, United went onto have strong seasons.
It's just about getting points on the board early. The form will pick up, or not, over the course of the season. For now, we simply feel relieved United managed to come away from this one with the three points.
Related Topics