Jadon Sancho to Manchester United was a daily transfer rumour which was seemingly never going to end.
It was so frequent that it became a point where there would actually be a surprise if United weren't linked with the English winger on a day of the week that ended with Y.
During the farcical summer of 2020, Dortmund played hardball all summer and set an arbitrary deadline of August 10th for United to agree a fee, according to The Telegraph, but that day came and no deal was agreed.
United then spent the next six weeks playing a poker game which, according to The Athletic, Dortmund were never a part of as they really did believe that the August 10th deadline was actually a deadline.
So, United ended their interest and seemingly looked to be battling for Erling Haaland. But, towards the end of the following season, the interest in Sancho resurfaced.
United, in the end, got their man for a decent fee, £73 million. The former Manchester City winger was greeted with huge excitement.
But, two years on, Sancho has really not shown why United forked out the amount of money that they did.
He never seemed to adapt during his first season, and with a change of manager midway through with Ralf Rangnick coming in on an interim basis, Sancho didn't have the consistency he desired.
READ MORE: Manchester United transfer history 2013 to present day
MORE UNITED STORIES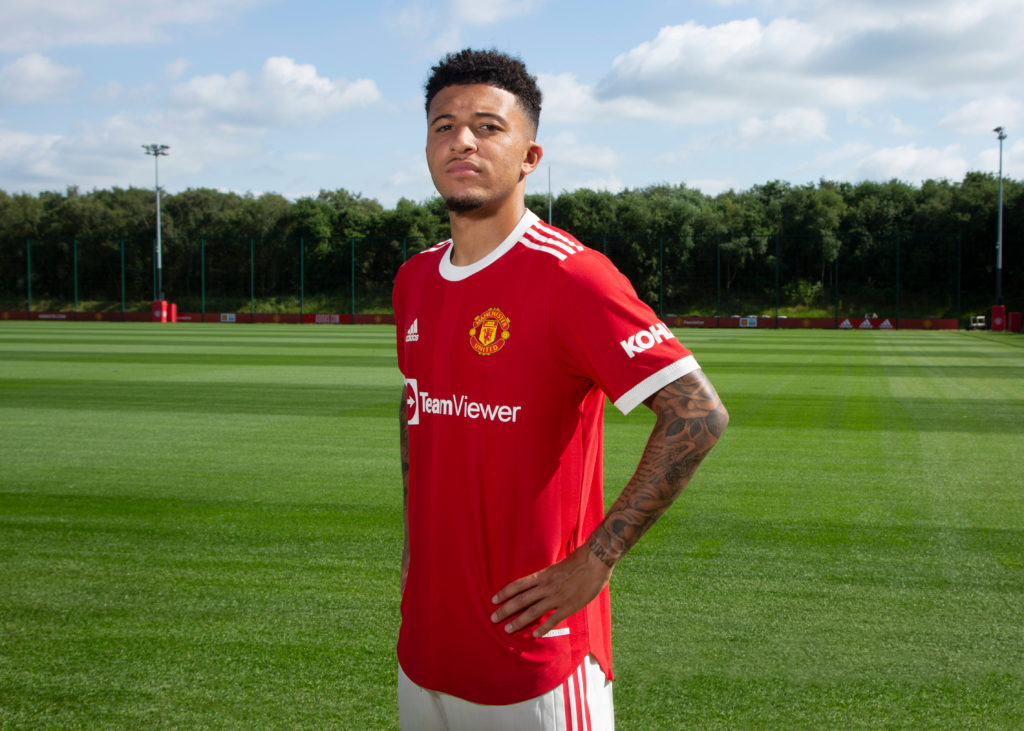 New manager, same old issues
For Sancho, Erik Ten Hag represented a second chance for the former Borussia Dortmund winger to shine. It seemed perfect for Sancho, but, yet again, Sancho has not taken the chances he's been given. Despite taking a few months out of the season to build up his confidence, Sancho still didn't look as threatening as he once did in Germany.
There seems to be a lack of willingness for the Englishman to take on his man whenever he's deployed on the left or right, which has naturally built up annoyance amongst the United fanbase.
The emergence of Alejandro Garnacho hasn't helped Sancho's case, with the Argentine always willing to take on his man with pace and guile – something Sancho has never been willing to do.
Last chance saloon for Sancho
The new season represents new opportunities for youngsters, whether it's Kobbie Mainoo or Alvaro Fernandez, but, for Sancho, it potentially represents the last chance saloon. Three seasons is more than enough time for a player to prove his worth to United. Whether Sancho could perhaps reinvent himself as an attacking midfielder remains to be seen.
Against Leicester City last season, Sancho came off the bench and was deployed as a number 10, with Bruno Fernandes on the right and it worked. Sancho looked dangerous, with his eye for passing and his movement meant he was more potent in that attacking midfield role.
The problem for Sancho is that the number 10 role is the most occupied position in the squad. With Fernandes as a starter, and Mason Mount and Christian Eriksen as backups, it would be impossible for the 23-year-old to get in. So that leaves Sancho with the right or the left-hand side, but with Rashford and Antony, again the Englishman will struggle to fit.
Sancho may well have a tough decision to make next summer, but this really is the last chance saloon for the £73 million winger.
Related Topics